Sprouting from a multitude of eco-friendly initiatives implemented at The Glow Studio, 'Grow' acts as our sustainability focused sub-brand.
Our small, but powerful team were driven by a desire to reduce our impact on the environment, whilst providing a place where we could share the ideas and tips we've discovered from our own journey to become a greener business. One of our collective aims is to become a Certified B Corporation, this is a goal we are working towards in 2022.
One of our main Grow initiatives, is our involvement with innovative recycling company, Terracycle.
Back in 2019, we signed up to be a drop-off location for Terracycle's confectionery scheme. This means you (as an individual, household or workplace) can drop off your confectionery packaging to us and we will then send to Terracycle to avoid landfill and be transformed into new products – how clever is that!
We also then earn money through this process for our charity of choice 'Surfers Against Sewage', a fantastic UK based non-profit, which fight plastic pollution and protect the ocean and its wildlife.
(COVID-19 tiers/rules may affect our ability to accept waste – contact us to find out the current situation).
Other actions we have taken
"Protecting the environment and seeking new, more conscientious ways of living has always been a strong passion of mine. Since joining Glow back in 2017, the team has been so encouraging and invested time in transforming the business to make it more sustainable. Having this support to push forward an initiative that will benefit not only the company, but also the natural world has been fantastic. I really believe that all the small steps individuals and businesses take can make a huge difference. We're very keen to share ideas and support other businesses to work towards a brighter future."
Amy Jacobs, Graphic Designer & Chief Eco Bod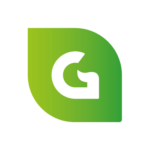 We love finding kindred spirits, if you too want to make positive changes or have any suggestions, get in touch.