Glow is a small, powerful team, hot on project management.
We are a team of six skilled professionals with strong communication skills backed up by excellent project software and a talented pool of freelance creatives. We find being a small agency is a huge bonus for our clients. It means we communicate easily and get things done quickly and with precision.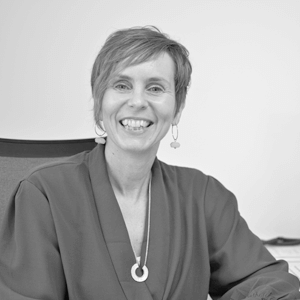 Lisa Lavis
Managing Director
Woman Business Owner of the Year* in 2019, Lisa co-founded Glow in 2000 and built it into a thriving agency. A former national marketing manager for global professional services firm Deloitte, Lisa combines strong, hands-on leadership skills with strategic marketing and business acumen. She has 25 years' experience of developing powerful creative campaigns and strategies for businesses in a variety of industries. A strong project manager, with a Business Studies degree from the leading business school, Kingston University, Lisa is a passionate believer in nurturing talent and enhancing business performance through wellbeing, purpose, emotional agility and humour.
*Women in Business Awards.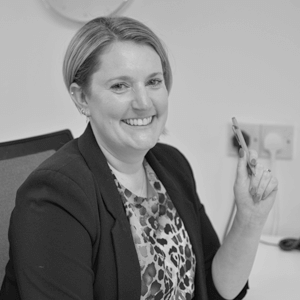 Laura Hawtin
Head of Business Development
Laura is responsible for Glow's commercial strategy and growing our portfolio of clients. Laura has a strong business and creative background having spent 10 years working in senior communication roles for FTSE 100 companies. With an English Literature degree from Essex University, Laura's love of words underlies her communications expertise. A stickler for detail and client satisfaction, she is dedicated to looking after clients and their projects to ensure the highest level of service delivery.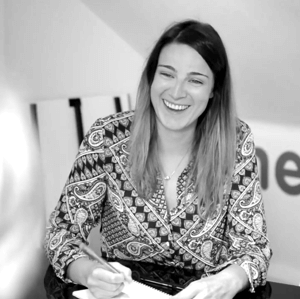 Lisa Barnett
Lead Designer
Lisa B heads up our design studio and produces strong, vibrant communications to tell a story and get results. A graduate from Winchester School of Art, Lisa joined Glow as an intern and represents a shining example of Glow's commitment to nurturing new talent. Lisa loves to turn the mundane into something beautifully creative; from branding and logos to brochures, websites and full promotional campaigns. Her love of procedures and order is a great asset to the studio.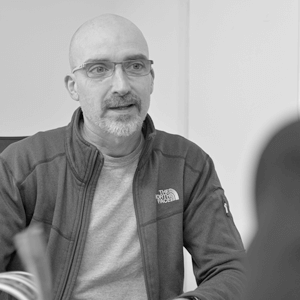 Mark Burnell
Senior Designer
Mark has over 25 years of design agency experience and is used to working with multiple brands and the most challenging of client briefs. Having studied Product Design at Bournemouth University, his claim to fame is that he created and developed Mazuma Mobile's brand identity, supporting its growth from concept to a multimillion pound company. Although we would say his biggest claim to fame should be that he created Glow's very first logo 21 years ago. With a passion for branding, printed communications and all things digital, Mark works with clients to create designs that excite, inspire, and engage.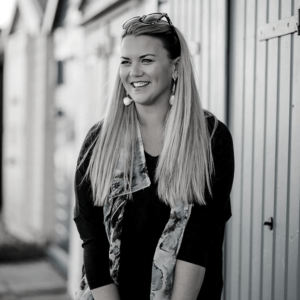 Annelies James
Client Brand Manager
Annelies has over eight years of hands-on marketing experience, including a specialism in brand strategy, personal branding and persuasion. With a degree in Media and Communications and a Master's in Film Studies, her skillset includes a technical prowess covering videography, podcast production, graphic design, creative content and copywriting. Annelies has worked across the world and with both corporate organisations and microbusinesses. Above all, she is passionate about people, making an impact in the world and being a thoroughly good human.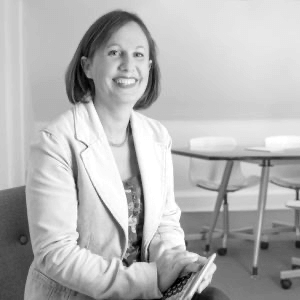 With a degree in European Studies, Sophie spent over ten years working in charity marketing, fundraising around the world, biking and hiking in jungles and deserts along the way. Having retrained as an accounting professional and gained 20 years experience, Sophie now runs Glow's accounts.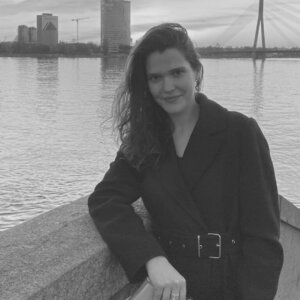 Beatrise Bevalde
Studio and Office Coordinator
Beatrise is our Studio and Office Coordinator. While currently studying Film and TV, Media Production at Solent University, she has multiple hobbies, including her biggest passions of dancing, filmmaking and acting. Beatrise has also enjoyed fashion modelling and extreme watersports.
Beatrise has held admin roles for a number of years including Avon, she is a lover of being organised and has great attention to detail. You can expect to be in touch with her as she assists with client communications, drives the coordination of your Trello board and keeps everyone in the loop.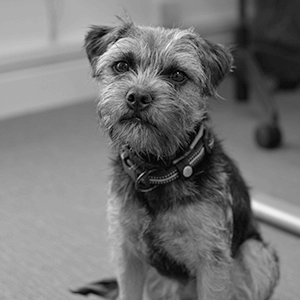 Tula
Chief Happiness Officer
Tula enjoys muddy walks and following her teammates to the kitchen to make cups of tea. When she is not spreading joy, she is laying down, stretching and enjoying a good relaxation. It is a demanding job being so cute.