This time Knights Brown was looking to update its A5 6-point plan booklet, with something a little different from the norm, following its now well-established brand styling.
Rather than a fits-all document, they were looking for a templated design that could be used across all four of their business areas.
Central/Head Office
South East
Southern
Wales
It was important we kept it as simple as possible, Knights Brown were keen to have all the vital information laid out so the reader can see it all together. Making it more of a working reference document and less of a book on the shelf.
Having discussed exactly what Knights Brown wanted and how they would like the information presented, we suggested a quarter-fold (French fold) document. When folded, this item appears to be an A5 leaflet, and when fully opened it would reveal an A3 poster of their priorities for the coming year.
This meant the 6-point plan document could be easily distributed and used as a wall chart should they wish. As ever, KB provides us with loads of great images of their area teams winning awards, as well as progress images of their current constructions they do alongside its guiding principles, highlighting the priorities for each area and showcasing successes from the previous year.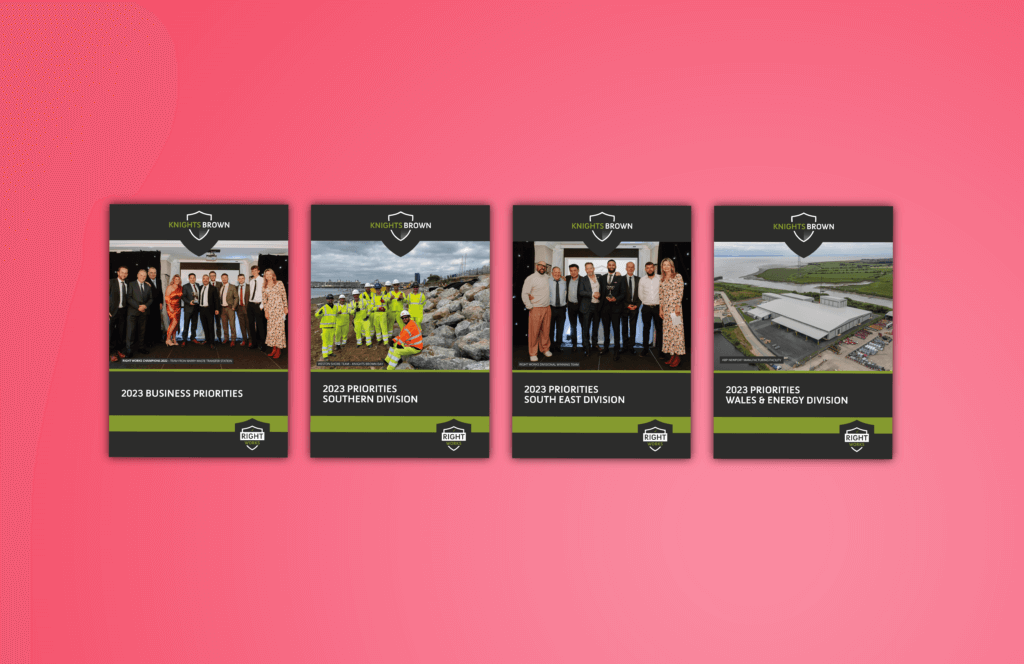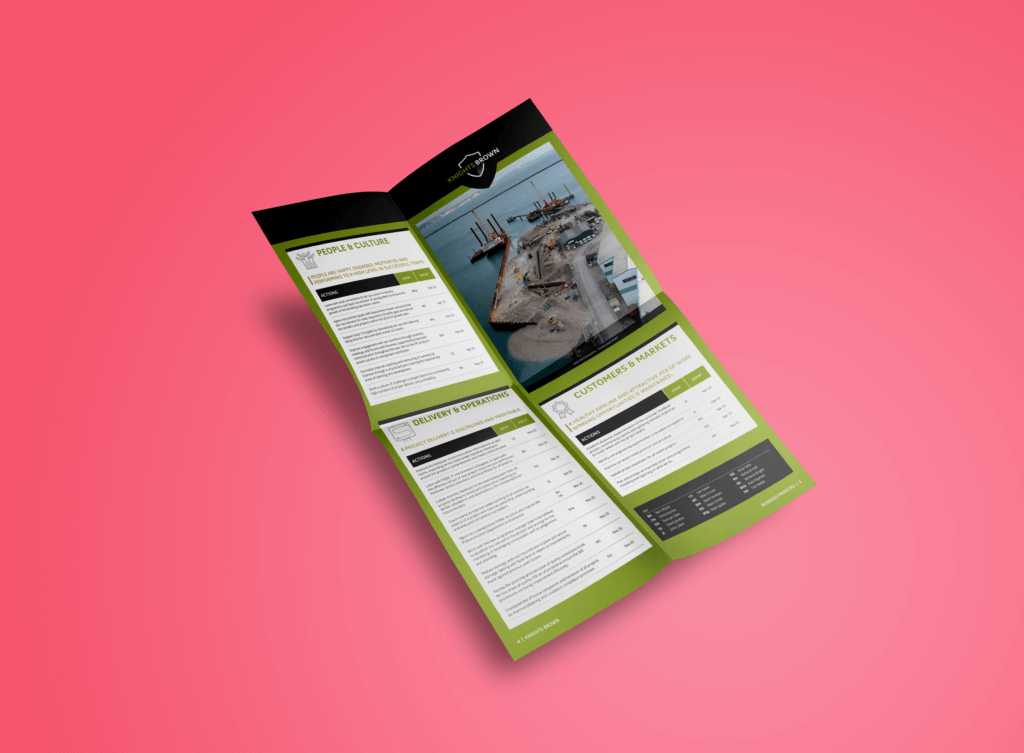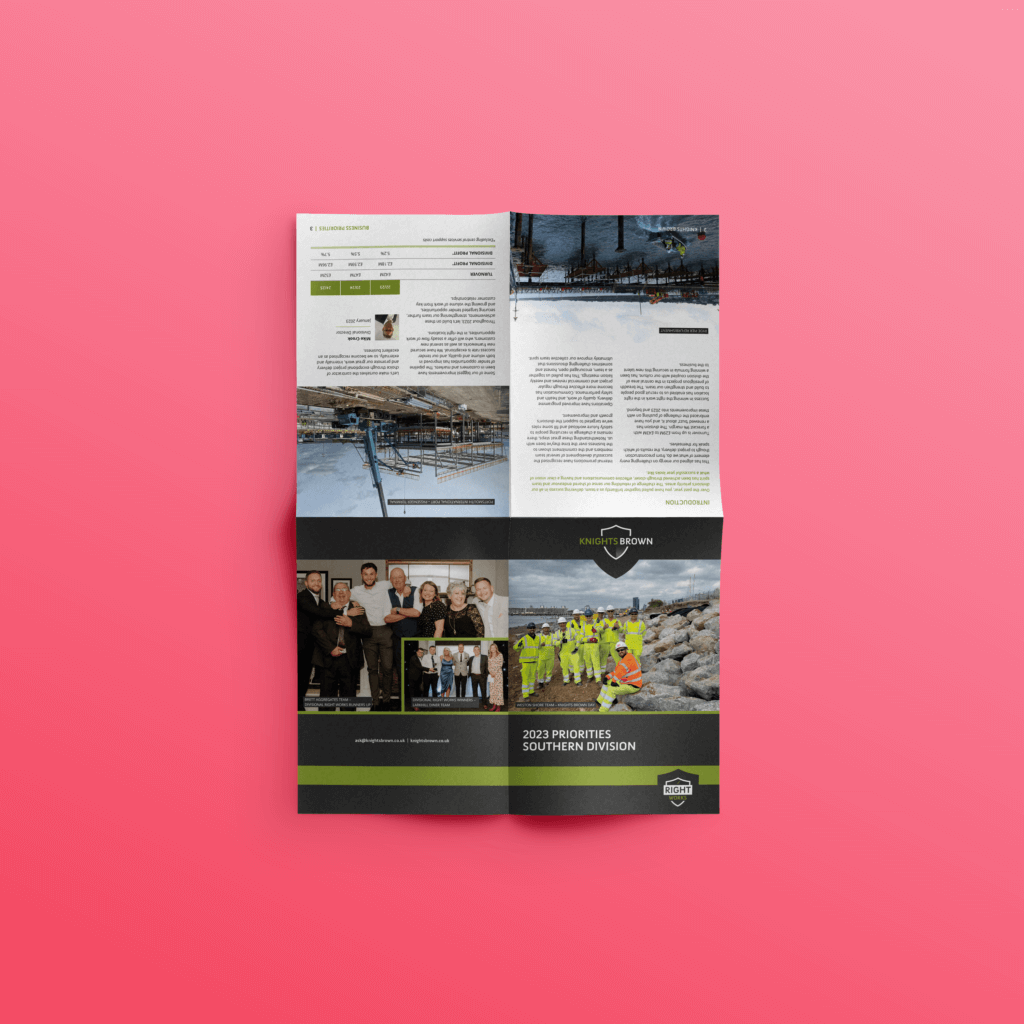 About Knights Brown
Knights Brown is a privately owned, full-service, regional construction business with specialist energy sector capability delivered nationwide. Its vision is to be a company people aspire to work for, that always endeavours to deliver the best experience for its customers.
Glow has worked with Knights Brown for many years, first with its full re-brand and thereafter, regularly, with the Knights Brown Marketing and Business Development teams to design print and digital communication pieces.