We've recently been working on a selection of brilliantly branded documents, including an advert, case study and newsletter template for one of our long-standing clients, Aquila Nuclear Engineering.
We love to hear about the successes of our clients, and this week Aquila has something to shout about!
The company has been selected by the Sellafield Programme and Project Partners (PPP) to support the design and build of replacement nuclear laboratories. An eight-year contract worth £9 million. Aquila and sub-contractor, Jacobs, will integrate complex, high-precision analytical equipment into gloveboxes and shielded hot cells as part of the Replacement Analytical Project (RAP). This is one of several major projects involved in an environmental clean-up at the Sellafield site, which includes the recovery and management of large amounts of legacy high-level waste.
Aquila Nuclear Engineering CEO, Dave Barker said, "the contract will not only allow us to provide high-level engineering skills from the Aquila pool, but also creates a platform to invest in our younger engineers joining the business and establish a presence in West Cumbria".
You can read the full media release here.
We really couldn't be happier for the whole team who work incredibly hard and are renowned as experts in their field.
We're proud to have Aquila as a client, and proud of the brand and identity that they have established since the company began in 2011. Glow created the Aquila brand almost ten years ago and it has gone from strength to strength, with the team at Aquila really valuing the importance of good quality and well-designed marketing materials.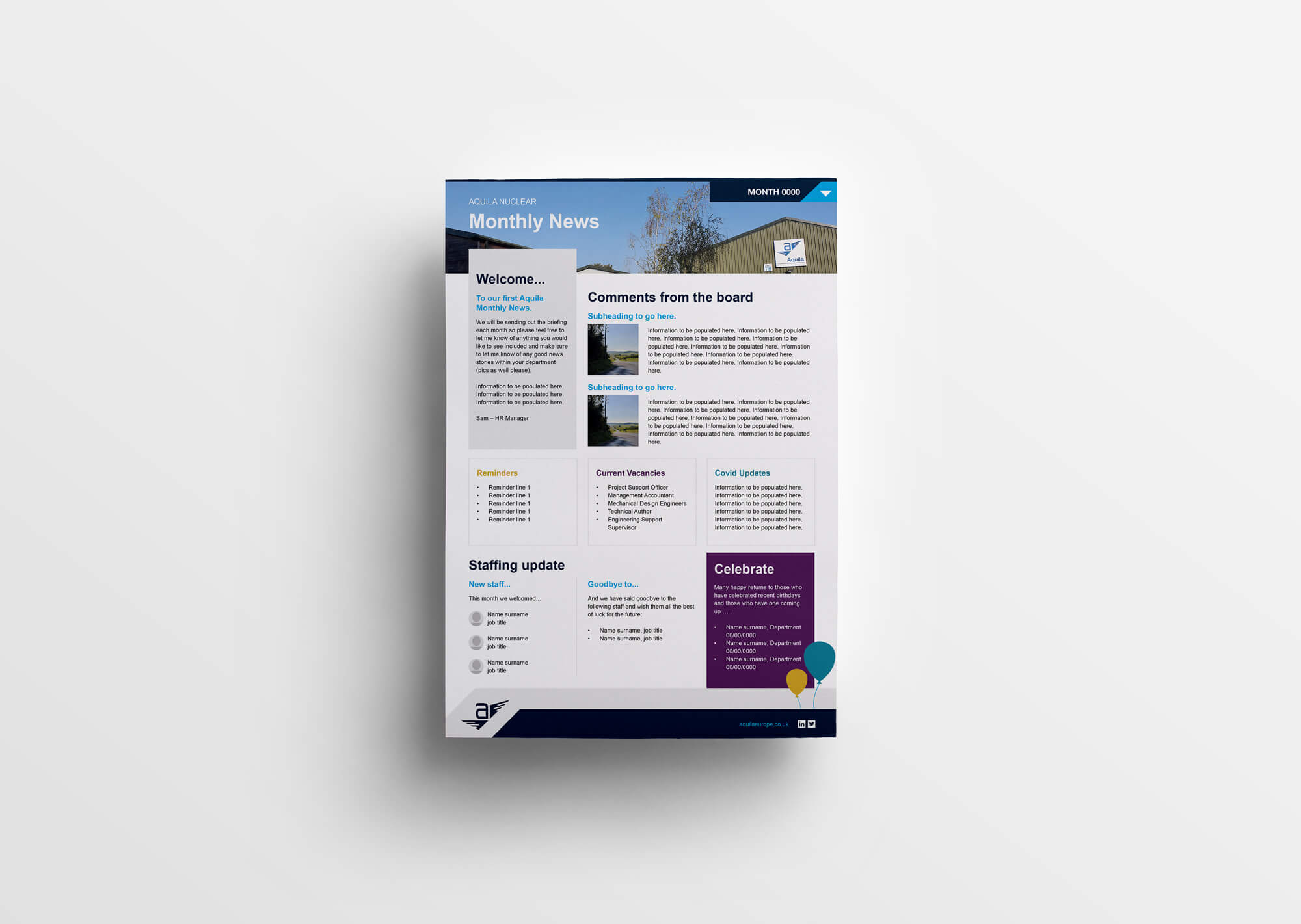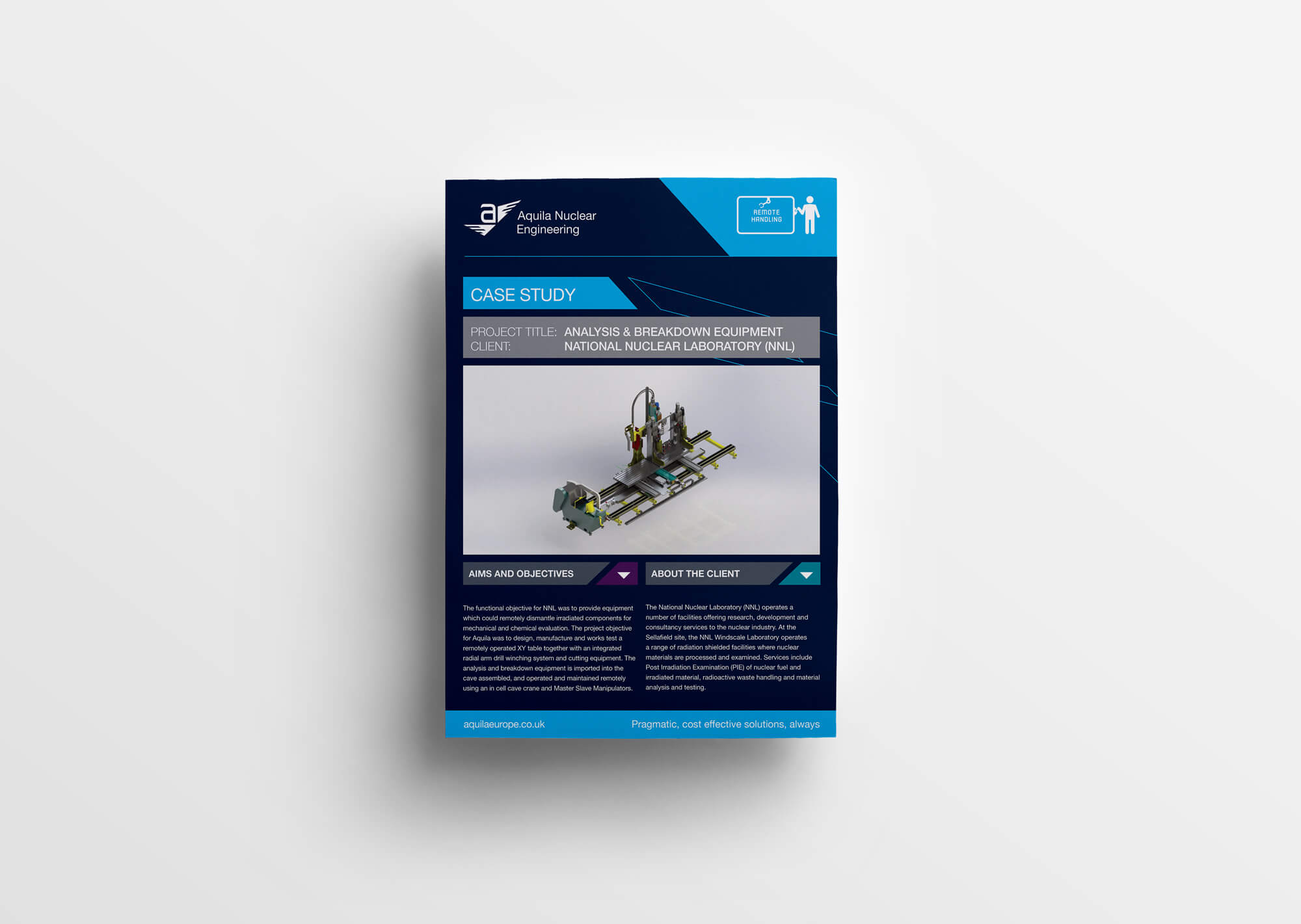 We continue to create materials, including Word and PowerPoint templates, bid documents and newsletters, and we enjoy the challenges of coming up with new and engaging communication and design ideas.
Aquila Nuclear Engineering
Aquila's Engineers have been involved in the nuclear industry for the past 40 years with experience from every licensed nuclear site in the UK. Its vision is to be the company of choice, delivering mission critical nuclear engineering solutions in Europe and the Commonwealth.