On June 1st we celebrated the rebrand for our client Cyclife Aquila Nuclear. Having joined the Cyclife EDF Group in December 2021, the name change reflected the business being recognised as part of the prestigious Cyclife and EDF brand.
From December 2021 to June 2023, and the launch, a lot of hard work went into the #rebrand project, from both Cyclife Aquila Nuclear and Glow. It was a full rebrand and comms campaign.
Here's a little delve into what we did and how starting early with detailed planning yields fantastic results when going through change:
🌟 Start early 🌟
While you may not have all the answers, as soon as you know change is on the horizon engage with your key stakeholders and marketing and comms support. it's crucial to lay the foundations early on.
🌍 Understand the Change 🤔
Delve deep into the change initiative: its objective, impact, and implementation plan. Ask the right questions and gain a comprehensive understanding to guide your communication efforts.
📣 Communicate Proactively 🗣️
Don't wait to be brought into the loop. Initiate conversations with change leaders early on. Build relationships and align communication goals, to ensure a smoother and more successful change implementation.
📝 Project Plan 📝
Gantt chart, spreadsheet, Trello; whatever your chosen planning tool is map out all marketing deliverables, when they are needed and by whom. Schedule regular update meetings, be persistent and be highly focused.
What did Glow supply for the rebrand?
·       Brand Consultancy – milestones, project trackers, stakeholder management, strategic advice
·       Employee Brand Explainer documents – why the rebrand, FAQs.
·       Comms support for press releases and stakeholder comms
·       Animated Showreel introducing the new brand.
·       Rebrand of all collateral; case studies, building signage, vehicles
·       Digital rebrands: social media templates and new website,
·       Video & Presentations: for the town hall staff announcements
·       New brand guidelines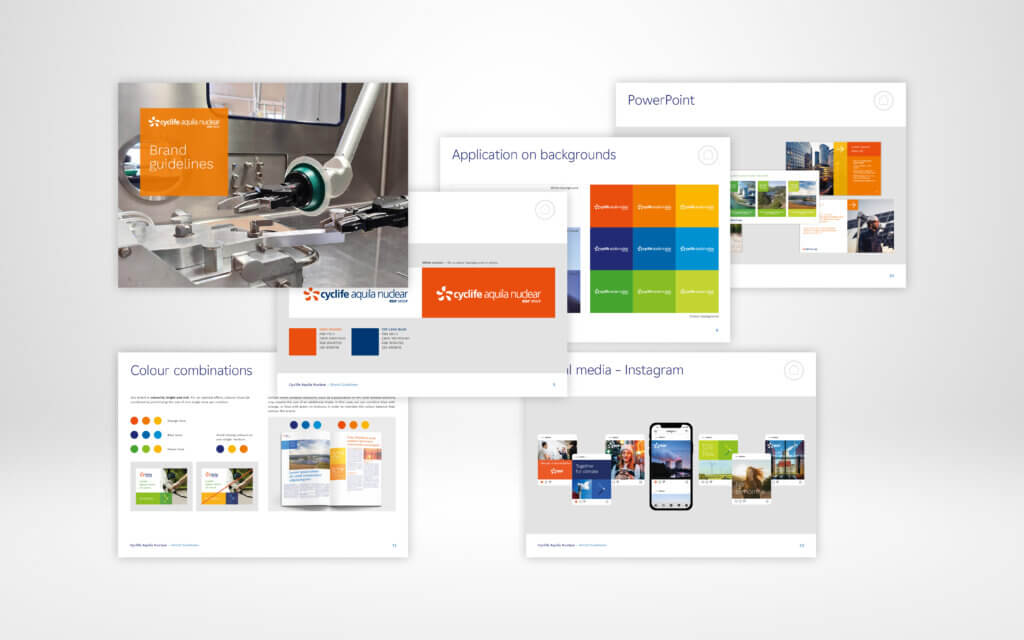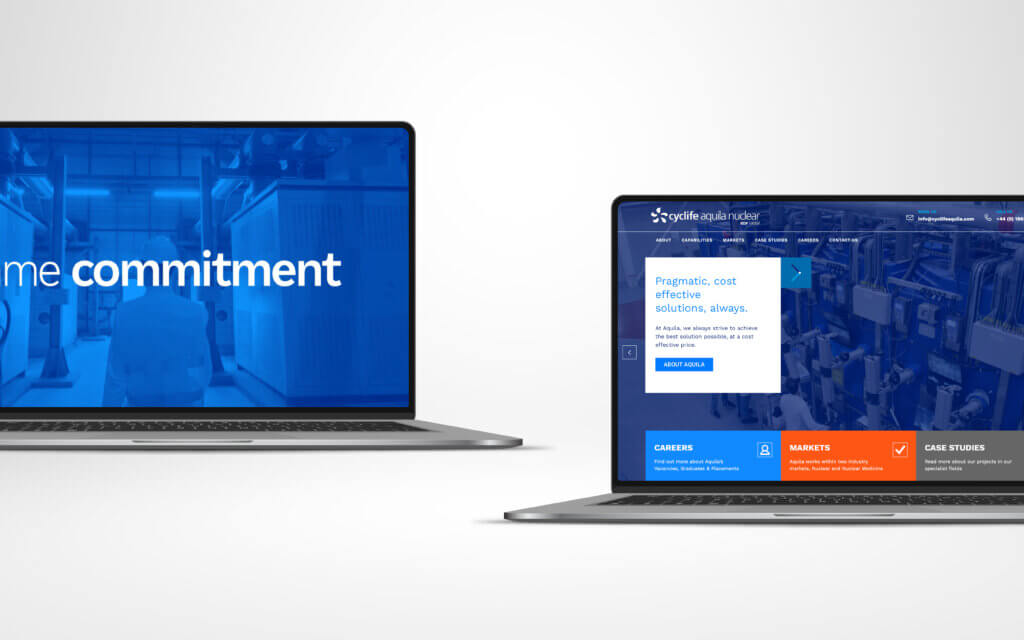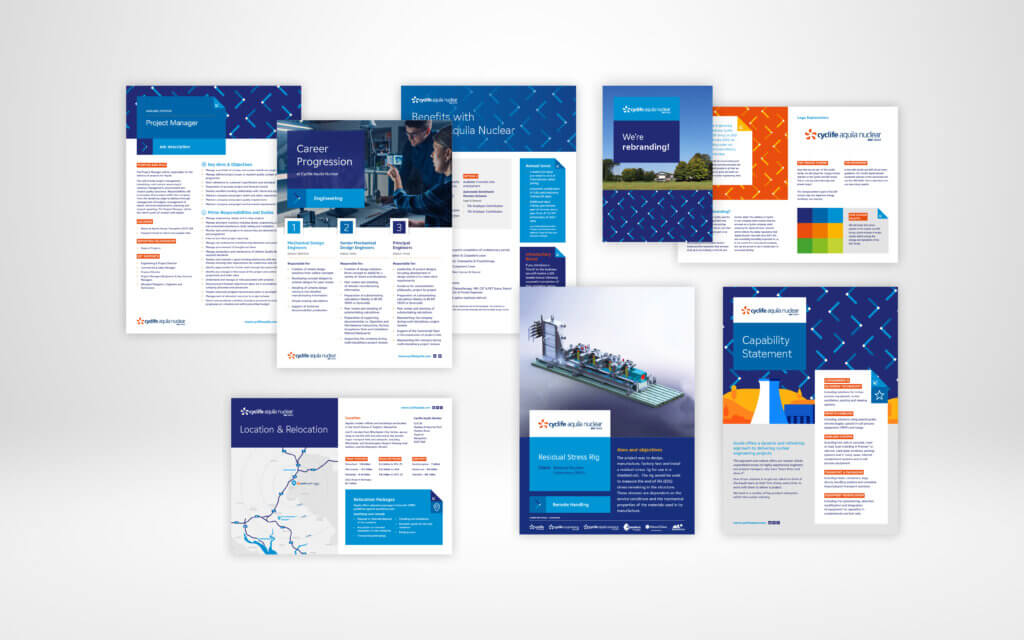 Commenting on the rebrand, Cyclife Aquila Nuclear said:
"Big shout out and thanks to The Glow Studio for all their support and hard work on this, very grateful to you all 🧡"
Oliva Tant, Marketing & Communications Coordinator, Cyclife Aquila Nuclear
"We believe that our company's name change is a testament to the high esteem in which our organisation is held and serves as a clear indicator of the support and investment we have received since our acquisition by EDF in 2021. I am truly impressed by the professionalism displayed by the Cyclife Aquila team and the outstanding reputation we have earned within the nuclear industry. As part of Cyclife / EDF, we are proud to be associated with such esteemed entities and eagerly anticipate the prospects of continued growth and achievement. Even during our due diligence process the executive team at Aquila recognised that the EDF Cyclife group aligned with our values which is to be elite and ethical in everything we do".
Dave Barker, CEO, and founder of Cyclife Aquila Nuclear
We're incredibly proud of what has been achieved in for the launch, creating the rebrand and providing a full suite of marketing deliverables. And we are looking forward to exciting times ahead for the Cyclife Aquila Nuclear brand supporting the Cyclife group.
A huge thank you to the marketing and comms team, you rock!
And thank you too Crown Rock for your brilliant comms strategy words (I nabbed off your LinkedIn 😉)