Glow is always excited about finding new ways to help our client's brands get noticed. So, when Bark & Steel (B&S) approached us and asked for some ideas on how to push their brand in these uncertain times, we were keen to offer our advice.
We decided that the personal touch would be needed and proposed a more targeted approach to their usual email marketing. Being based in rural Hampshire, we suggested that they visited their more affluent neighbours to introduce themselves and show them what they can offer in the way of bespoke, handmade, luxury furniture.
We thought that some custom apparel was required and recommended a high-quality baseball cap which offered the ideal surface for their logo to be embroidered. Not only would this cap be ideal for promotional use, but it would also be perfect for regular daily use. Definitely, something people would notice.
This was complimented by a black totes bag, which had their full logo and company descriptor (Bespoke Wood & Metal Designs) printed on it. The finished article was great and was easily recognisable at a distance.
Once we had the apparel nailed, we set to work creating a new piece of printed collateral. This document had to clearly and simply showcase all their latest creations, allowing people to see the high level of craftsmanship and highlighting the quality of these truly unique, elegant and distinctive products, which are built to last a lifetime for both private and commercial clients.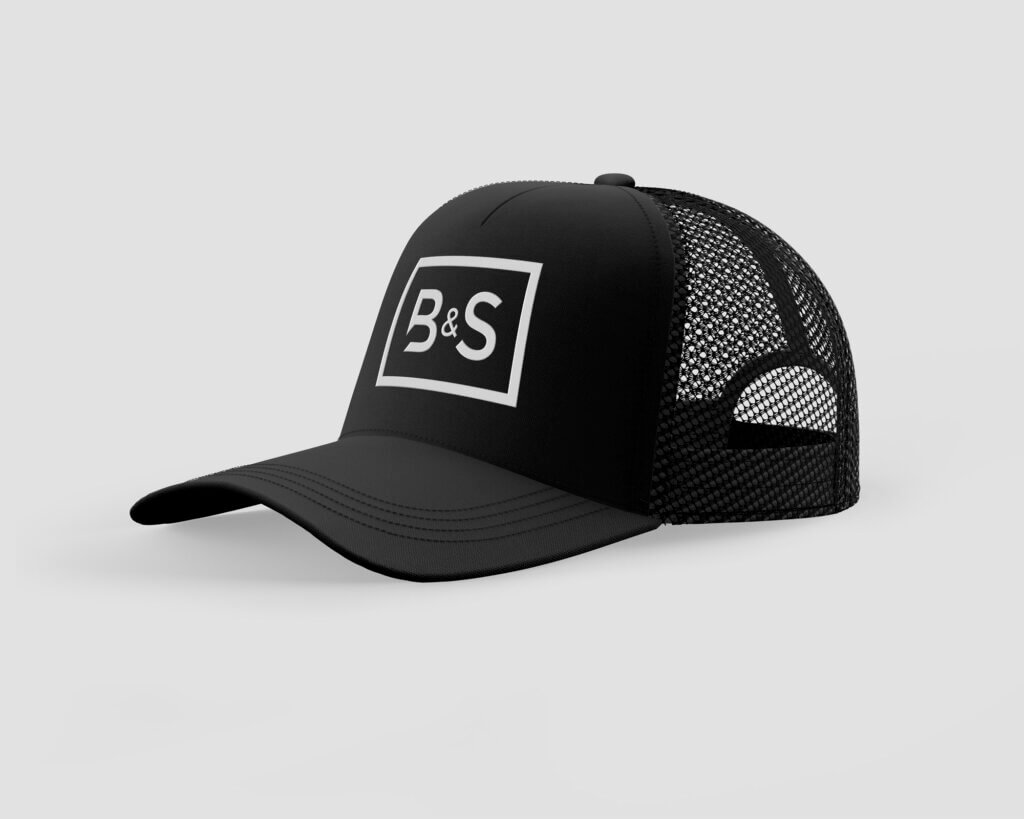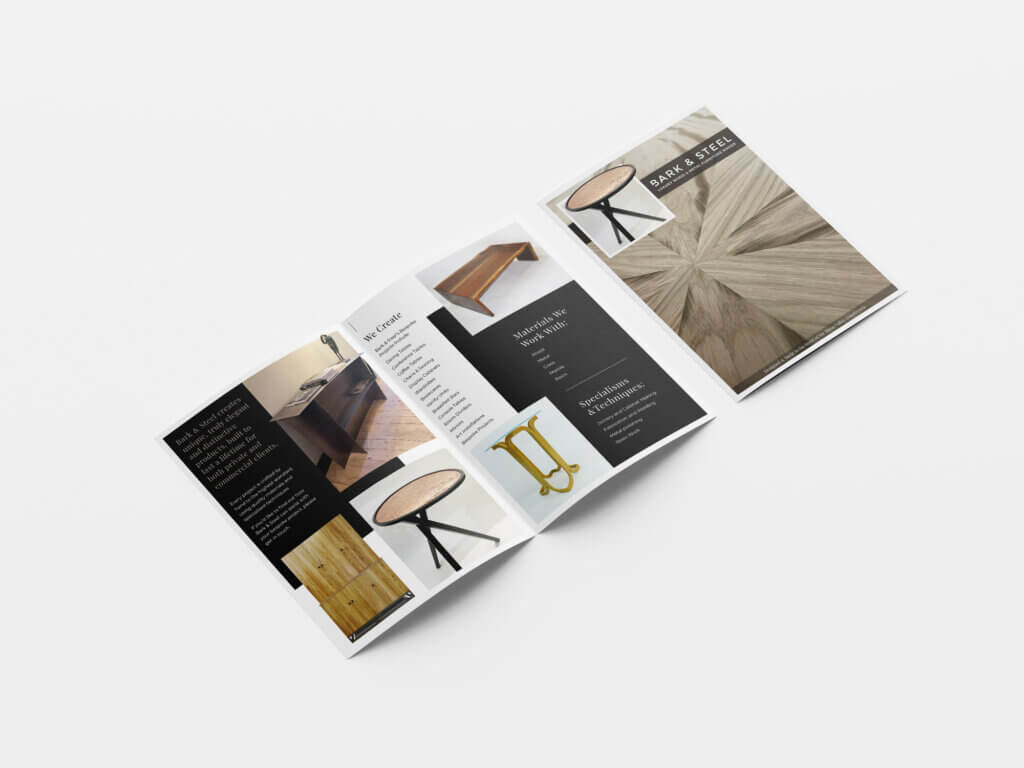 Bark & Steel
With over 15 years of industry experience, Bark & Steel excels in creating high-end, bespoke wood and metal products suited to an individual's vision and needs.
Alex the founder of Bark & Steel, is a professional welder, joiner and finisher who applies his in-depth skills, knowledge and creative artistry to every project.
With precision detail, we deliver beautifully bespoke wood and metal designs for luxury interior living spaces and high-end establishments. Sourcing the highest quality materials, we pride ourselves on producing products to last a lifetime.
Bark & Steel, based in Hampshire, England, work with clients nationally. We work with Interior Designers, Architects, Commercial Clients and Private Clients.