We've recently completed a full site design refresh for our client, Phone Names. Back at the start of 2020, we initially designed and built a completely new website for the business, creating a brand styling to match the existing logo and colour palette.
The site has now evolved to utilise a more stripped back and minimalist aesthetic, with the introduction of more white space. The typefaces have also been adapted throughout to use a lighter weight and more legible style, and the imagery has been updated to colour photography, opposed to black and white. The general feel of the site is now fresh, contemporary, and inviting (with a touch of playfulness through the use of animations).
To ensure that the client's vision was captured, we worked with Phone Names at every stage of the revisions, gradually bringing the new site to life. We then created all of the final artwork assets and went to the build phase of the project. Working with our web team, the updates were created on a test site on WordPress and reviewed at regular intervals. Once everyone was happy that the site reflected the approved design, Phone Names 2.0 was launched. Happy days!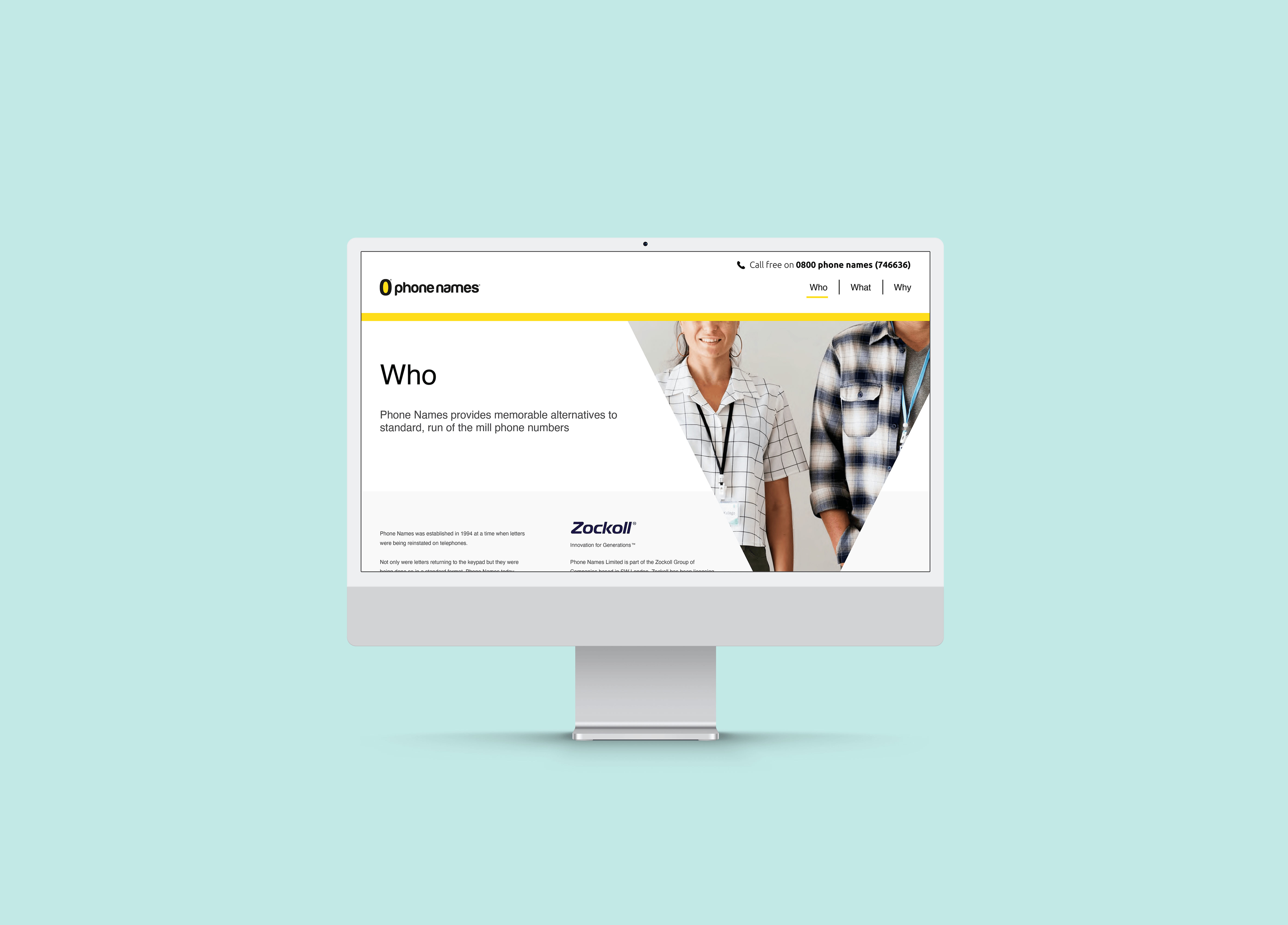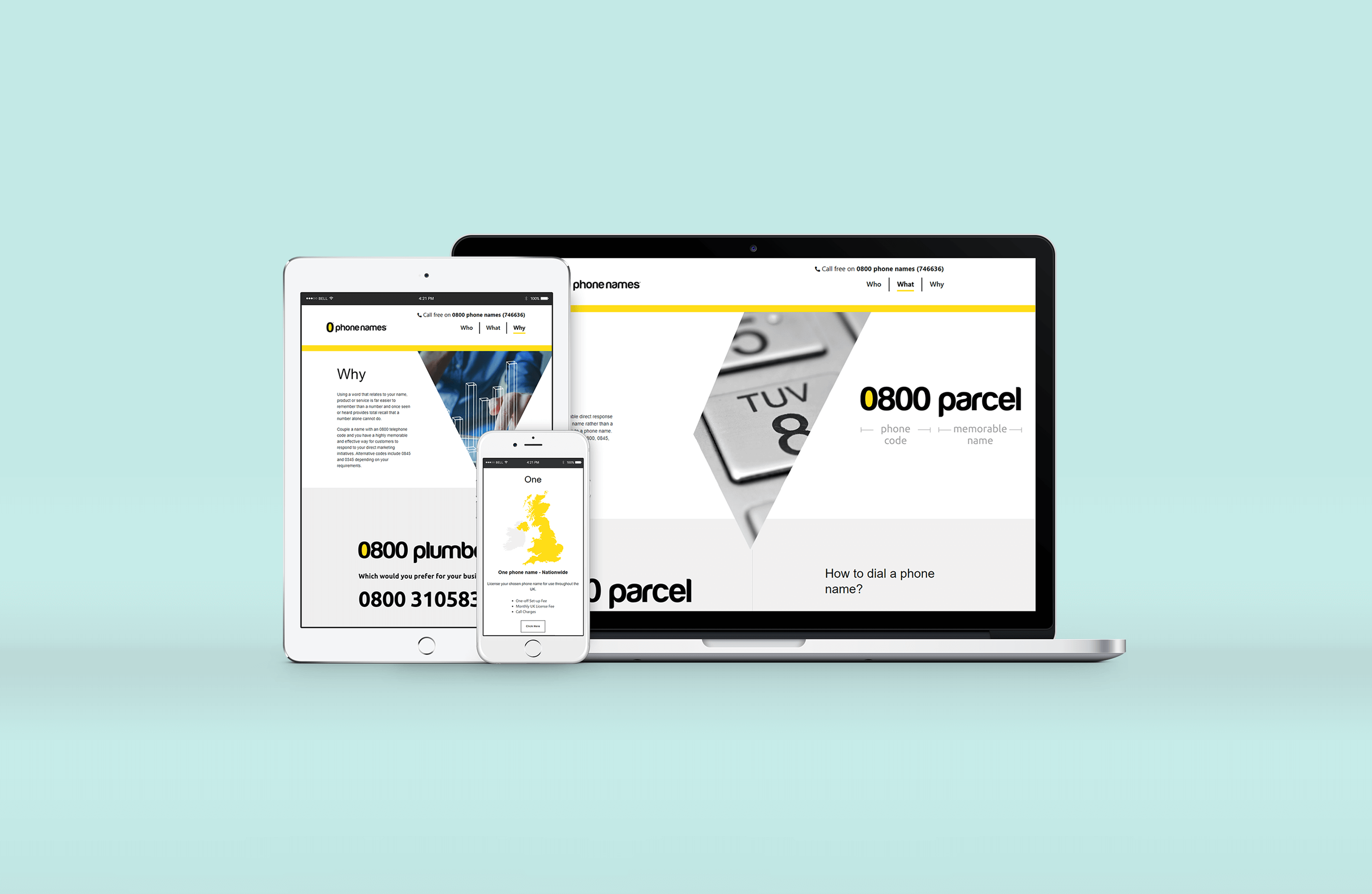 Check out the new Phone Names site here.
About
Phone Names provides businesses in the UK with an alternative to the standard run of the mill numbers, with a strong bias towards the customer response telephone code – 0800 – and supported with both 0845 & 034. The benefits, outlined by Phone Names, of using a word that relates to your product or service means it is far easier to remember than a number and once seen or heard provides total recall that a number alone cannot do.
Couple a name with an 0800 telephone code and it provides a highly memorable and effective way for customers to respond to direct marketing initiatives.