In February 2021 Glow was approached by Drew Smith Homes to tender for creative services. Pitching against four other agencies, we designed a powerful digital tender presentation, outlining our credentials, methodology plus creative ideas. We also created personalised postcards for all the decision team and printed these along with our presentation, and hand delivered in a box to the Marketing Manager. 
Glow was short-listed down to two and, after creating an additional line drawing illustration for a new development, we were absolutely delighted to be awarded with the contract mid-March. Commenting on our award, Vicky Eagle, Marketing Manager said:
"We reviewed all five tender submissions, and we were really impressed by the Glow entry. The creative was great, and it was lovely to see a fresh look on things. The team thought that you had great and relevant experience and your costs were in line with what we were expecting". 
Since March, we've been working on some exciting new housing developments and creatives. These have included creative copywriting for inserts and brochures, a beautiful site map illustration for Drew Smith's new development, Brewery Place, Blandford; design of invites, print management and the creation of wall graphics. We are also working on the creation of secondary brand palettes, information boards and direct mailers. 
We love the breadth and scope of the creative projects from Drew Smith; and writing & designing for new homes is always exciting.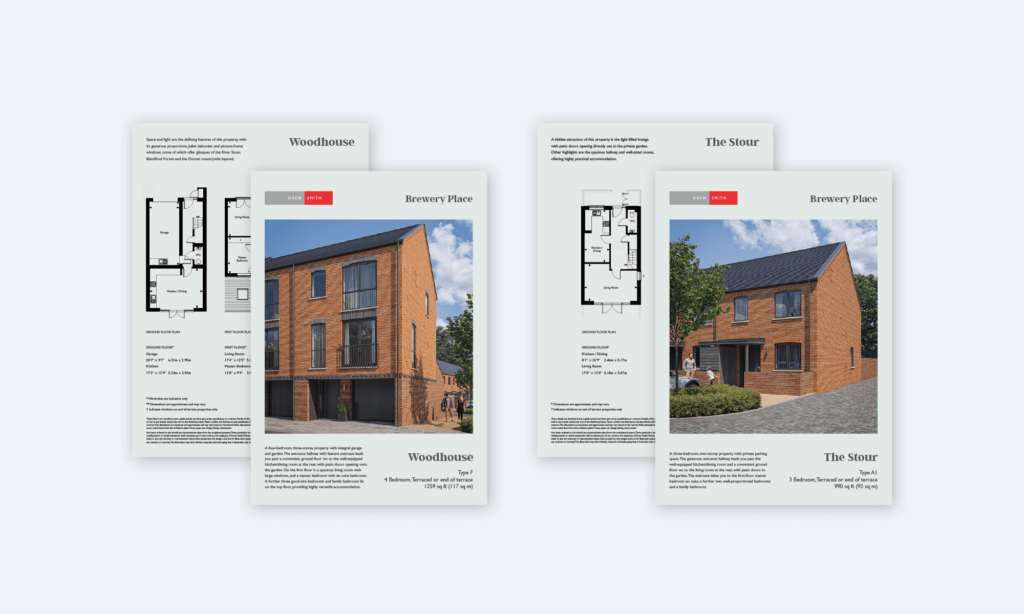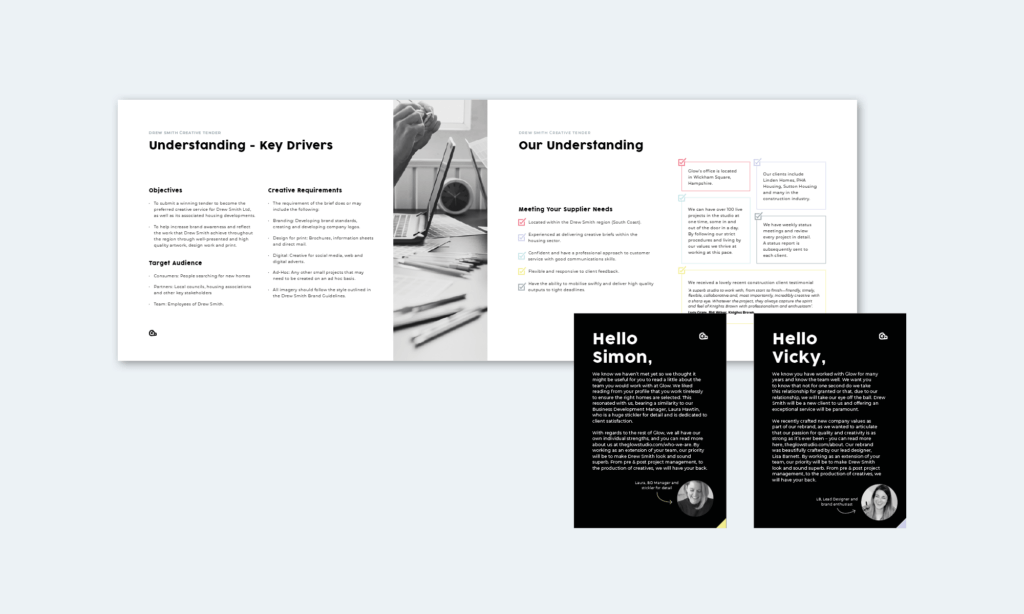 Drew Smith and Glow
Drew Smith Homes and Glow also share aligned community values. Drew Smith believes that delivering homes and revitalising communities is at the heart of what they do. By working with local authorities, community groups, Parish Councils, Housing Associations and Investors, Drew Smith creates lasting partnerships and delivers vibrant, sustainable places to live. As a company it is also committed to supporting local and National Charities through sponsorship and fundraising initiatives. 
As part of Glow's DNA and values we believe in continually learning, to grow stronger and to deliver better service. To work with compassion for the environment and community.  
Glow specialises in the creative design for the housing / construction, STEM professional services, and leisure & tourism industries. We take our clients on a creative journey so they can thrive in their markets. A re-brand, a new website, a show-stopping tender, a campaign, a refresh of marketing materials – we transform the complex and mundane into something special.