Drew Smith are all about partnerships and the wider community. When they develop new homes, people are always at the heart of it, creating wonderful places for people to live. They like to encourage the wider community to be part of their developments and Brewery Place in Blanford was no different.
Wildlife Garden Competition
Situated in rural Dorset, Drew Smith wanted to encourage the local children to design their perfect wildlife garden. They asked us to create a logo and posters which would be fun, eye-catching and appeal to children aged 4 to 10 years old, while remaining consistent with their brand.
We created these bright and bold designs, using nature focused, vector illustrations and playful animal imagery. The logo itself used the block concept from the Drew Smith logo but in an outlined form and utilising a green palette to emphasise the environmental element. The outcome, a fun and happy design.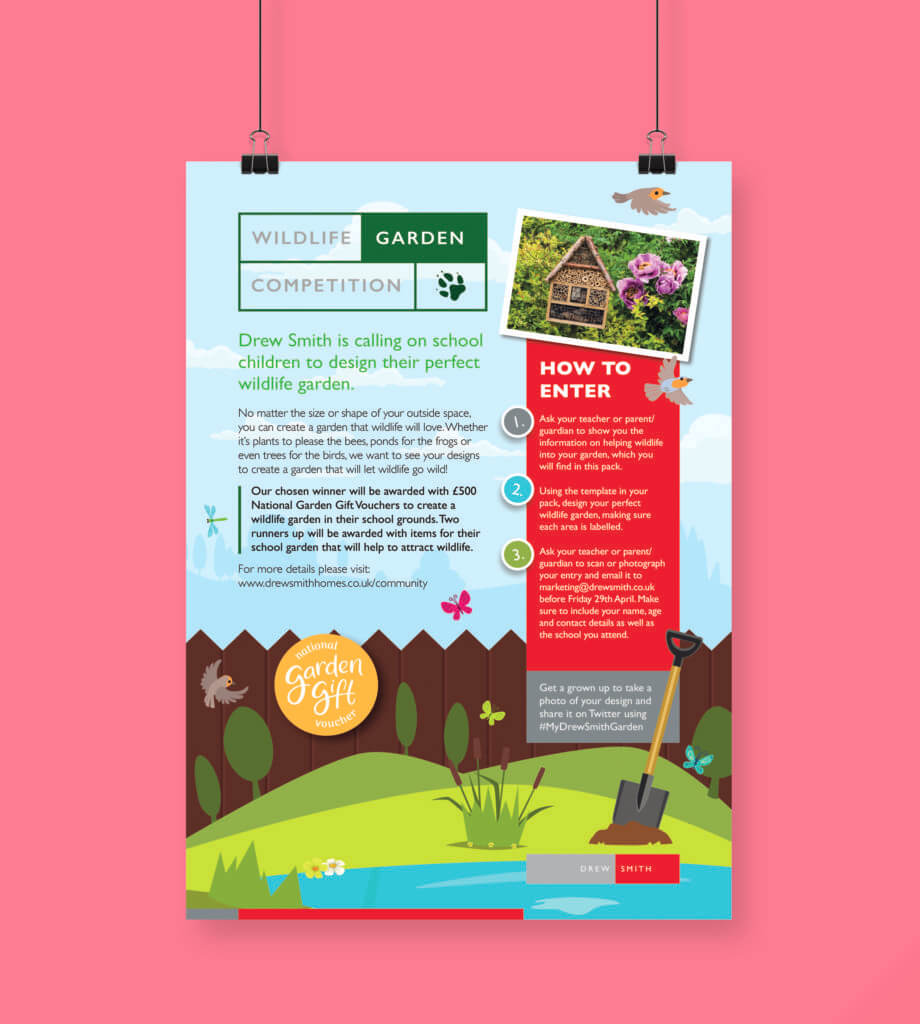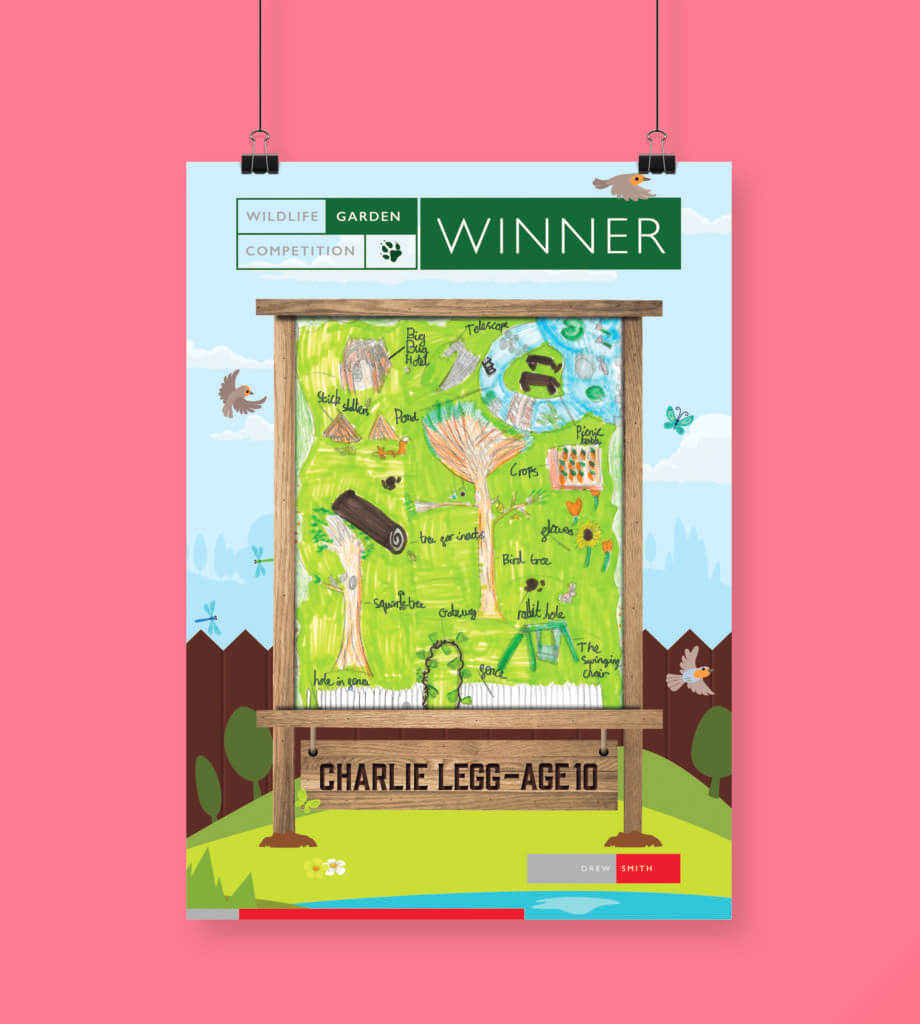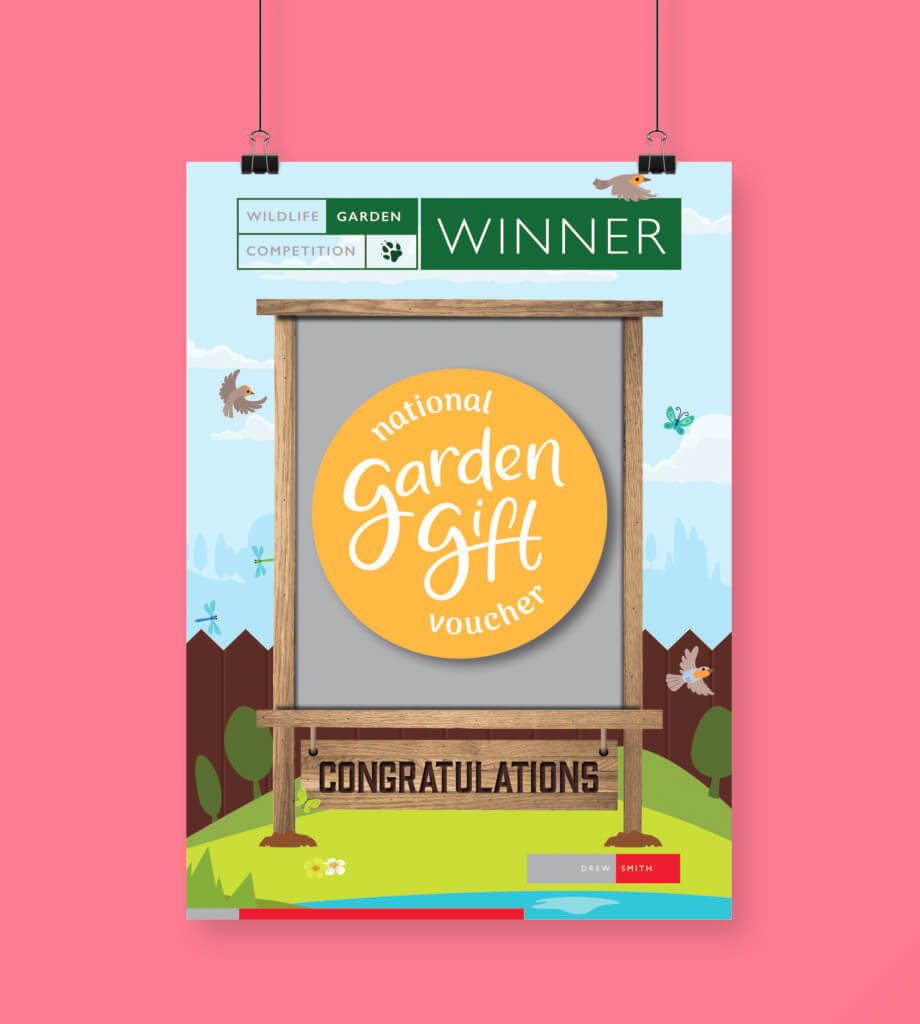 Drew Smith and Glow
Drew Smith Homes and Glow also share aligned community values. Drew Smith believes that delivering homes and revitalising communities is at the heart of what they do. By working with local authorities, community groups, Parish Councils, Housing Associations and Investors, Drew Smith creates lasting partnerships and delivers vibrant, sustainable places to live. As a company it is also committed to supporting local and National Charities through sponsorship and fundraising initiatives.  
As part of Glow's DNA and values we believe in continually learning, to grow stronger and to deliver better service. To work with compassion for the environment and community.   
Glow specialises in the creative design for the housing / construction, STEM professional services, and leisure & tourism industries. We take our clients on a creative journey so they can thrive in their markets. A re-brand, a new website, a show-stopping tender, a campaign, a refresh of marketing materials – we transform the complex and mundane into something special.