Serenity Holidays is an independent, privately owned tour operator which was established in 1987 and provides specialist holidays with a superior service, but at affordable prices. Creating exceptional experiences, Serenity Holidays has holidays available in The Gambia, Cape Verde, Goa, Corsica and Sardinia. The Gambia experience was the focus for this campaign, with an objective to raise awareness of the following:
Guaranteed winter sun (we could all do with that right now)
Only six hours from the UK, meaning no jet lag!
A diverse range of hotels to choose from
Uncrowded beaches
First class service from real experts (one of Serenity's main USPs)
They also wanted to promote a competition to gain traction. Everything an advert campaign should aim to achieve.
While the adverts needed the relevant branding and Gambia Tourism Board logo, the real hero of this campaign is the imagery. We were spoilt for choice with all the options to choose from!
This campaign is to appear on screens in Manchester and Gatwick airport to attract those already in the holiday mood.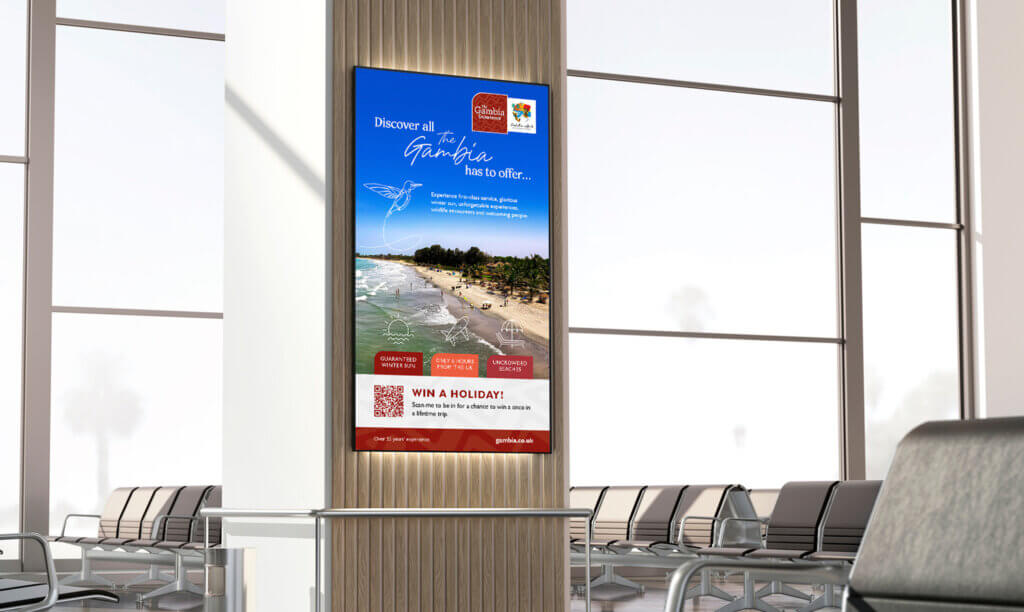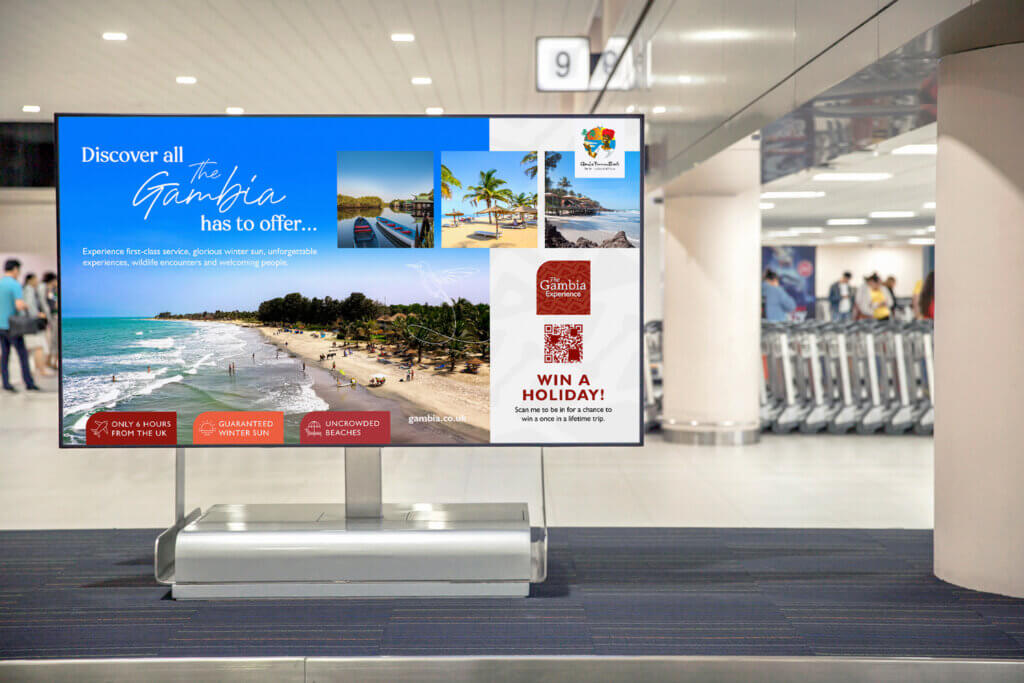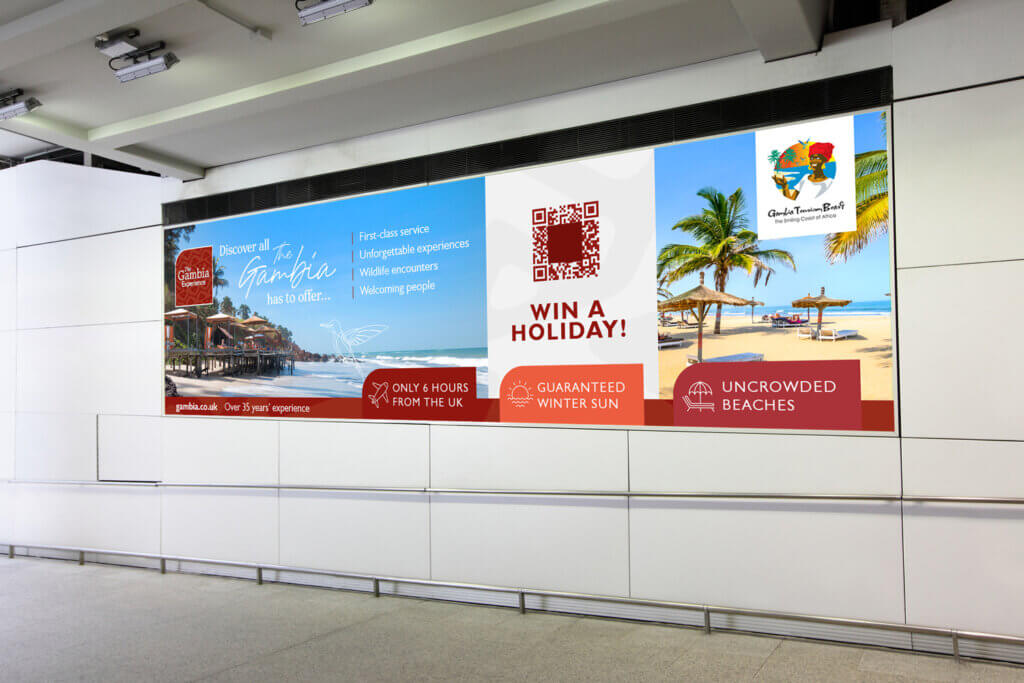 Gambia Experience
A country which is bursting at the seams with culture, beautiful beaches and unique experiences, The Gambia is a welcoming destination and the perfect place to get a feel for the 'real Africa'. With average temperatures between 29°C and 34°C, The Gambia is a great choice for holidaymakers throughout the year, although more popular during the winter months. Long stretches of uncrowded coastline, friendly locals and exciting wildlife makes this small country on the west coast of Africa ideal for those looking for a slightly different holiday experience.
And why you should book with the Serenity Holiday's Team:
They're honest and reliable
They're passionate about promoting tourism
Each of its brands enjoys a diverse, ever-expanding programme
Over 30 years of travel industry experience