Portsmouth Water tasked us with creating a set of water efficiency guides with a difference, easy to read and memorable but with enough flexibility to form a consistent look across all their literature.
Using bright and playful illustrations, we wanted the guides to engage the audience and deliver statistics and ideas in a fun way.
These DL leaflet guides are a very tactile format, and encourages the viewer to flip through and digest the information on the page. In a world where there is so much online content, messaging can often become diluted. Therefore, printed materials are a great way to stand out now – if they have a great design that is.
After completing a brand audit, Portsmouth Water has been working with Glow to create a stronger brand, including social media optimisation and attractive promotional designs to provide information to its customers.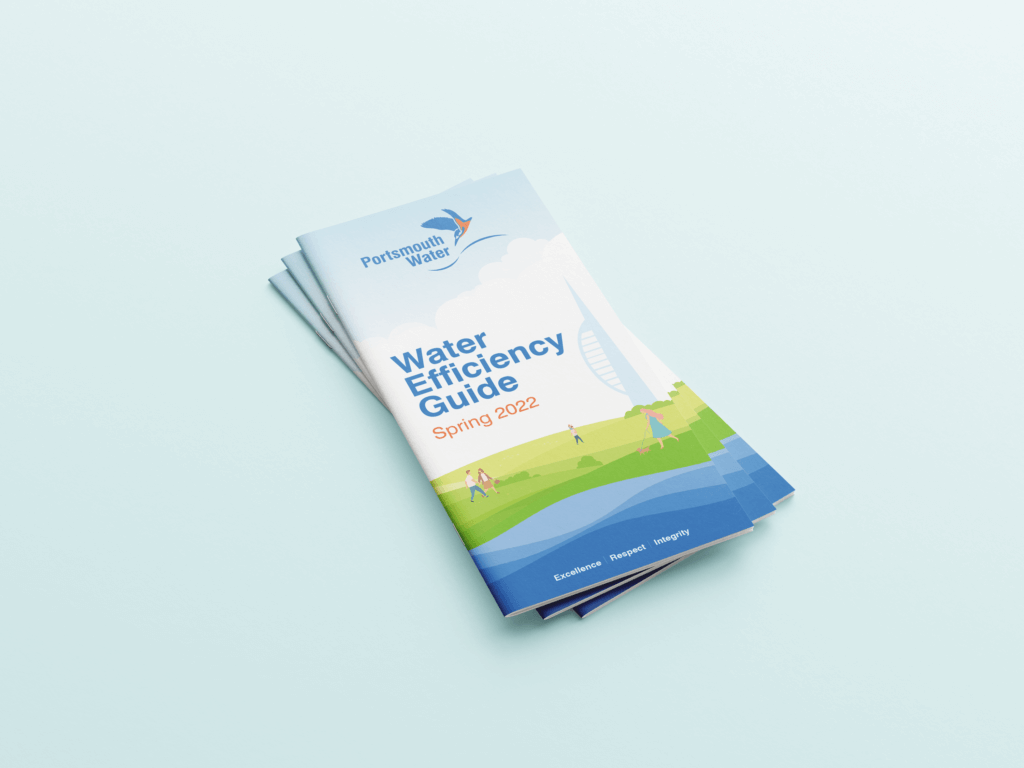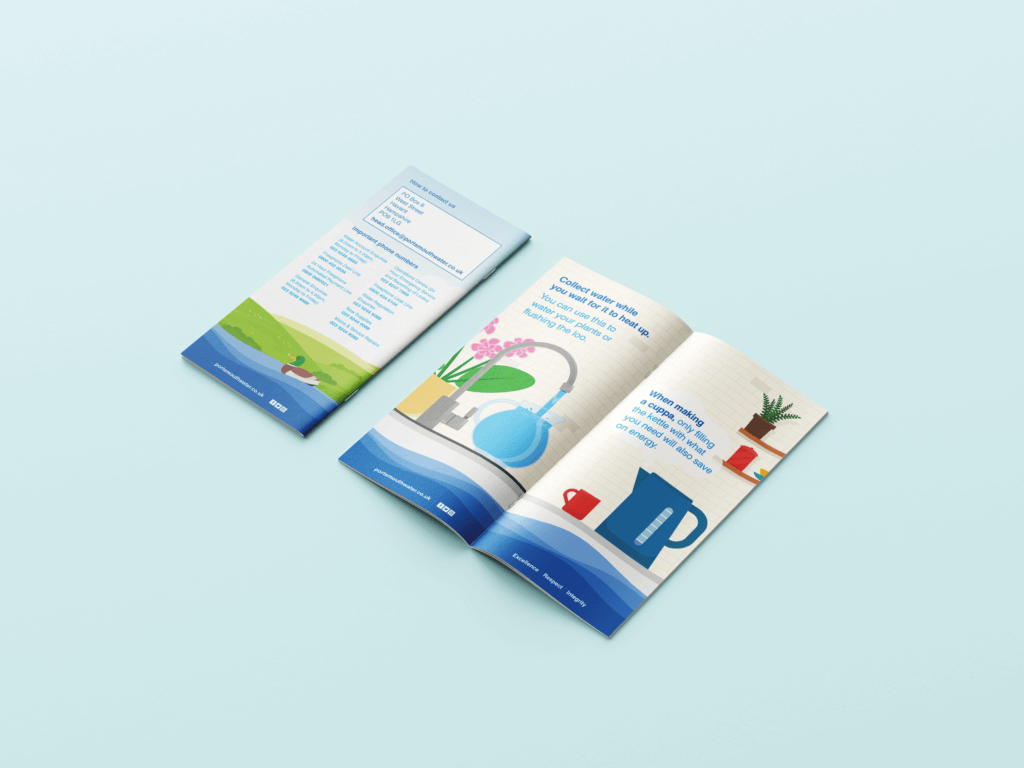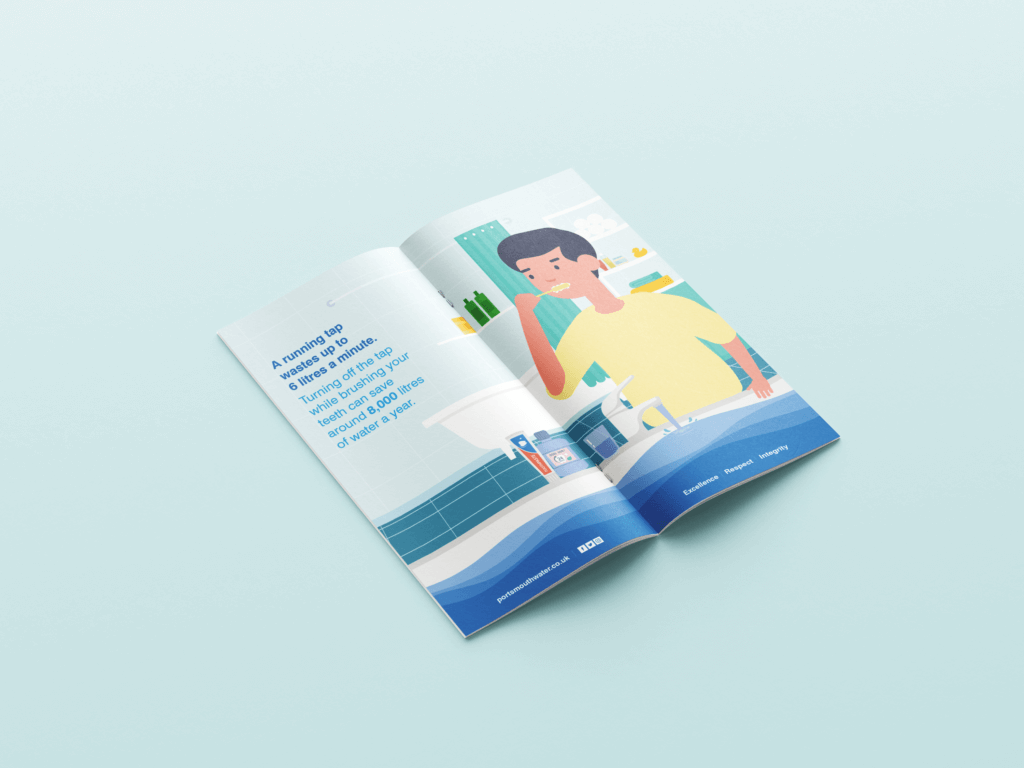 About Portsmouth Water
Portsmouth Water have been supplying water to Portsmouth and the surrounding area since 1857. It provides high quality public water supplies to a domestic population exceeding 698,000, as well as many important industries, large defence establishments and varied commercial businesses.
Why is water worth saving?
Though it may feel like the UK has a lot of water, it can't be taken for granted. In fact the last eight months have been the driest in 50 years and we're using on average 146 litres per person per day – that's nearly twice as much water as we were using 60 years ago. Saving water is about living more sustainably and adapting to climate change, which can save you time, money and protect our environment. Using our tips can help reduce your heating costs, cut down your carbon footprint, and better manage water in your garden.
Did you know that:
About 12% of a typical heating bill for a gas heated home comes from the water for showers, baths and the hot water tap
Heating water for use in our homes makes up about 4% the UK's total carbon dioxide emissions
Managing water in the garden helps grow better plants more easily while saving water
There is growing evidence that a short, cold shower has significant health benefits, including boosting your mood, improving circulation and strengthening the immune system
A survey has shown that 8 in 10 UK adults say they try to save water in their day-to-day life. Use our easy top tips to start saving water today. And don't forget to check out our resources page, where you can download your free poster and find links to other sources of information and support.