This is definitely a brand to watch. Bark & Steel is a luxury wood and metal furniture maker who creates unique, truly elegant and distinctive products for both private and commercial clients. Products include: Conference Tables, Console Tables, Chairs and Seating, Dining Tables and Bespoke Projects, using materials of wood, metal, glass, marble and resin.
We were approached by Alex Barker, founder of Bark & Steel, to produce a new website and luxury digital brochure. The brief was to create a beautiful on and offline presence to really showcase the depth of skill and craft Bark & Steel offer. Glow previously created the Bark & Steel brand identity, so, we were only too pleased to be able to help with this next phase of the journey.
We adore Alex's passion, and it is something we wanted to emulate in the designs. Alex said he started the venture with a vision of creating beautiful, bold, expressive products that both his clients and he will enjoy. And this was Glow's vision too, with both the website and digital brochure. Our aim was to let the product imagery, styling and specialised techniques do the talking, to inspire viewers and build on the luxurious aesthetic of the brand. The result, a contemporary and stylish website and stunning marketing brochure.
The website built and designed by Glow was developed using Wix, a user friendly and cost-effective template-based web tool. Word Press, Glow's primary web build platform is packed for functionality and features, but for smaller, more budget conscious sites, Wix does a great job.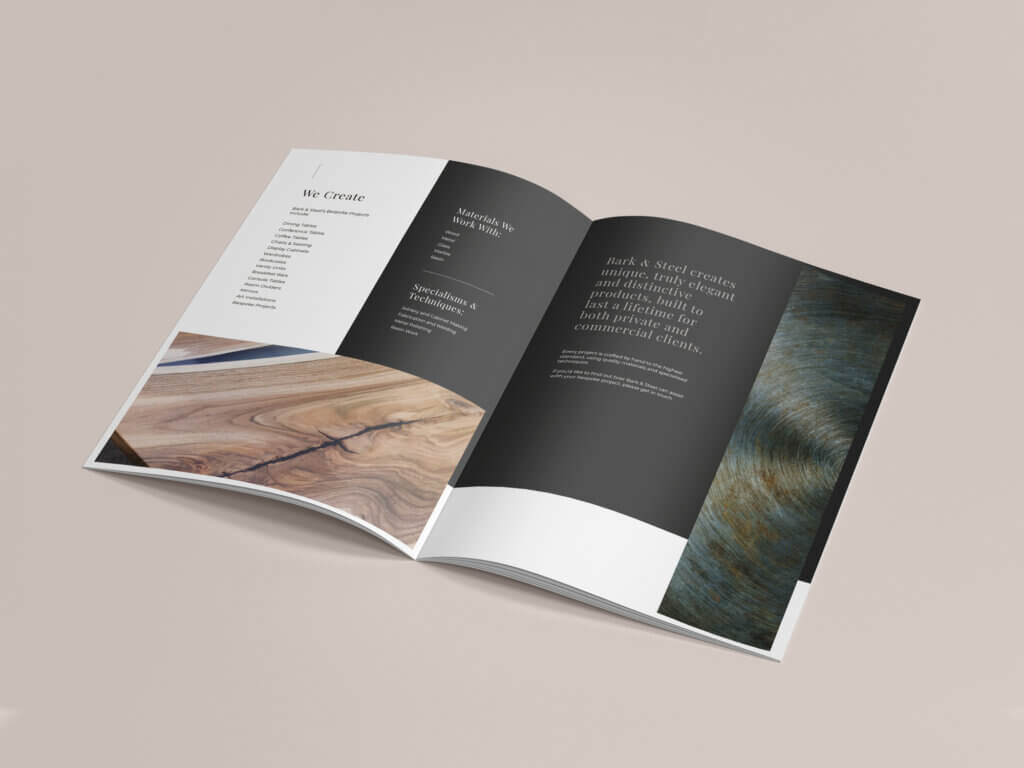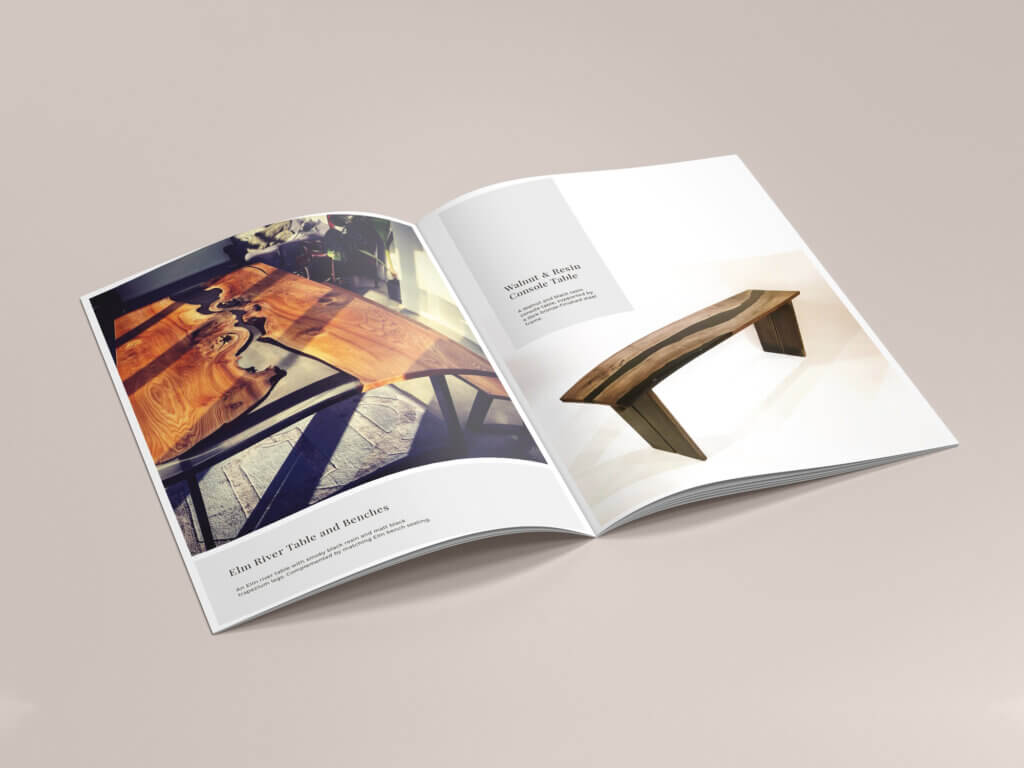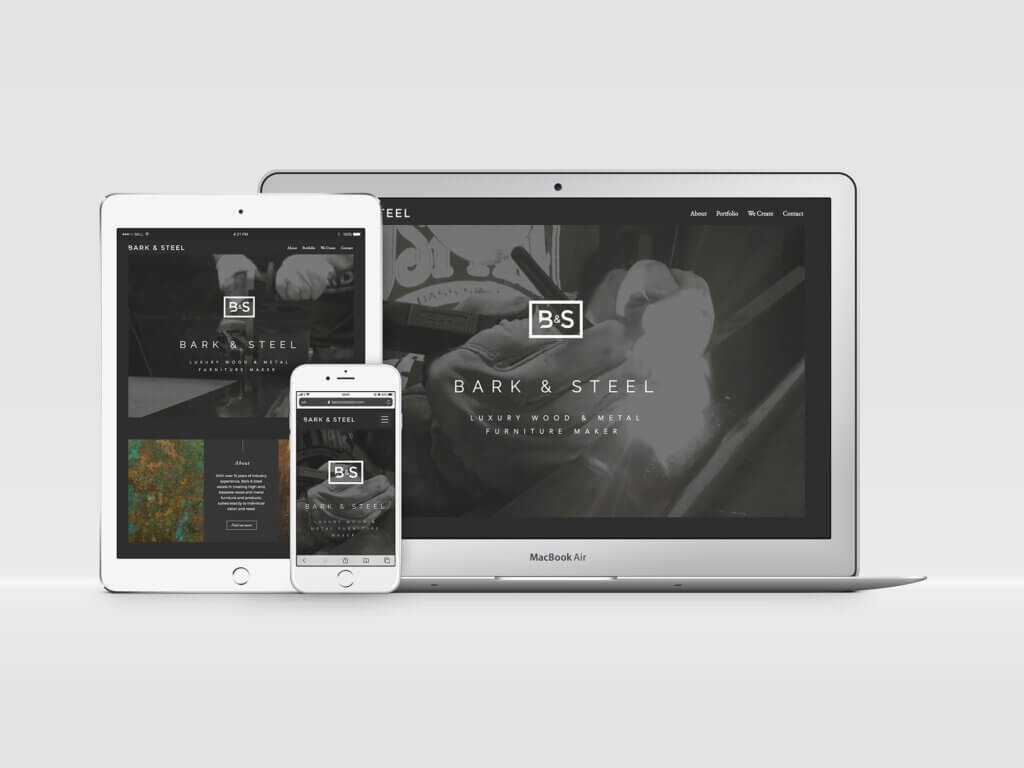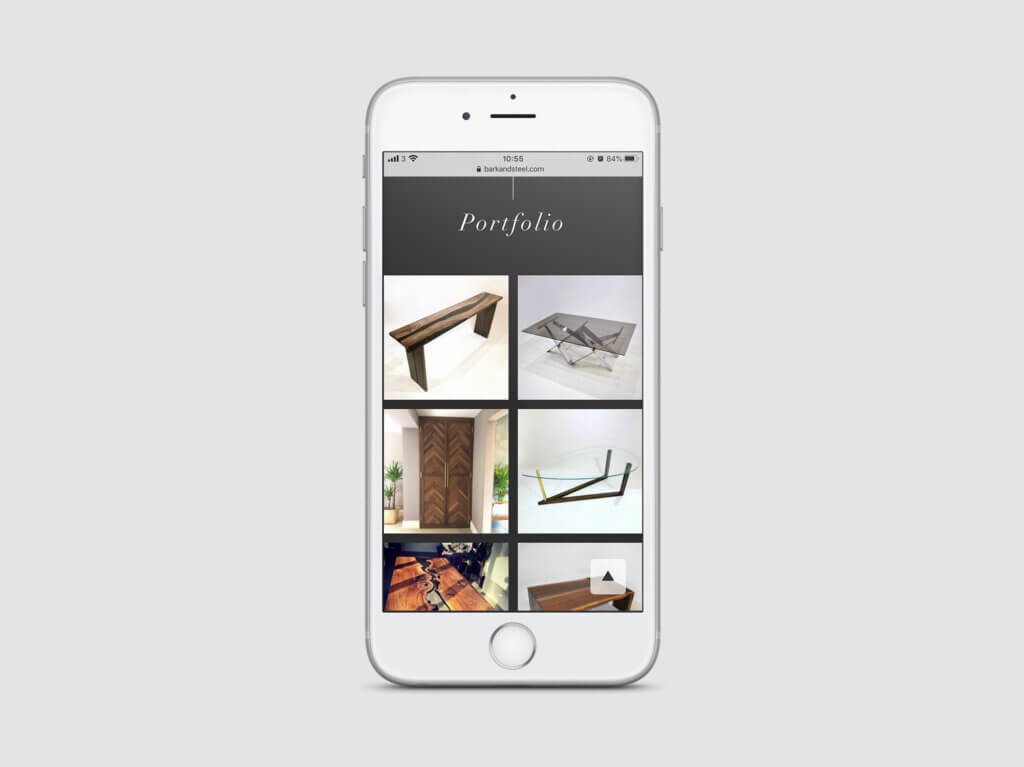 About Bark & Steel
With over 15 years of industry experience, Bark & Steel excels in creating high-end, bespoke wood and metal products, suited exactly to individual vision and need.
Alex is a professional welder, joiner and finisher who applies his in-depth skills, knowledge and creative artistry to every project. With precision detail, Bark & Steel deliver beautifully bespoke wood and metal designs for luxury interior living spaces and high-end establishments. Sourcing the highest quality materials, producing products to last a lifetime.
Based in Hampshire, England, Bark & Steel works with clients both nationally and internationally, and for Interior Designers, Architects, Commercial Clients and Private Clients.
If you'd like to see more of Alex's products and beautiful artistry you can find him on Instagram and Facebook, using the handle @barkandsteeluk. We have certainly enjoyed browsing, and a few of the Glow team have purchased some fabulous pieces of furniture too!