In the studio this week we've been creating a Business South promotional partner pack for the upcoming MIPIM international property event hosted in Cannes, France in 2020. 
This job consisted of designing a four-page document, which provided details of the event and outlined the different partnership opportunities on offer with Business South in a clear and attractive manner. In addition to the use of bold imagery, the Glow designers have included a selection of vector graphics to create a simple infographic and make the key figures from the 2019 event stand out.
The mock-ups below show the difference in branding between a previous MIPIM UK Business South document from 2016 and the new partner pack. The new design encompasses the fresh, sophisticated branding we produced only last year – we think it provides a completely different feel to the document. 
New Design for MIPIM Cannes 2020
Old branded design from MIPIM UK 2016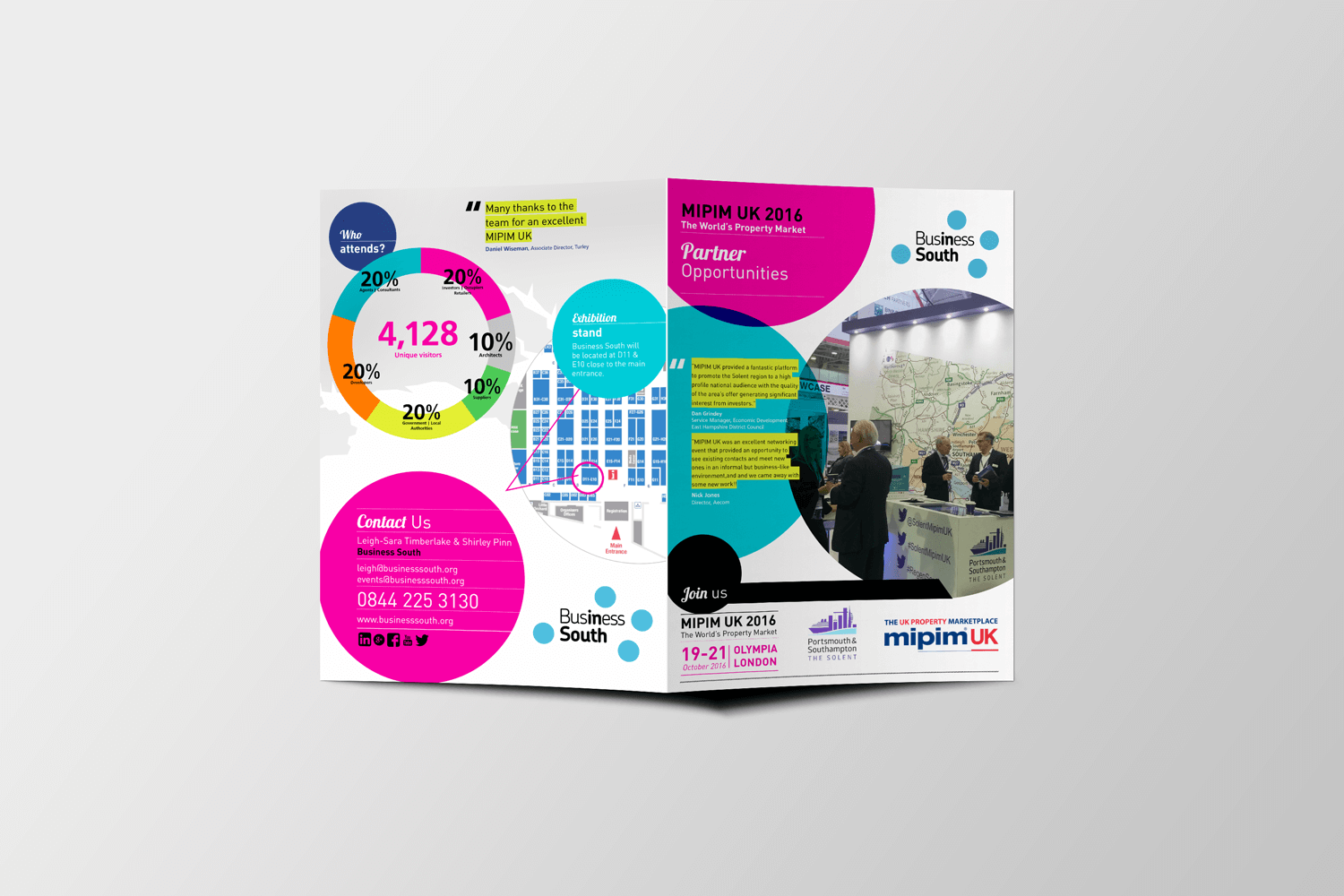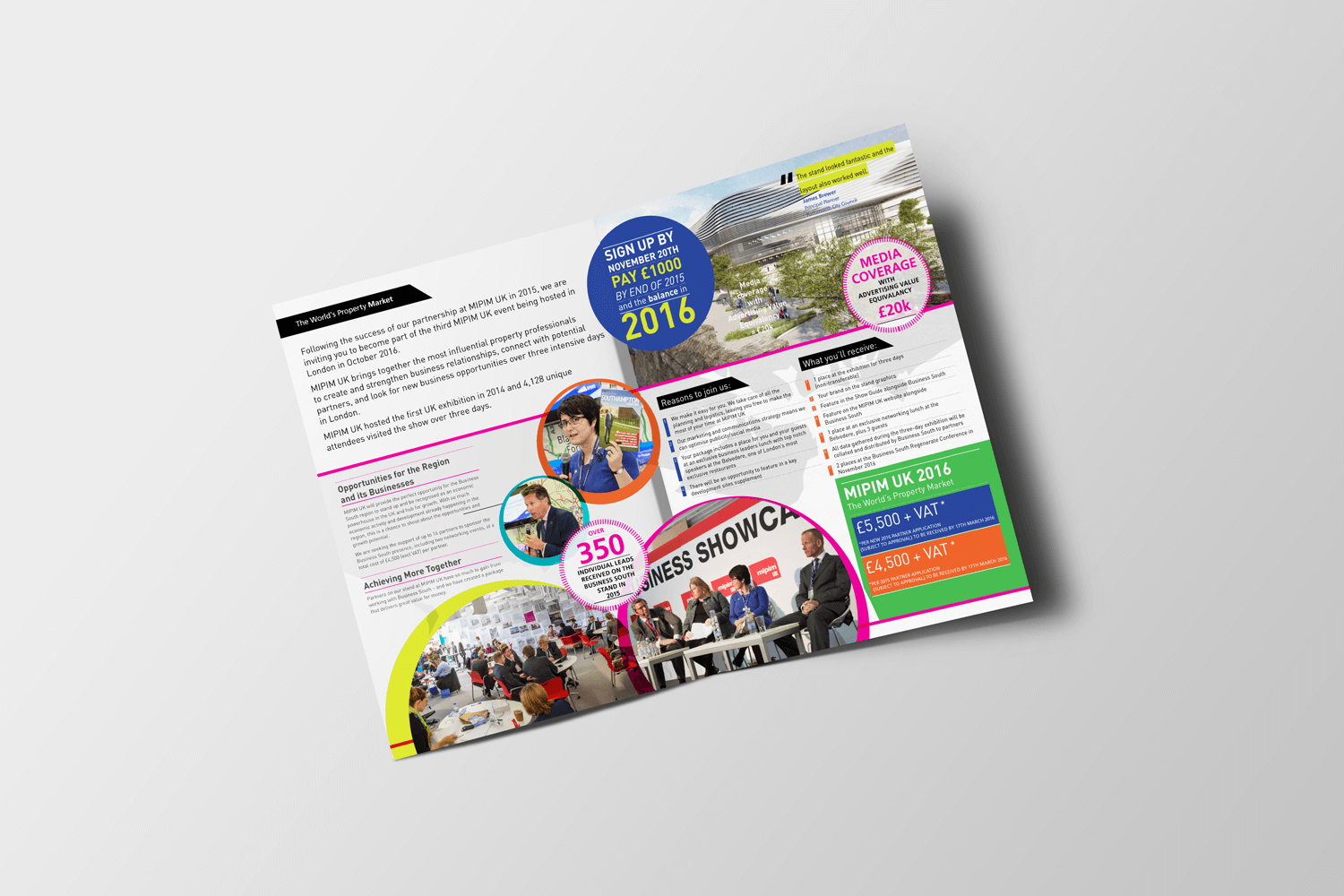 The MIPIM Cannes partner pack will not only be used for print, but also utilised as a digital PDF, to be sent via email to cover all bases and reach as wide an audience as possible. 
About the real estate event 
Established in 1990, MIPIM is an international property event hosted in Cannes, France each March. It includes an exhibition area, networking events, conference sessions and learning and transaction through premium events over a period of 4 days. You can find out more about the event here. 
About Business South 
Business South is an independent and influential organisation. They work as a platform to connect leading employers and to promote the South-Central region as an area that has so much to offer in terms of investment potential, innovation and growth. 
 As a Business South Champion, we've worked with the team for a couple of years, take a look at previous projects we've worked on for the organisation here: