During the festive period, we created a series of adverts for Japan House to promote its gift shop.
Japan House, London has a truly distinctive and striking, minimalist brand, taking true inspiration from Japanese culture. Featuring hero shots of some of its Japanese relics, the adverts are often designed by their own super marketing team, while the Glow studio finalises and prepares artwork ready for print and sending to the relevant publications.
The adverts feature a QR code to take you directly to the online shop if you can't make it down to Kensington High Street to visit. In The Shop on the ground floor guests can learn about Japanese makers and producers while browsing a carefully curated selection of products, or visit The Stand – a takeaway café stand offering Japanese drinks and snacks. Guests can also discuss their next adventure in Japan at the Travel Zone with a member of staff from the Japan National Tourism Organization (JNTO).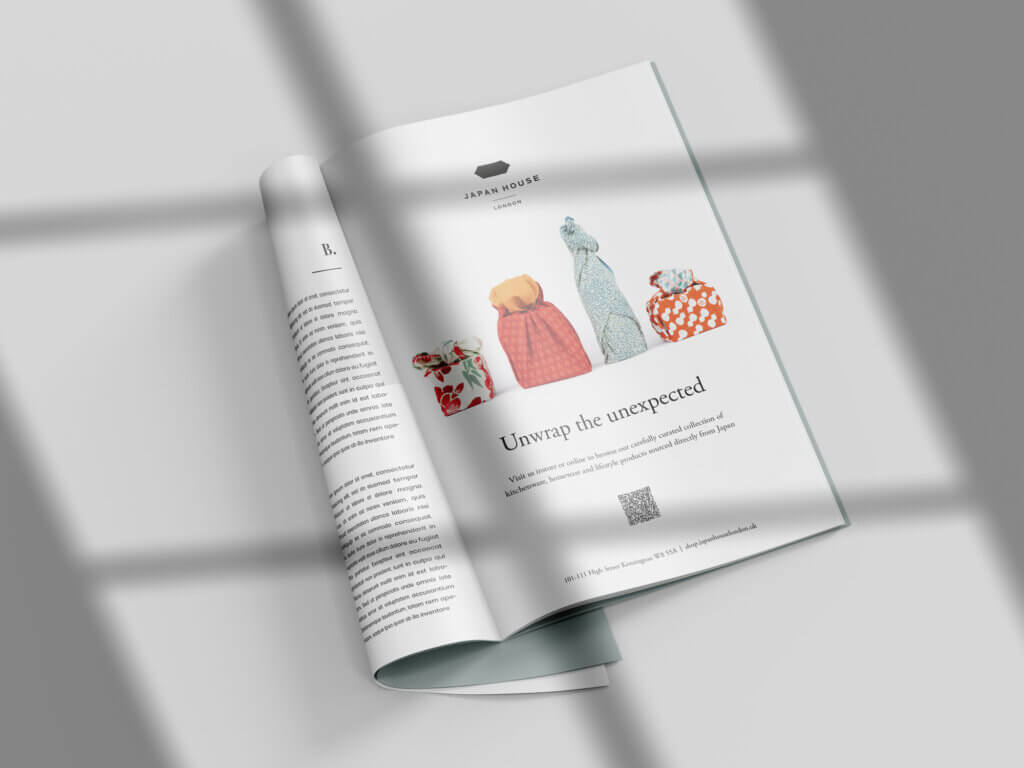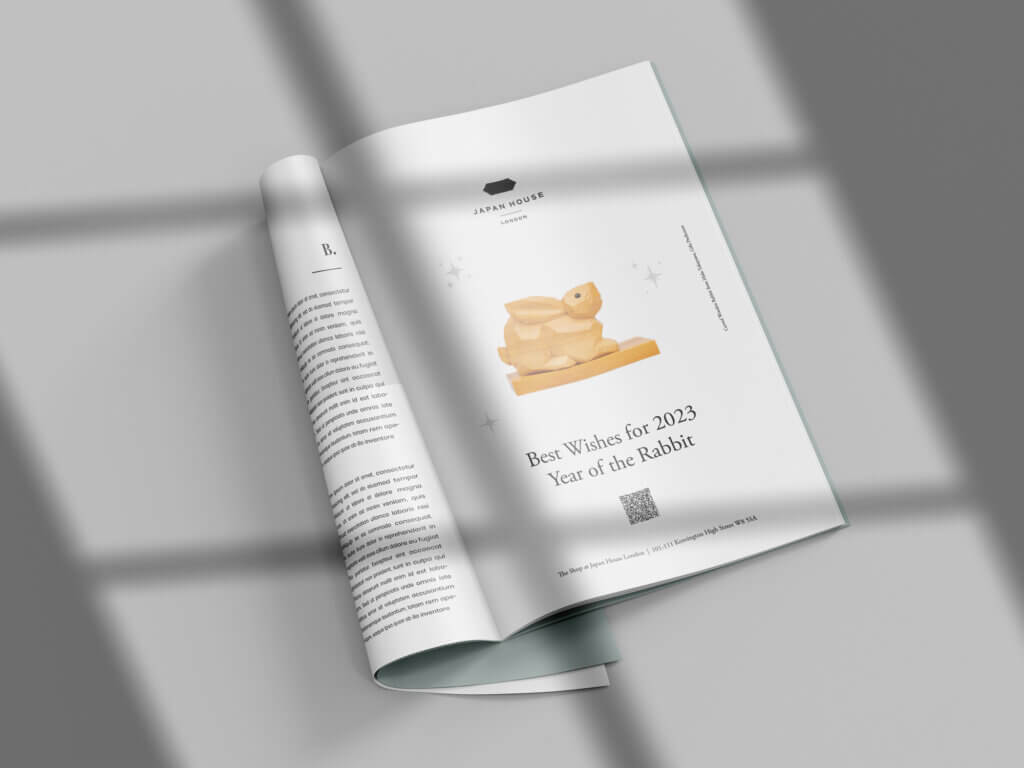 Japan House: the cultural home of Japan in London
Presenting the very best of Japanese art, design, gastronomy, innovation and technology, Japan House London provides an authentic encounter with Japan.
Step into Japan from Kensington High Street. Explore our free events and exhibitions, Michelin-listed restaurant and range of crafts, homeware, and accessories for an authentic encounter with contemporary Japan. Be inspired to learn more in our library and to plan your next visit in our Travel Zone. From craftsmanship and design to innovation and technology, challenge your perceptions of Japan and discover something new at Japan House London.
A diverse programme of events, workshops, and seminars – celebrating Japan's most innovative and creative craftspeople, artists, designers, performers, and other experts – can be enjoyed in The Hall.
Who is Japan House London for?
Japan House London is free and open to everyone. We invite guests of any age or background, and with a wide range of interests to explore, interact with, and immerse themselves in Japan's rich and diverse cultures.
It is a forum for creative and intellectual exchange between Japan and the rest of the world, deepening our appreciation of all that Japan has to offer, and engaging and surprising even the most knowledgeable guests.
By starting conversations around Japanese design, craft, architecture, technology, travel and food and drink, Japan House London offers something for all.