As we continue to move out of lockdown in the UK, we have been working with our long-standing client, Lucketts Group, to design its day trip leaflets for each of its five brands; Lucketts Travel, Coliseum Coaches, Mortons Travel, Solent Coaches and Worthing Coaches.
With holidays and international travel due to be allowed from 17th May, a Day Trip leaflet has been designed for each of the brands, using the existing brand identities and containing details of the variety of day trips on offer across the four summer months of May through to August.
The leaflets are just six-pages and contain a lot of content and information. The client brief was to ensure the designs remain clean and simple, as the information needs to be easily navigated by the reader. Our Glow designers have used the colour palettes from each brand to help make key information easily recognisable, such as colour-coding the different prices for adult, child and senior tickets.
There really is a day trip for everyone, from an outing to see the Frozen Musical, to a day in the Cotswolds.
Thanks to Lucketts earning the 'Good to Go' status, an industry standard from Visit England, which means they can welcome you safely on board for a great day out. The Covid-19 booking guarantee and on-board safety measures enable you to book and travel with complete confidence.
The day trip leaflets follow on from the holiday brochures that Glow designed earlier this year. The larger, more detailed, Lucketts holiday brochures, feature our usual template design and include over 140 UK and European holidays throughout May to October 2021.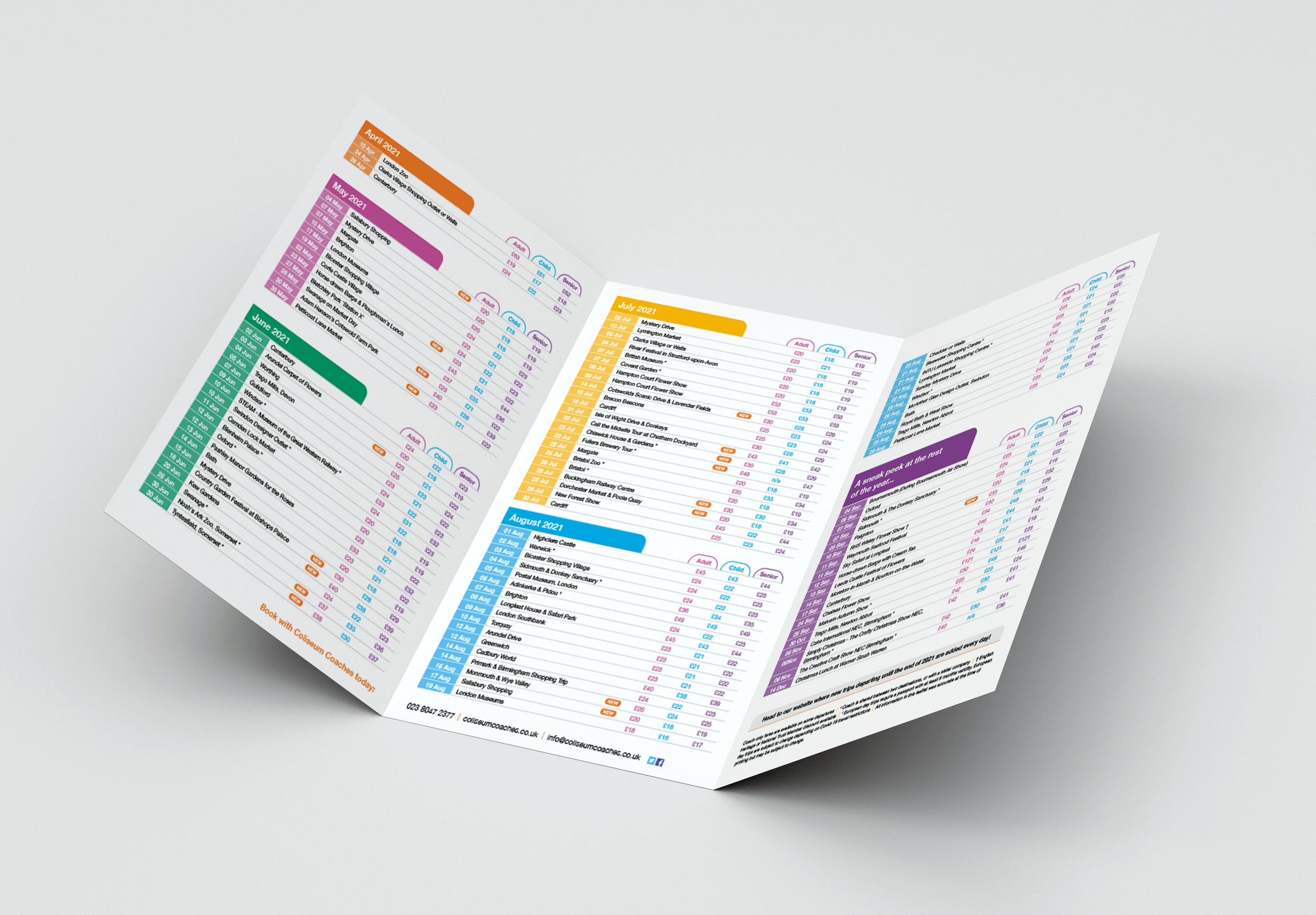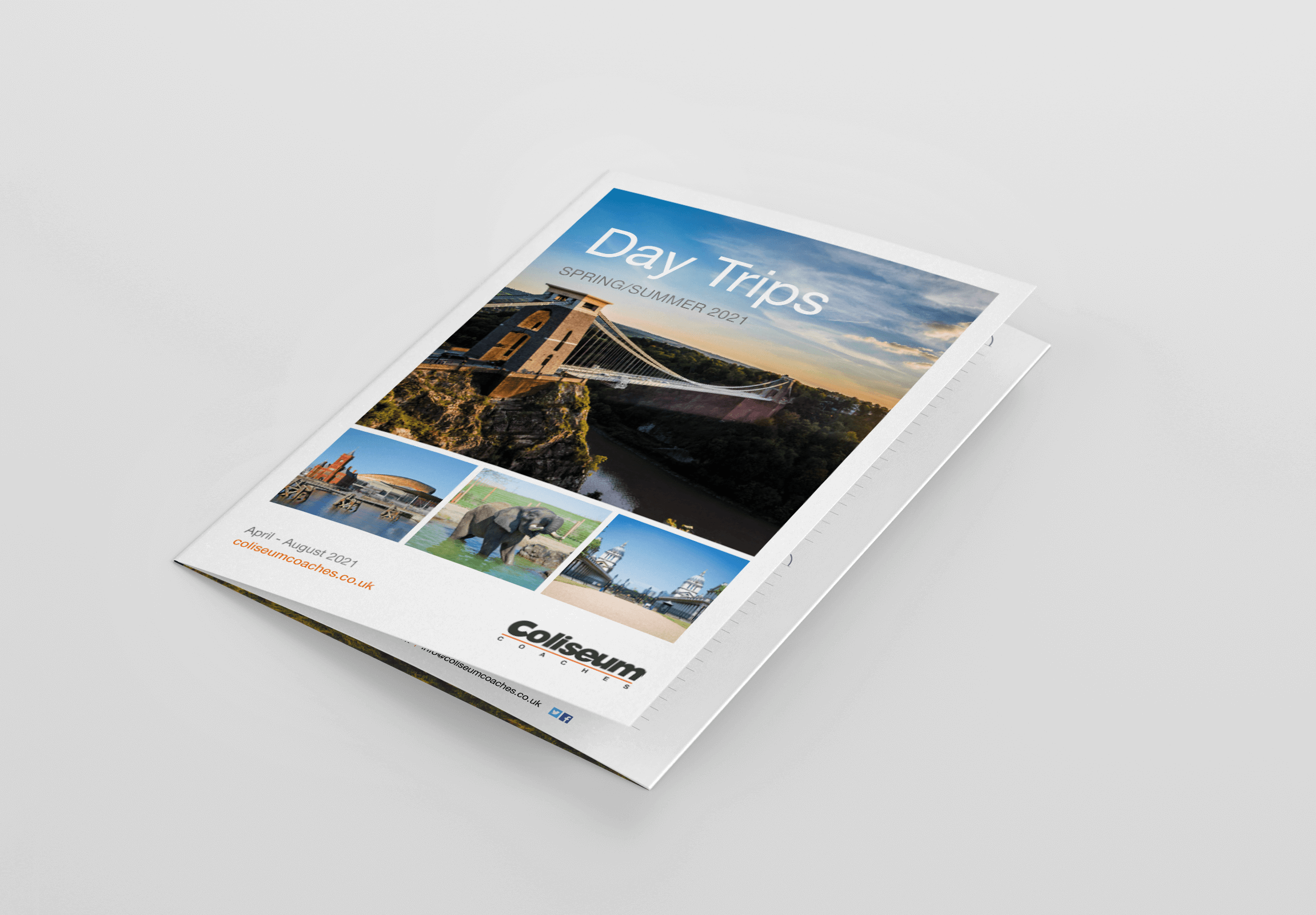 Glow provides a wide range of printed and digital work for Lucketts Travel and all of its sub-brands. From small, yet impactful, adverts, to extensive 120-page holiday brochures.
Lucketts Travel
In March 2020, The National Express Group completed the purchase of Lucketts Group.
As well as operating scheduled services on behalf of National Express the family-owned business provides private hire, chartered holiday and day trip services to tens of thousands of customers every year. The Lucketts Group, which includes Lucketts Travel, Coliseum Coaches, Mortons Travel, Solent Coaches and Worthing Coaches, is the largest coach operator on the South Coast employing 350 people and operating a fleet of 160 coaches and buses.
The acquisition provides The National Express Group with a platform for further growth in the private hire, coach tours and corporate shuttle markets, as well as strengthening its network operations in southern England.