We're so excited to share with you the new high-end logo and brand styling we recently created for luxurious bakes business, 'Pretty Yummy Things'.
'Pretty Yummy Things' is a boutique bakery offering delicious sweet treats, including beautifully hand-iced biscuits and cupcakes, melt-in-your mouth macarons and baked doughnuts.
Glow was approached by the team at PYT with a brief to design a sophisticated, icon-based logo and feminine inspired brand for its new business venture. We opted for an ornate typeface (font), to reflect the decorative and detailed aesthetic of the baked goodies. Selecting a soft, but legible shade of grey for the colour of the type to give an approachable feel to the brand.
During a virtual meeting prior to starting the project, PYT had suggested the concept of using a cloche somewhere within the design (this is a clear glass dome you store/serve cakes, etc in). We adored this idea for the logo icon and so experimented with various different styles and design elements to be used within the cloche. After sharing these ideas with the client, it was a unanimous decision that a floral element looked most fitting for the brand. Using a delicate flower within the cloche alluded to the artistry of the products, whilst encompassing the luxurious and sophisticated aesthetic PYT was striving for. This floral embellishment was also ideal, as it didn't pinpoint one specific bakery product.
As we all know a brand is so much more than just a logo. We selected a dusty pink as the main brand colour to convey a sense of elegance, sophistication and femininity. We also then created a secondary colour palette, consisting of soft, pastel shades, these being pale blue, duck egg, delicate yellow and a soft grey. This palette helps to create an inviting brand presence, whilst perfectly complimenting the primary colours.
Within our brand presentation to PYT, we demonstrated how the logo/branding could be used across stationery designs, using a minimalist styling and incorporating the floral element. This works as a stand-alone design embellishment, which helps to build on the brand identity. We also illustrated how the brand could be used across social media platforms, to ensure consistency throughout all mediums.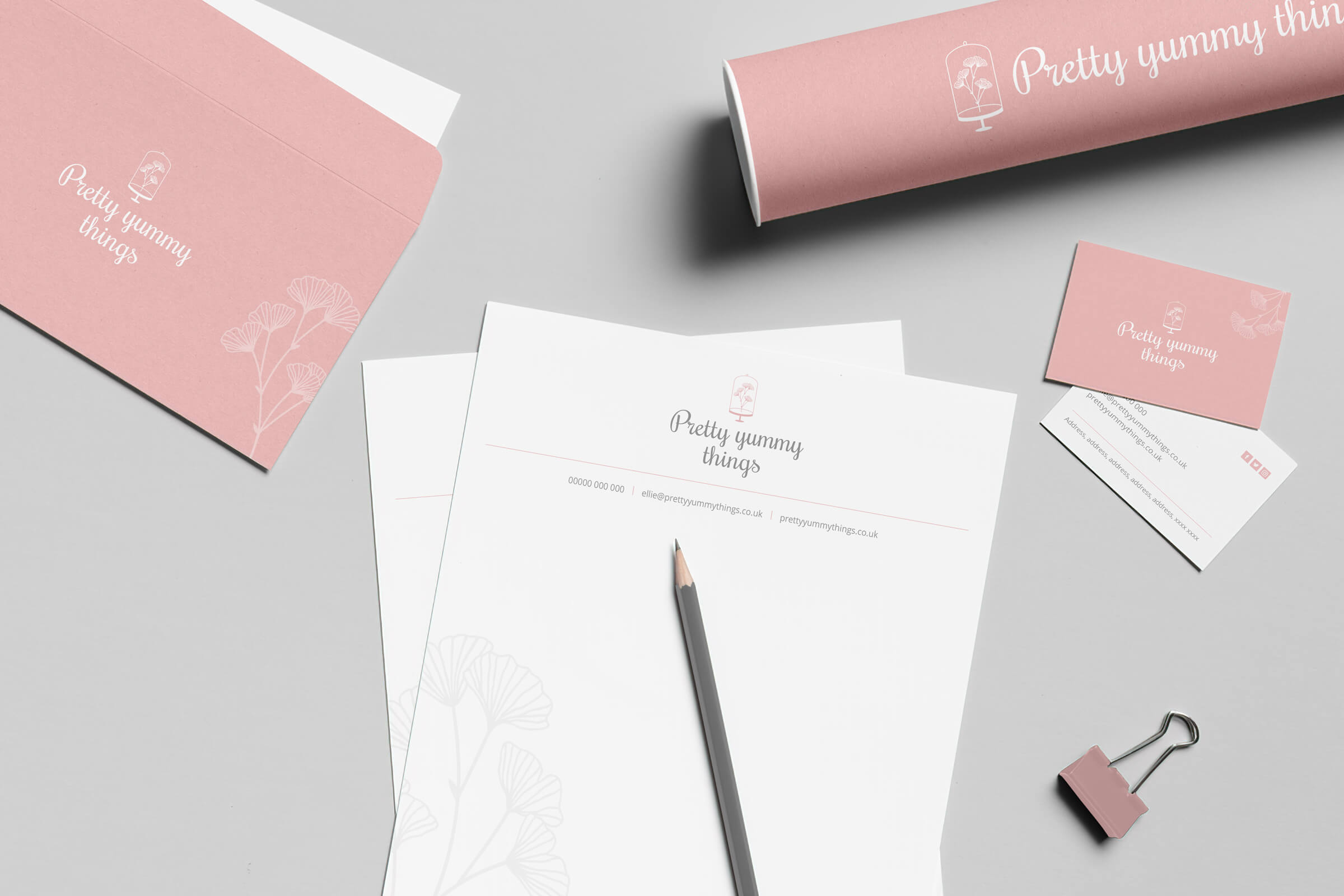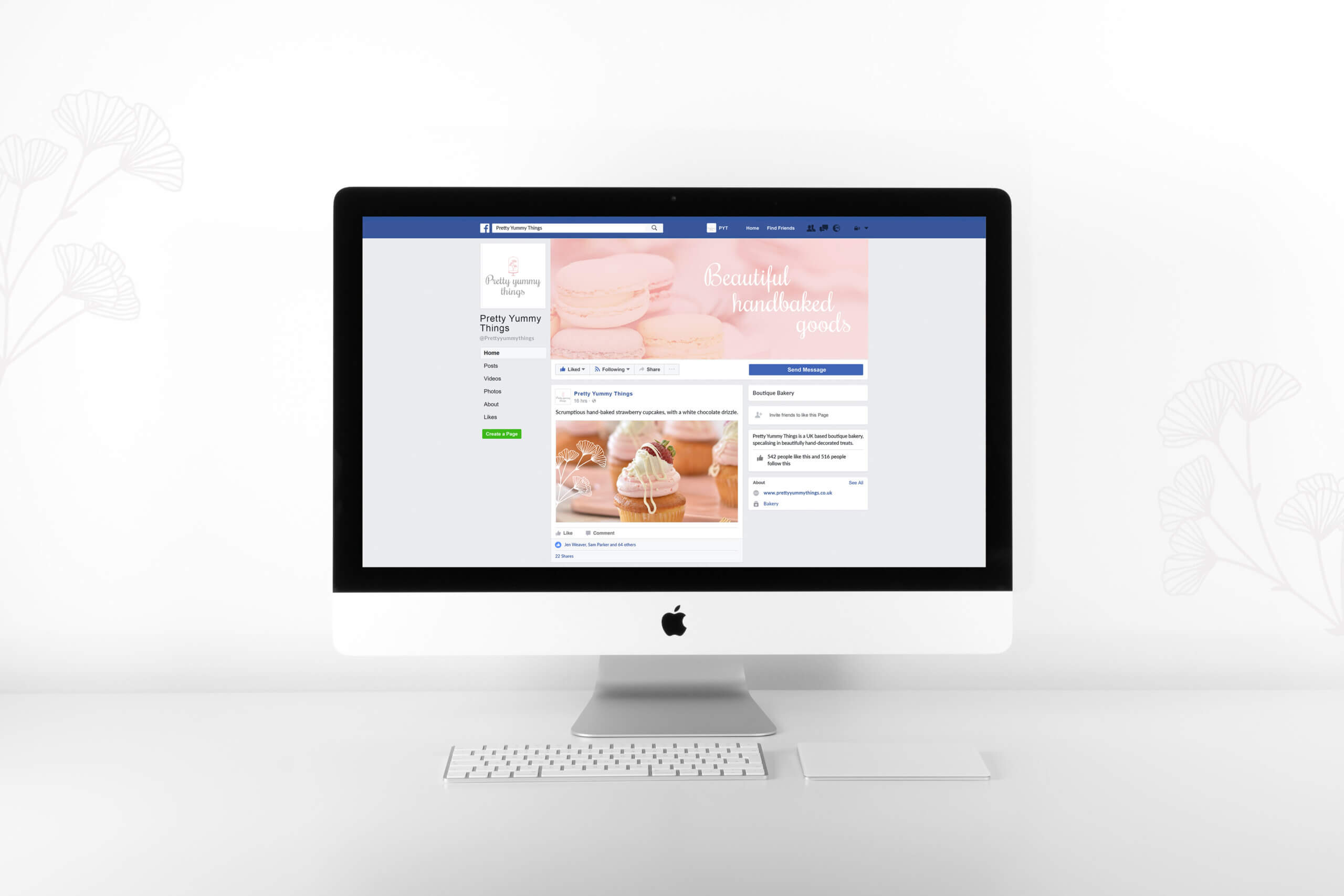 Check out Pretty Yummy Things' exquisite creations on its Instagram page (Website coming soon!) – https://www.instagram.com/prettyyummythingsltd/
Are you in need of a new brand or brand refresh, get in touch!