Earlier this year, we completed work on the PHA Homes 2021 annual report. Every year since 2011, we've created two initial concept designs, one of which we then develop to produce a striking and on brand printed document.  
The purpose of the annual report is to clearly communicate what the association has been working on over the previous year, as well as highlighting its future plans. Our remit is to transform the content originally sent over in a Word document and design something that is informative, creative and that articulates the brand personality of PHA Homes. 
This year we opted for a completely different approach, combining PHAs logo device, imagery, and their vibrant colour palette, we created a bold and striking document through beautiful use of colour, imagery, and typography. Whilst ensuring the content was strong yet friendly, easy to digest and visually interesting.  
Through a clever fusion of brand colours and their logo device, we created dynamic, visually appealing and playful areas for imagery and text. Creating the ideal balance between the various elements, helped to maintaining a visually appealing, approachable aesthetic for the report.  
Having previously printed the report on uncoated stock and loving the finish and feel of the result, we again opted for this choice, knowing it would result in the finished document being an enjoyable piece to pick up and read.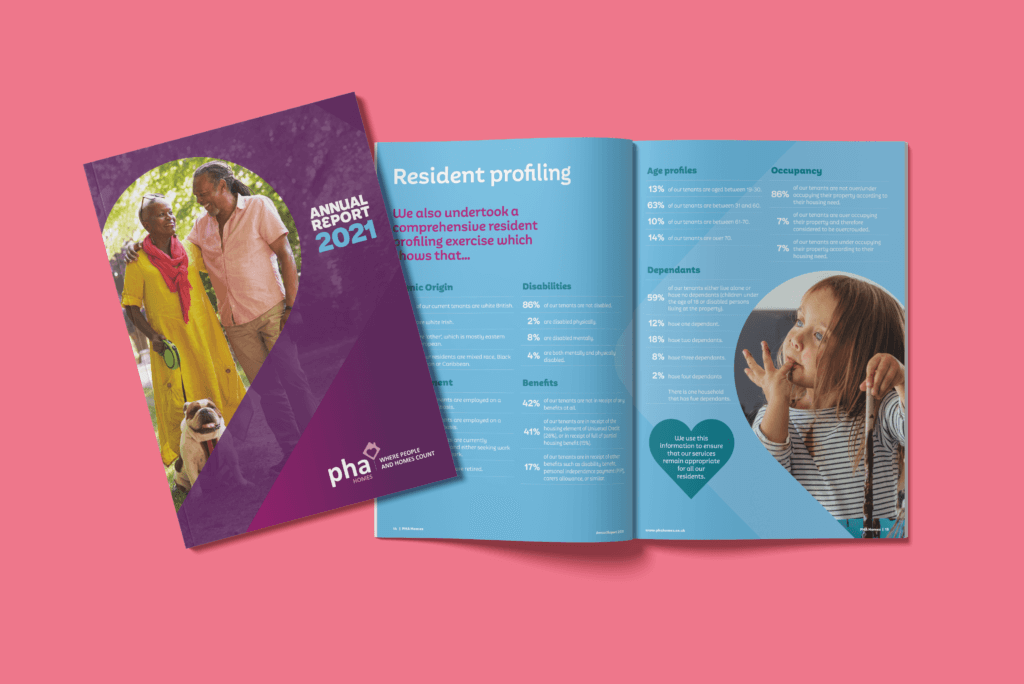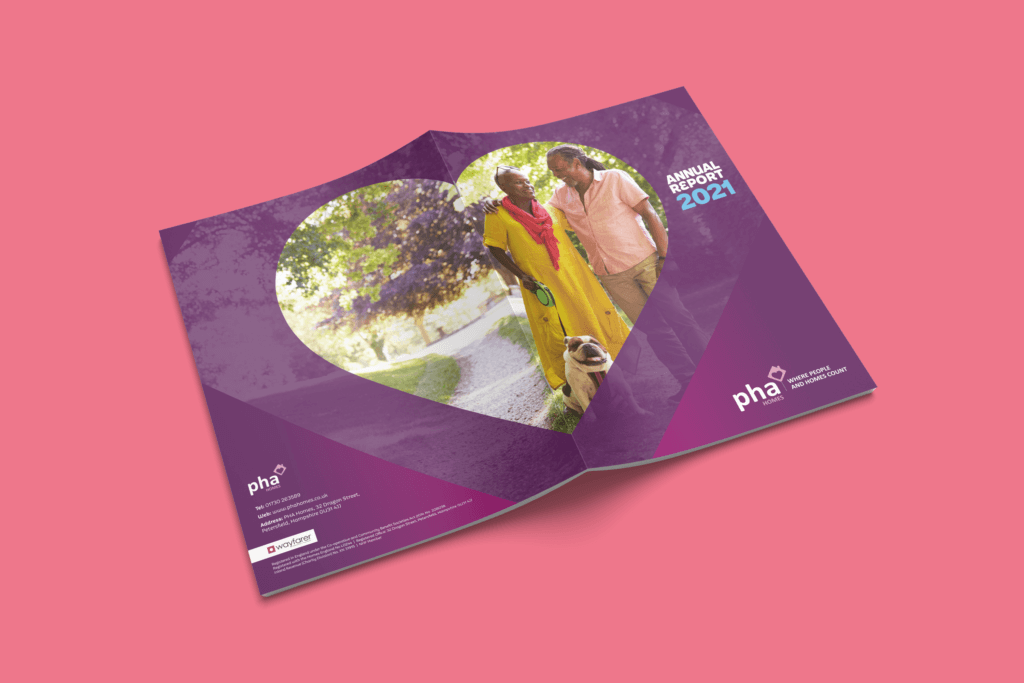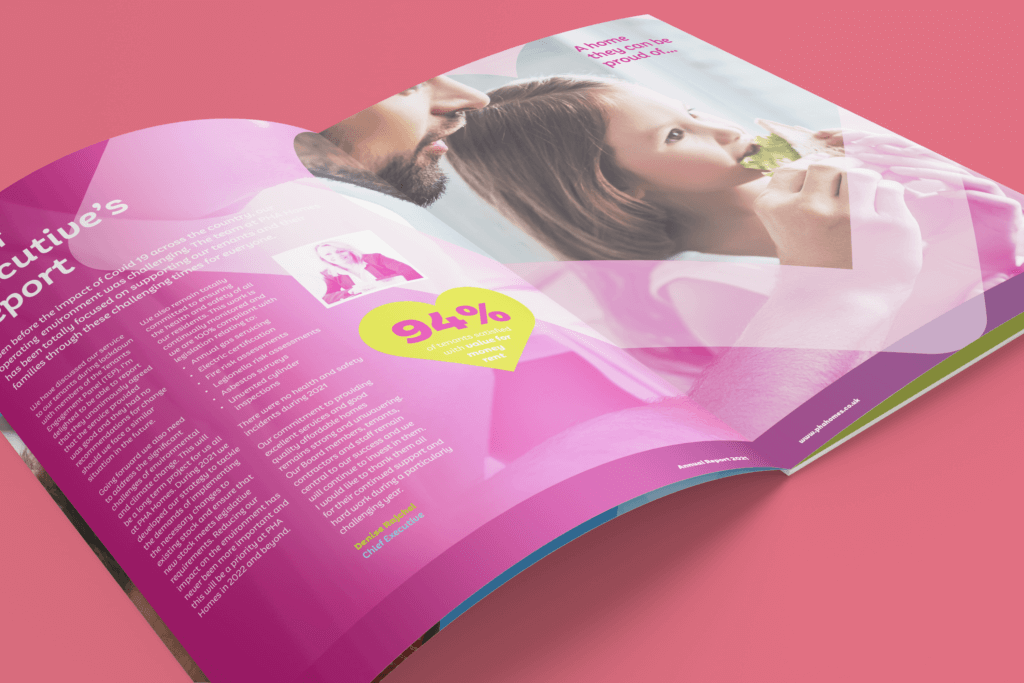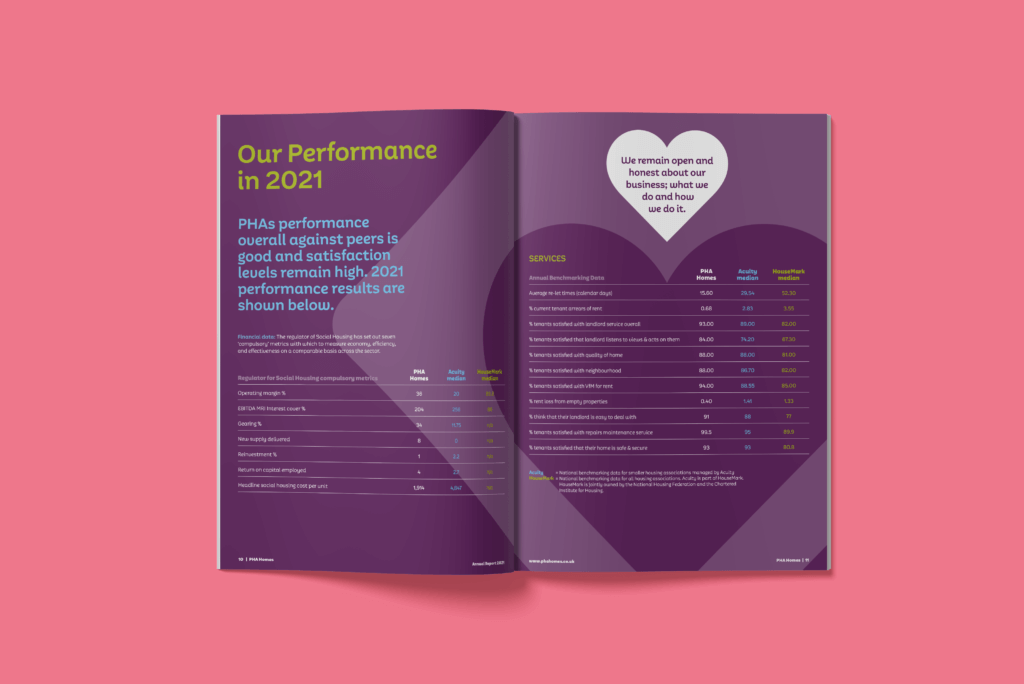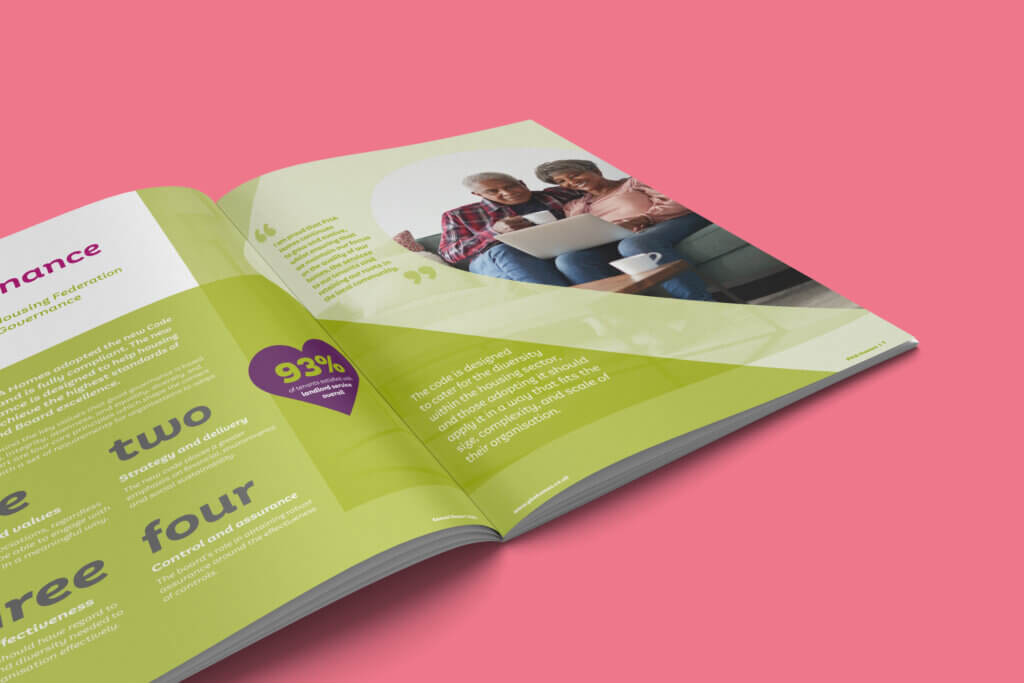 ---
The client
PHA Homes is an independent, charitable housing association providing high quality homes and management services in East Hampshire. 
What we did
Since 2011, each year we have created a standout annual report design for PHA Homes. We have also been vital in helping the association to flourish through an exciting rebrand back in 2016. Followed by developing a suite of marketing materials, stationery, handbooks and creating a new website. We continue to work on exciting creative projects each year.