One of our wonderful client's; Q Factoiral, exhibited at the Hampshire Business Expo at the Ageas Bowl on the 19th of October.
Q Factorial helps SMEs and start-ups gain and retain certifications and accreditations. As both lovers of process we jointly began planning for this event back in June! A close and super friendly team, Q Factorial was keen for the brand personality to shine in the exhibition materials – and boy did they deliver!
The Q Factorial branding is bright and eye-catching – with the playful messaging and fun team dynamic – and it really helps to make the technical experience of accreditations a joy.
We designed a series of flyers, electronic business tap cards, t-shirts and the exhibition stand. We used fun icons and speech bubbles to draw attention to the key messaging (which they created themselves) which prefectly reflects the strong brand.
Glow popped down the show at the Ageas Bowl to see how the team were getting on and see all the materials in situ.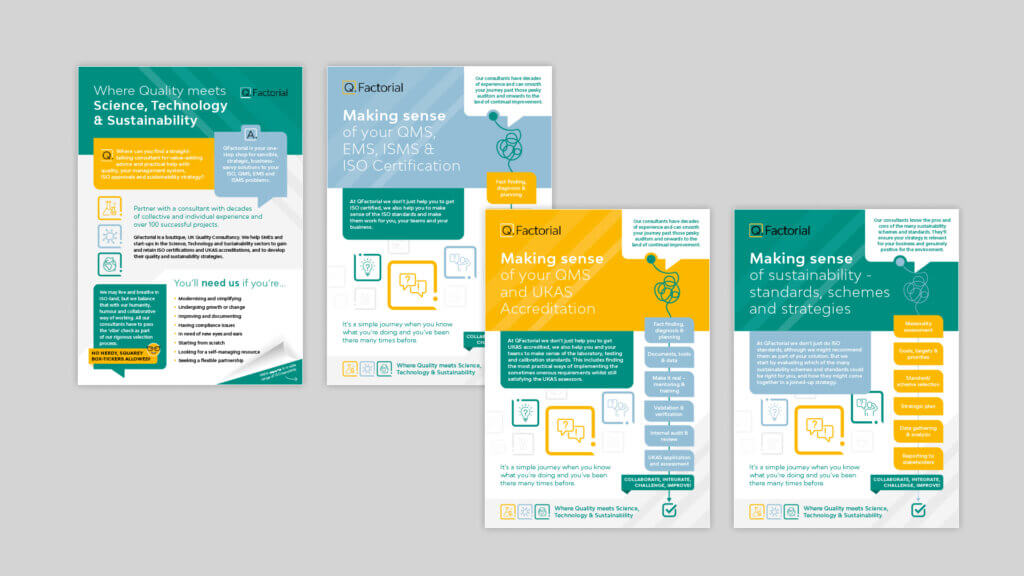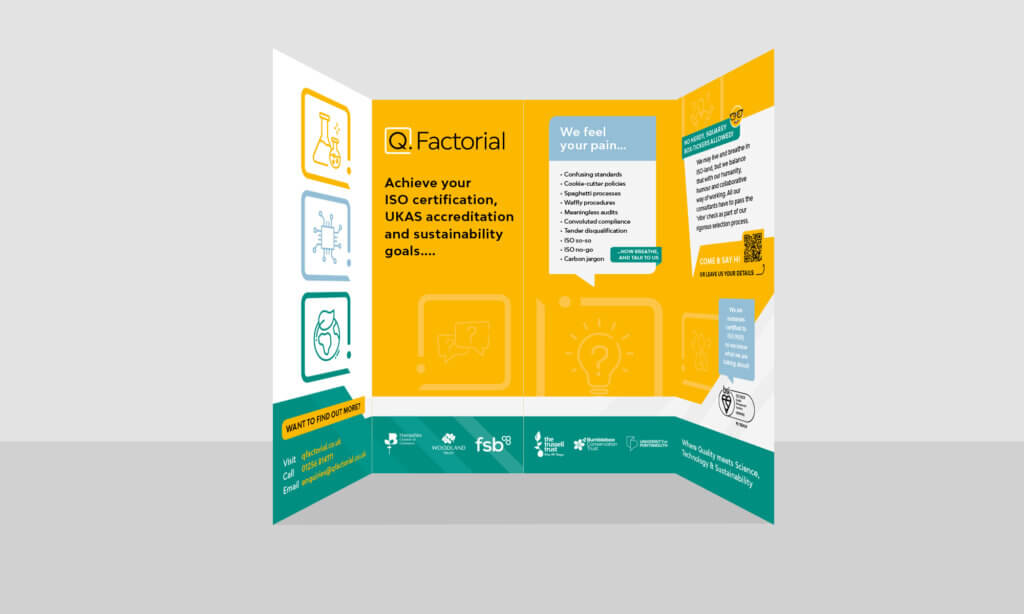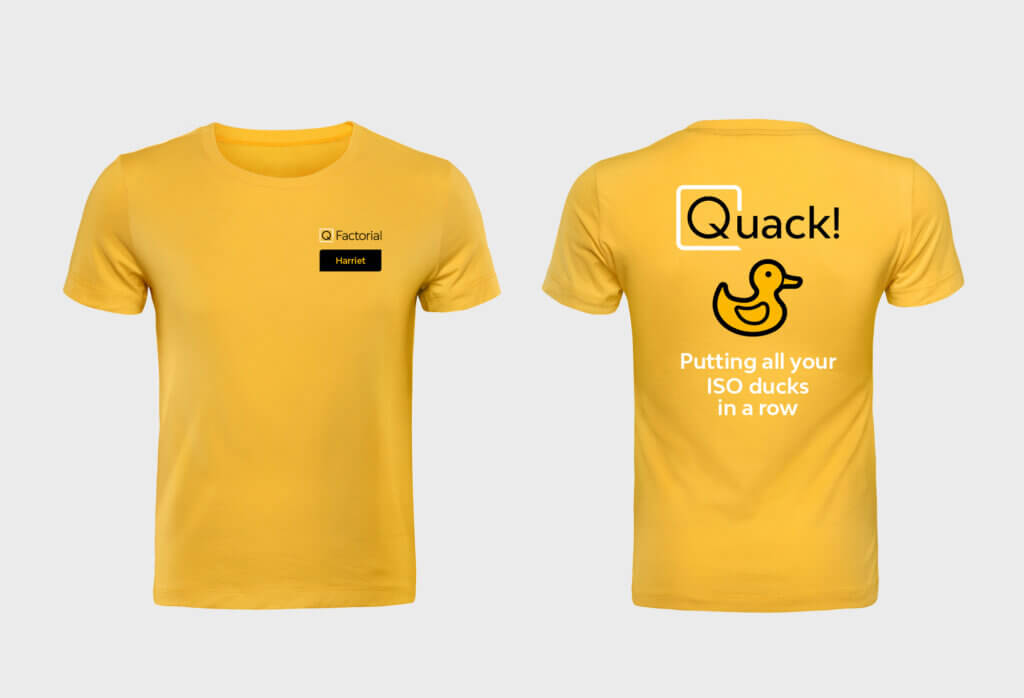 About Q! Factorial
QFactorial is a boutique, ISO 9001 certified, UK Quality Consultancy. It helps SMEs and start-ups in the Science, Technology and Sustainability sectors to gain and retain their ISO certifications, UKAS accreditations and develop their sustainability strategies.
Hampshire Business Expo
Held 19th October 2023
The Hampshire Business Show is the region's largest and most effective B2B networking platform which attracts small, medium and large enterprises to connect, do business and collaborate.
Why exhibit?
Meet Potential Customers
Raise Brand Awareness
Lead Generation
Build Your Database
New Ideas & Opportunities