In the studio this week, PHA Homes has been preparing for an office move and requested Glow to help update its stationery. In addition, it was the perfect opportunity to refresh the imagery on the PHA Homes calling cards.
It's surprising how much needs updating when you're moving offices, and PHA Homes has taken a good approach, preparing weeks before the move, rather than a mad panic after.
Glow created the PHA Homes brand back in 2016, after a name change (formerly known as Petersfield Housing Association). The company wanted something bright, bold and approachable. Being a housing association, the brand needed to appear friendly and warm to its audience. The stationery reflected the bright colour palette and use of playful imagery.
When visiting homes, PHA employees carry with them a calling card to leave behind, should the resident not be available. The cards provide the important information about who attended, at what time, why they came and how they should contact them in return.
Glow paired colloquial communication phrases such as 'We swung by' and 'Give us a buzz' with fun photography. For these, a trapeze artist and a bee were suitable. The intention? To make the resident smile and encourage them to get in contact. It's a personal touch, rather than leaving behind a scrap piece of paper, or a voicemail. It's also great for brand awareness.
Along with the calling cards, Glow also updated the address and email address on the business cards, letter head and compliment slips.
Glow has been working with PHA Homes (formerly Petersfield Housing Association), for over 10 years. And during this period, we have produced copious annual reports, a re-brand, a new website and the design of many promotion and communication pieces.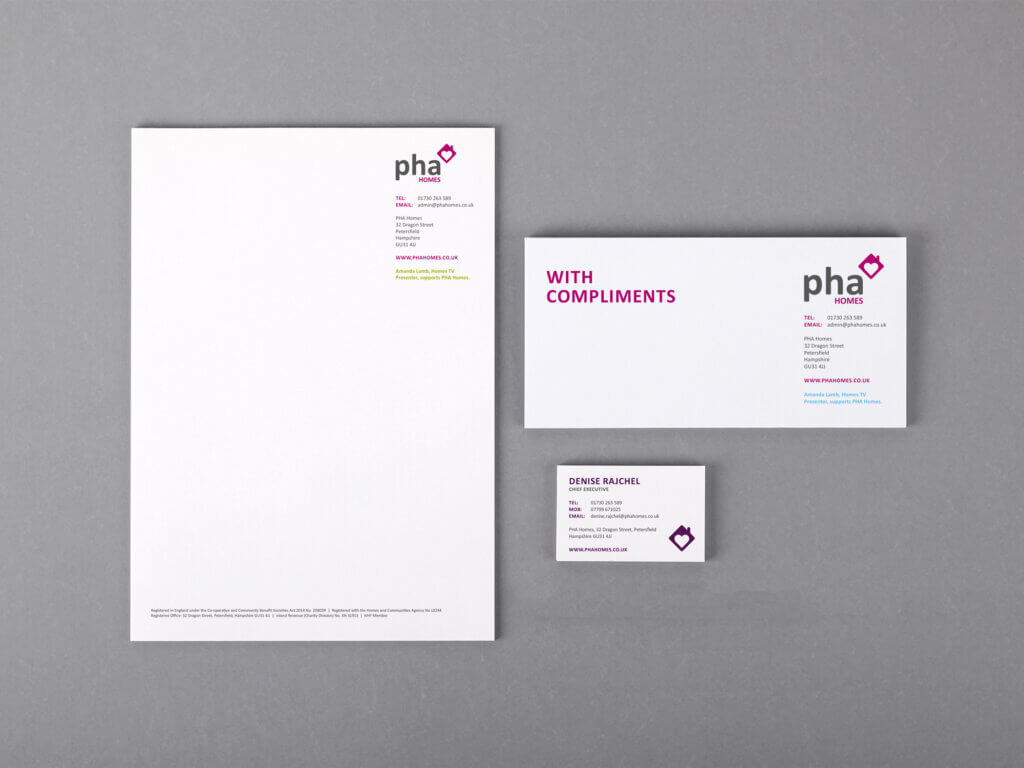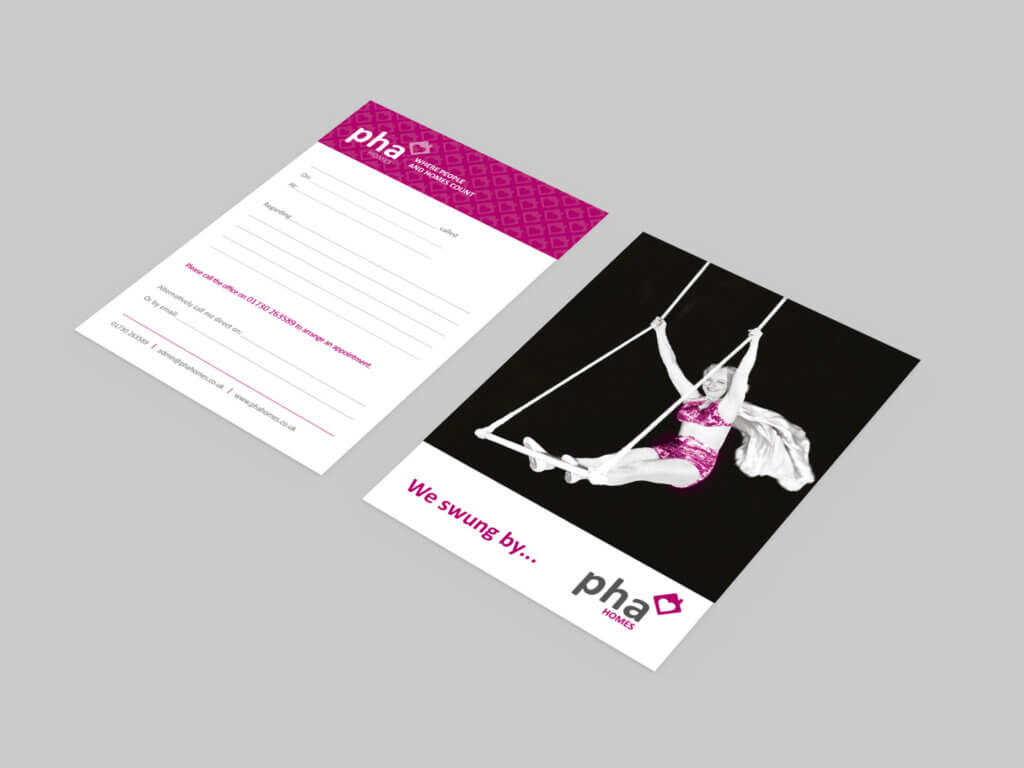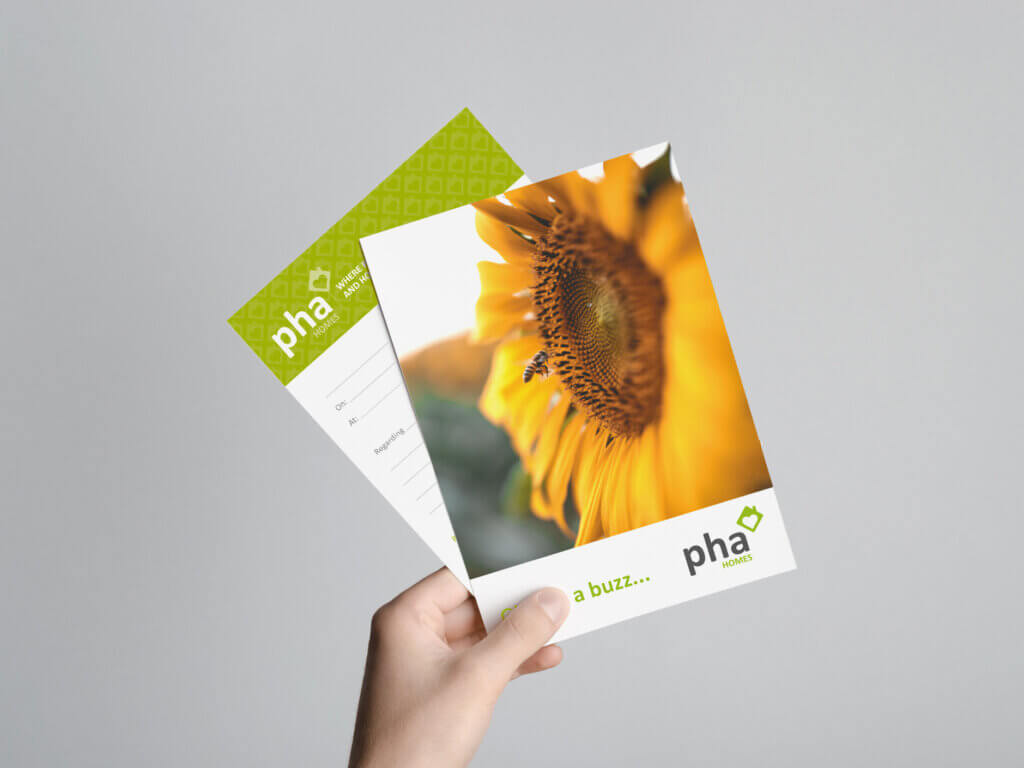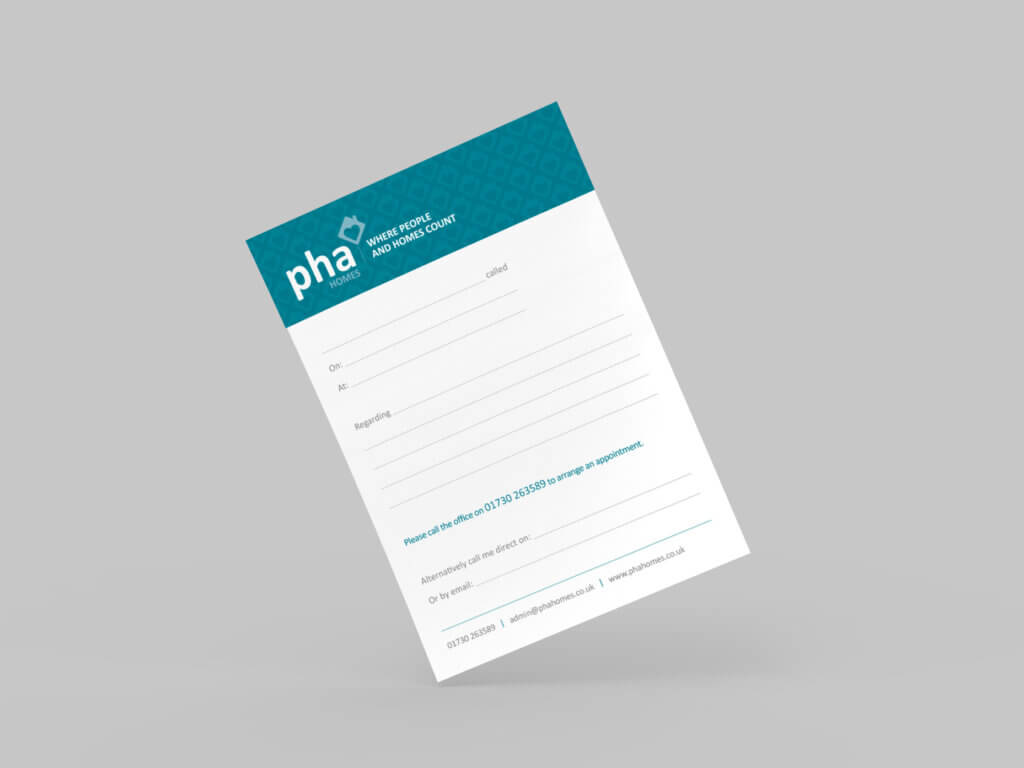 About PHA Homes
PHA Homes is an independent, charitable housing association providing high quality homes and management services in East Hampshire.
PHA Homes is one of approximately 2,000 housing associations that work in the UK. It provides affordable homes for people to rent or buy. The residents come to PHA Homes through the local authority register.
PHA Homes is a charitable housing association and is governed by a Board whose members serve on a non-paid basis. It receives some government funding towards social housing and is regulated by the Homes and Communities Agency.