We've been supporting Business South in updating its promotional pack for the rescheduled global trade show, MIPIM, and creating a logo for Business South's new Lifestyle & Culture Action Group.
Business South at MIPIM 2021
Business South was scheduled to attend the annual international property event, MIPIM, earlier this year. But, as with most events, this has been postponed and a new date has been confirmed for 7th – 10th June 2021.
The Glow-designed Partner Pack is a four-page digital document providing details of the event and outlining the different partnership opportunities on offer with Business South. Featuring infographics, the promotional pack displays key information in a clear and attractive manner.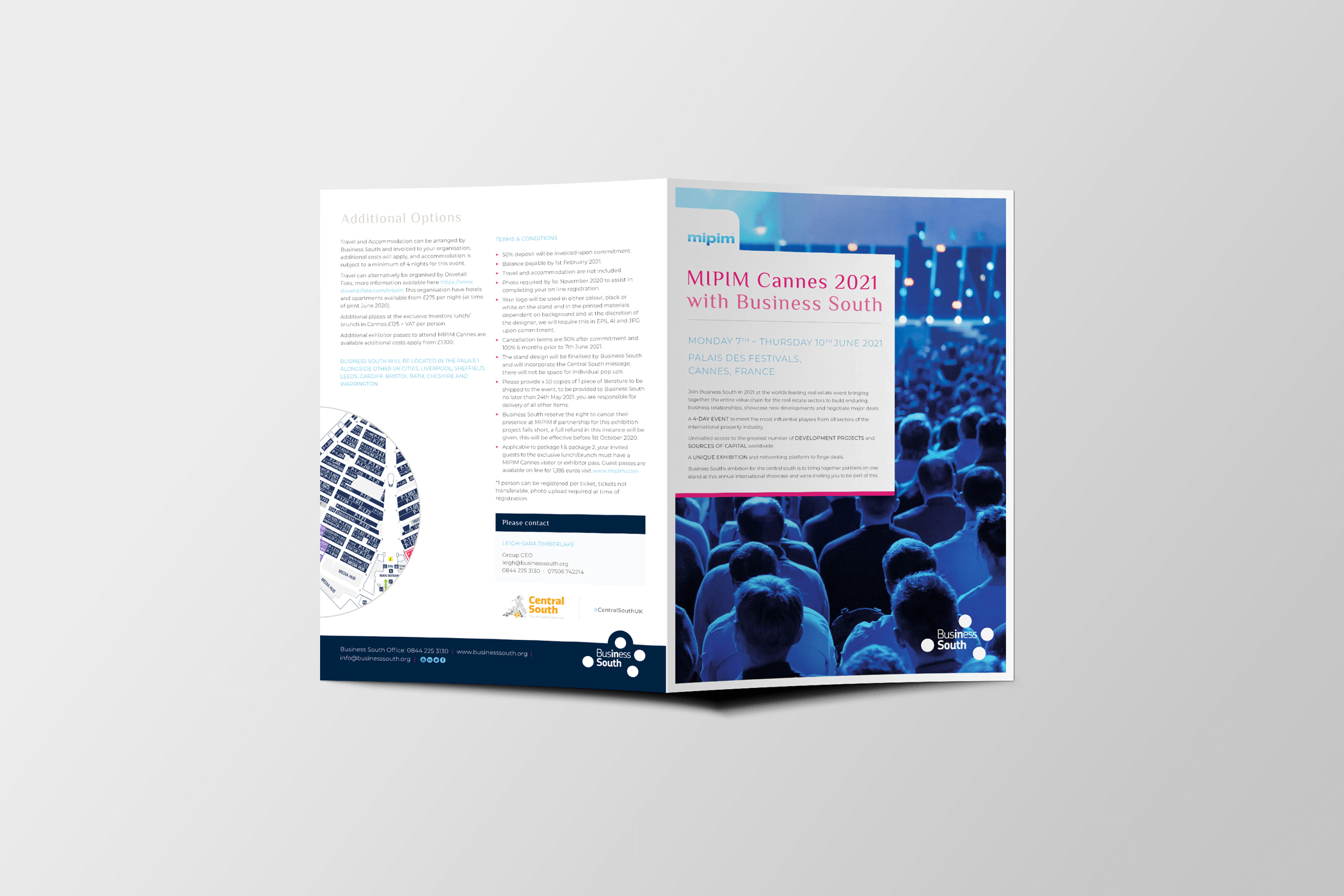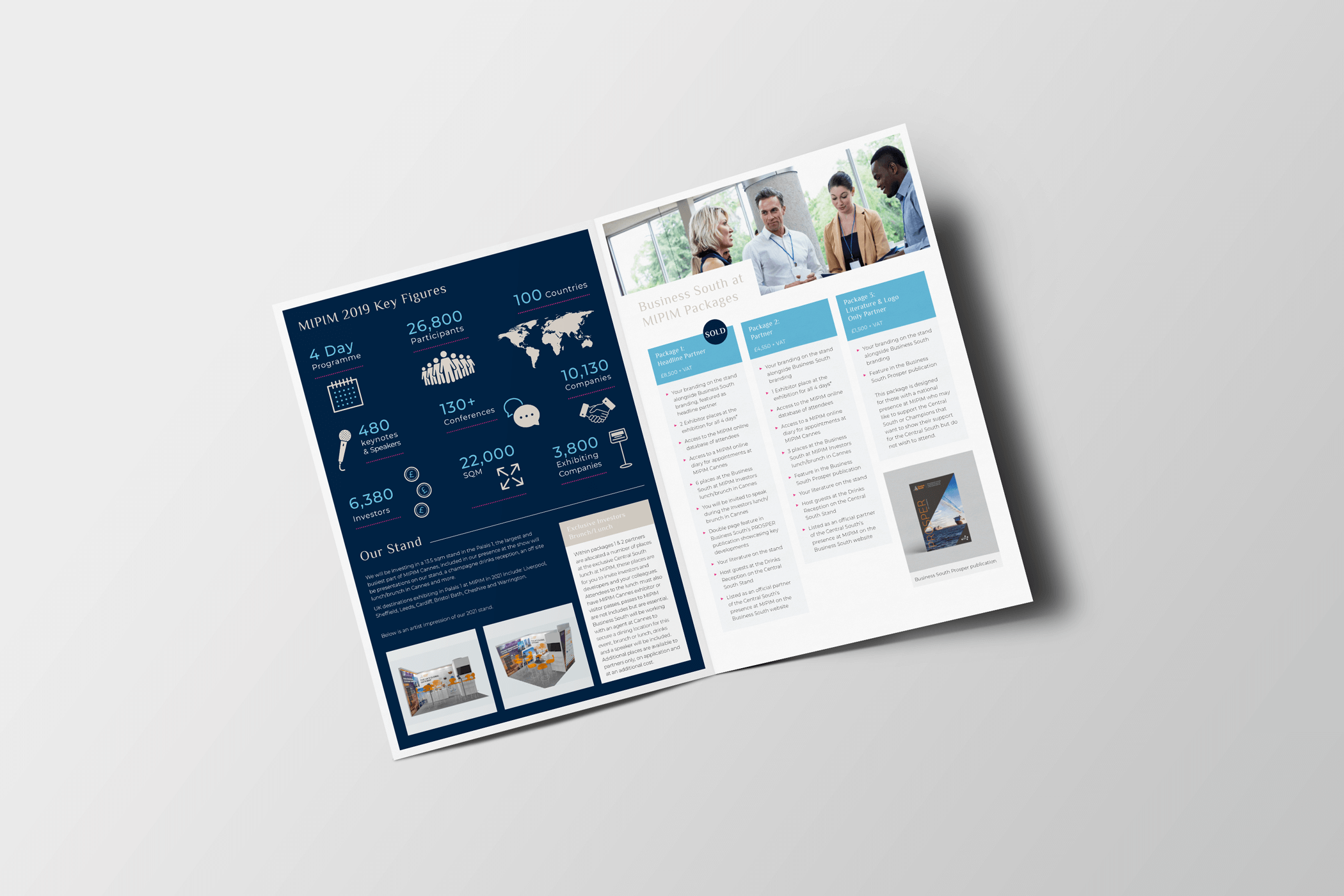 Lifestyle and Culture Action Group
Business South's business-led, sector-specific Action Groups unite business leaders and push for new opportunities through collaboration, demonstrating best practice and thought leadership.
A new Action Group has been created, Lifestyle and Culture South', (chaired by our very own MD, Lisa Lavis) comprising of Business South Champions working in, or affiliated with, the lifestyle and culture sector.
Glow was asked to create a new logo for the Action Group, which was designed to tie in with the existing brand identities for the other Business South Action Groups.
Lifestyle and Culture South
Lifestyle and Culture South promotes and connects the economy through the promotion and engagement of luxury brands. The Central South region covers some of the most affluent areas in the country and the opportunity for businesses to grow is greater here. By sharing best practices, challenges and opportunities, we hope to attract and inspire more brands with an interest or association in luxury to get involved.
The group discuss opportunities, exciting plans within the Central South region, and oversee the agreed delivery programme.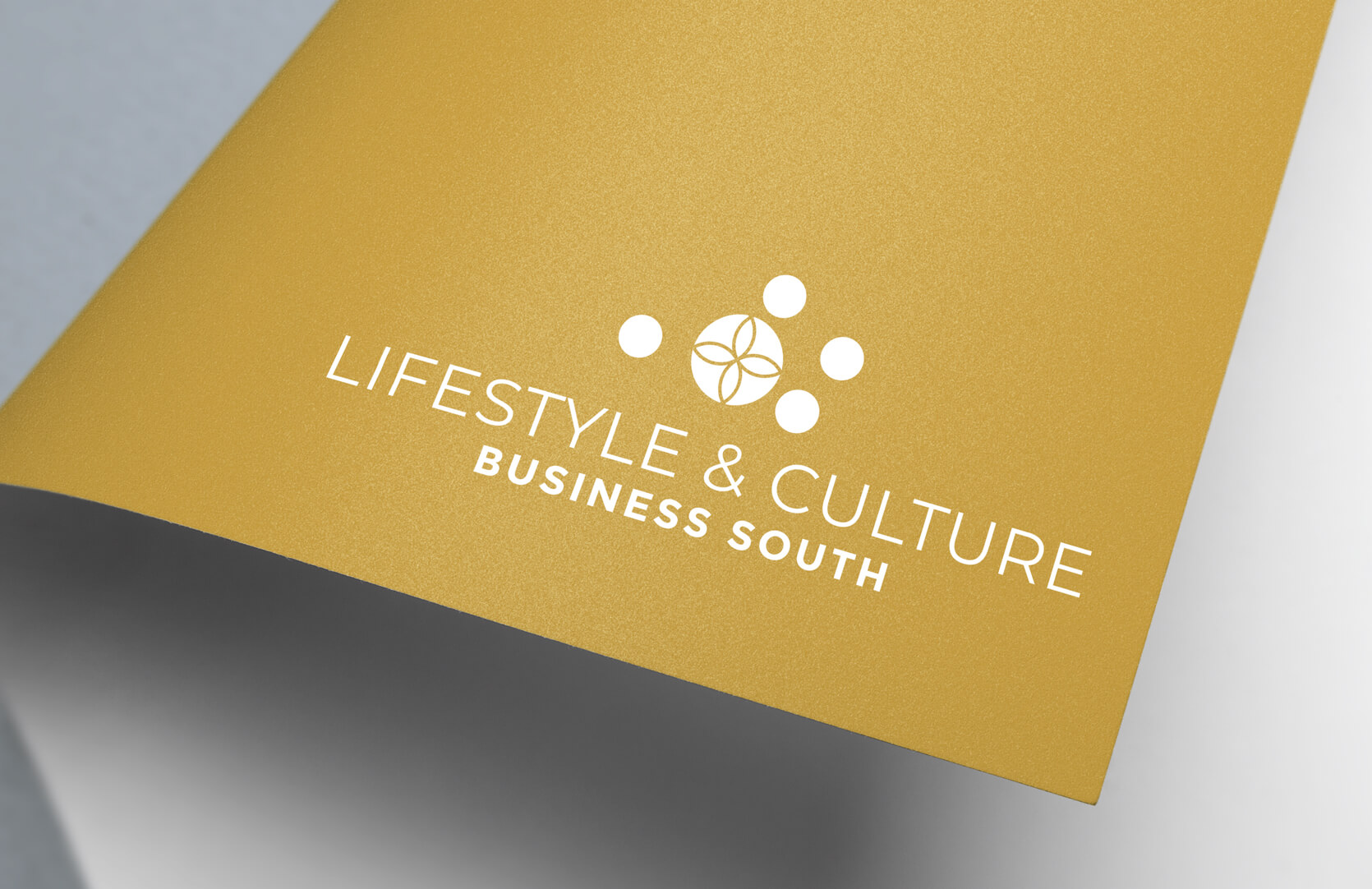 About Business South
Business South is an independent and influential organisation. It works as a platform to connect leading employers and to promote the South-Central region as an area that has so much to offer in terms of investment potential, innovation and growth.
About MIPIM
Established in 1990, MIPIM is an international property event hosted in Cannes, France. It includes an exhibition area, networking events, conference sessions and learning and transaction through premium events over a period of 4 days. It is represented by 100 countries and over 26,000 participants.
Business South's stand will be in the Palais 1, the largest and busiest part of MIPIM Cannes, and included will be presentations, a champagne drinks reception, an off-site lunch/brunch in Cannes and more.
UK destinations exhibiting in Palais 1 at MIPIM in 2021 include: Liverpool, Sheffield, Leeds, Cardiff, Bristol, Bath, Cheshire and Warrington.