Wow, what a week! We have been busy finalising and launching the new and significantly improved website for Chilworth Construction Management. It ticks all the boxes to create a great B2B online presence. It's smart, intuitive, packed with solid, useful content and looks brilliant too.
Our brief was to articulate CCM's unique proposition within the construction management market, through intelligent and engaging copy – and equally as important – to make sure it had a showstopper design. Both from a UX (user experience) and UI (user interface) point of view.
The website project tapped into all of Glow's services; spanning wire framing, conceptual and developed design, web build, copywriting and creative strategy… it was a full Glow & CCM effort spanning 12 months.
Chilworth Construction Management is owned and operated by its Directors, who have extensive construction experience. The team like to push the boundaries of the norm and are passionate about changing the direction of the construction industry for the better. From its vision to become the first carbon neutral construction management company to its refreshing alternative approach to delivering projects.
We love working with savvy B2B construction teams and Chilworth fit this mould perfectly. Perhaps it's the aligned values and structured approach, the questioning minds and tenacious work ethics which make our design & digital projects shine. And it's not just our bias, the CCM Directors were full of praise on the website launch too:
'It's taken a lot of hard work by all of us and is a credit to your team for making it look so fabulous'.  
'The website looks brilliant'.
'Clearly a huge amount of effort has gone into the website, and it shows. I particularly like the subtle thread of humour that runs through the site, anything that brings a smile to the reader is a good thing'.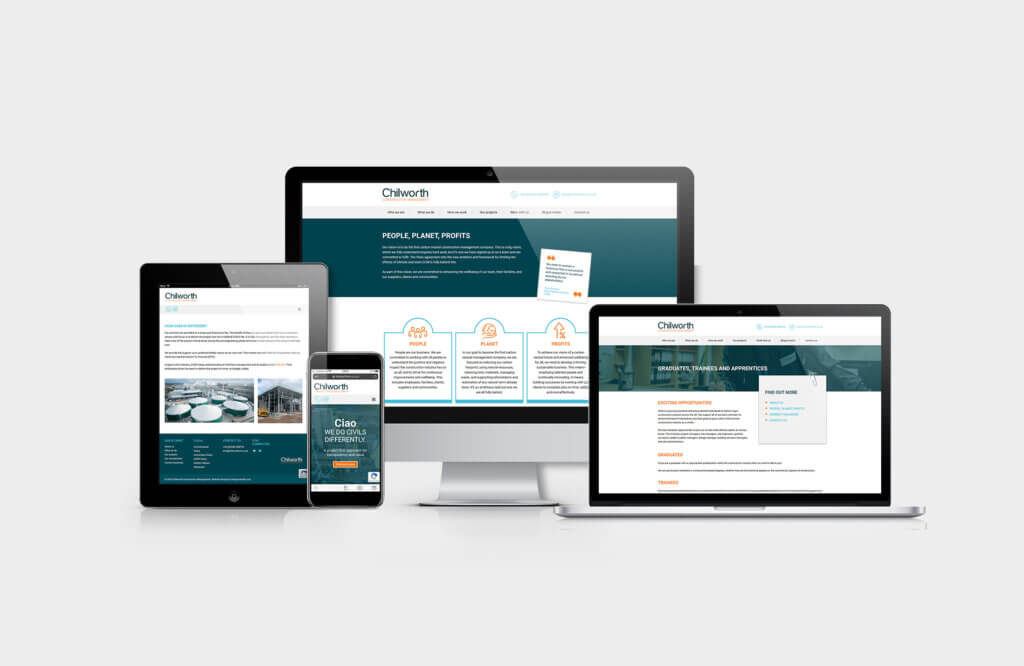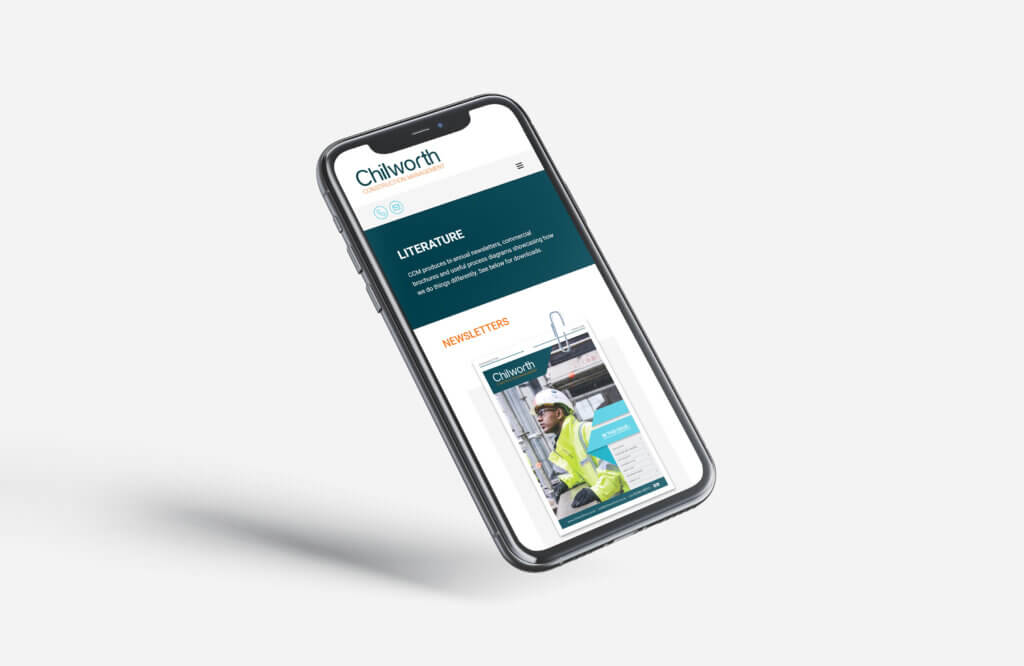 We are currently planning lots of new projects for CCM, including an updated brochure, newsletter design, creation of social media content, as well as the production of videos. It's great work and a brilliant team to match. Cheers, CCM, here's to building on your new website and super brand proposition.