Having been based in Wickham for over twenty years, you can imagine our excitement when we were approached by Wickham Community Land Trust to create a new identity and brand styling for them.
Wickham Community Land Trust is dedicated to providing affordable housing in Wickham, a village in Hampshire, UK. They hope to relieve the financial hardship of eligible people who live in or near Wickham, or who work nearby.
Glow was approached by the trust with a brief to design a clear, friendly, and approachable identity, inspired by its local surroundings.
We selected a sans serif font for a modern yet corporate vibe, which has rounded features for a friendly feel. The main focus of the wordmark is on Wickham to re-enforce a pride of area and sense of place. This is then paired with capitals to create professional and 'stamp' like feel.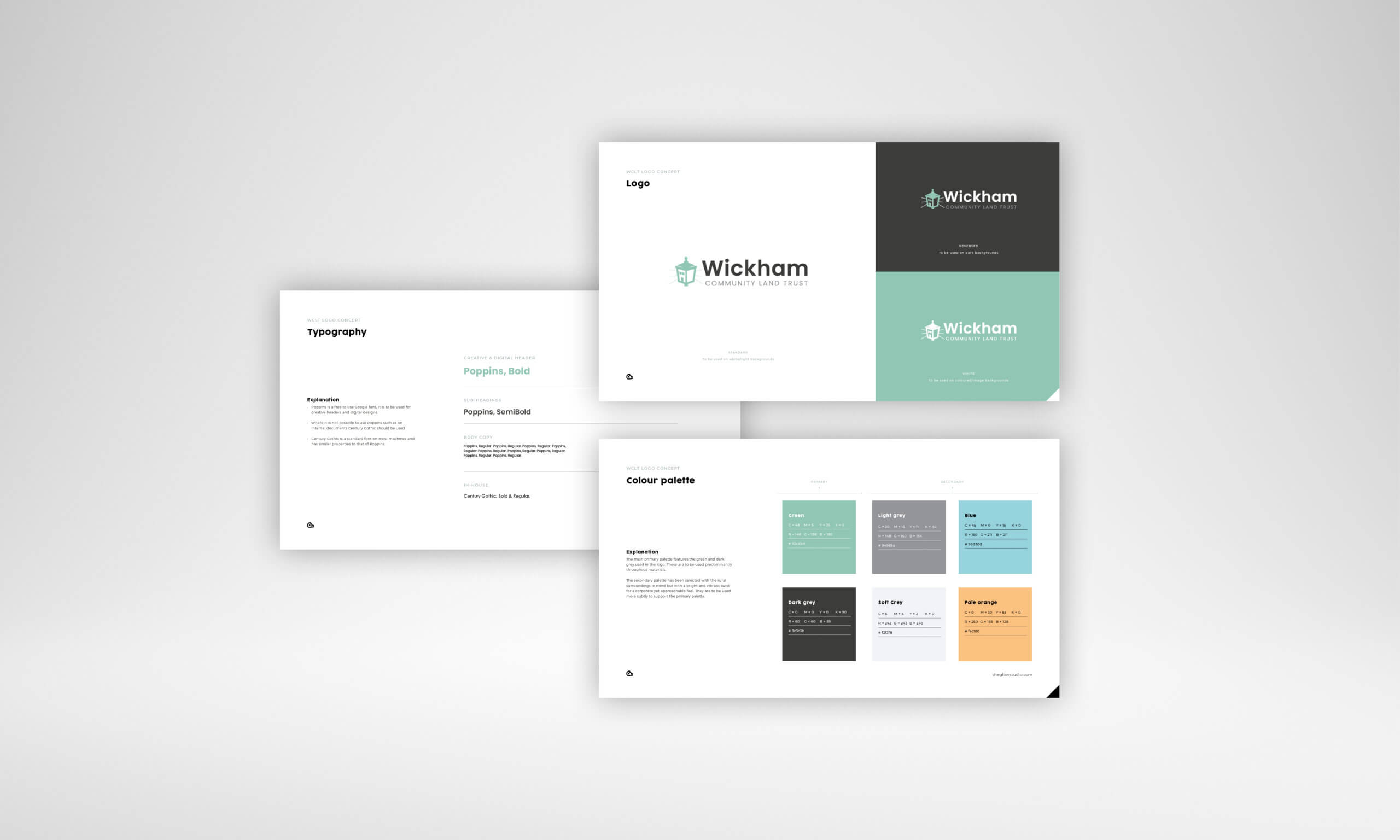 Combined with a friendly icon which takes its influence from the lanterns around Wickham Square for a personal and subtle nod to the surrounding area. This has then been turned into a little house to add an approachable and friendly feel while referring to the market and community.
For the wordmark we opted to use dark grey and light grey to create gravitas and to act as a neutral palette alongside the green of the icon, reflecting the local rural area, which has a pastel and calming feel to it.
The secondary palette was selected with the rural surroundings in mind but with a bright and vibrant twist for a corporate yet approachable feel. They are used more subtly to support the primary palette.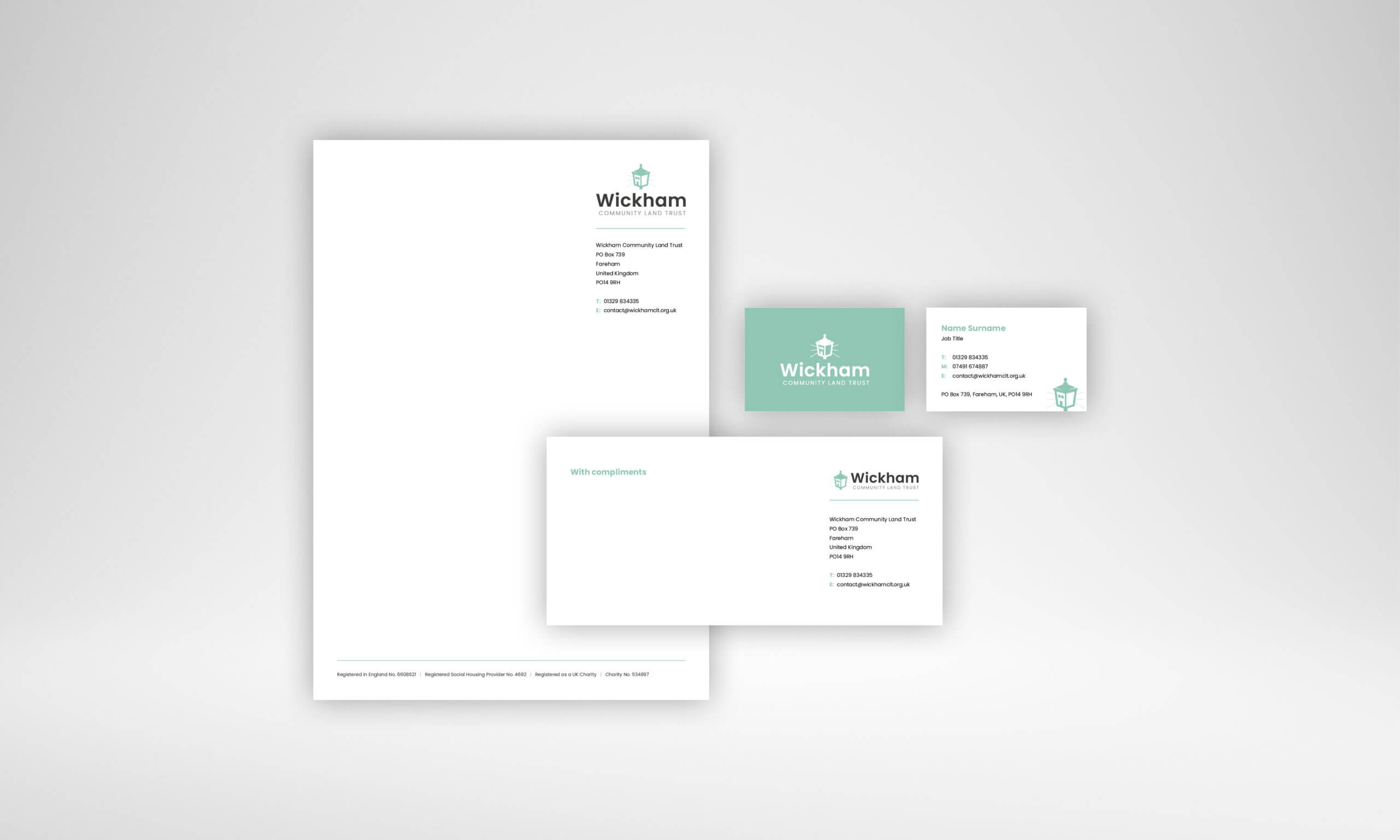 Within our brand presentation to the Trust, we demonstrated how the logo/branding could be used across stationery designs, using a minimalist styling, and incorporating the lantern. This works as a stand-alone design embellishment, which helps to build on the brand identity. We also illustrated how the brand could be used across social media platforms, to ensure consistency throughout all mediums.
We are:
an Affordable Housing Project
dedicated to providing affordable housing in Wickham
providing housing for local people and key workers who cannot afford local high prices but do not qualify for rented social housing
providing housing forever, under the control of the community, for the community.
We will hold such property for the long term public good and will protect it from the damaging effects of asset price inflation and speculation. By doing so, we aim to provide affordable housing now and for subsequent generations.