Wickham Festival is this bank holiday weekend. There are some big stars attending this year, including the Proclaimers, Toyah and Midge Ure (admittedly being over 45 helps, as you'll know who these guys are 😉). But it's great for families too and there are many new acts to listen to, so something for everyone.
If you're attending, be sure to keep an eye out for some of Glow's designs around the site. Our client, Portsmouth Water, is sponsoring the event and has many different promotions located throughout the festival. Let us know how many you can spot!
Environmentally conscious, Portsmouth Water was keen to use the fence banners from the previous year, and on top of that, we also created 'Hydration Station' flag banners for the water taps, advert artwork to appear in the programme as well as digital artwork for the big screen.
It's a fun and vibrant brand and is a joy to design with. It works perfectly for a festival setting Wickham.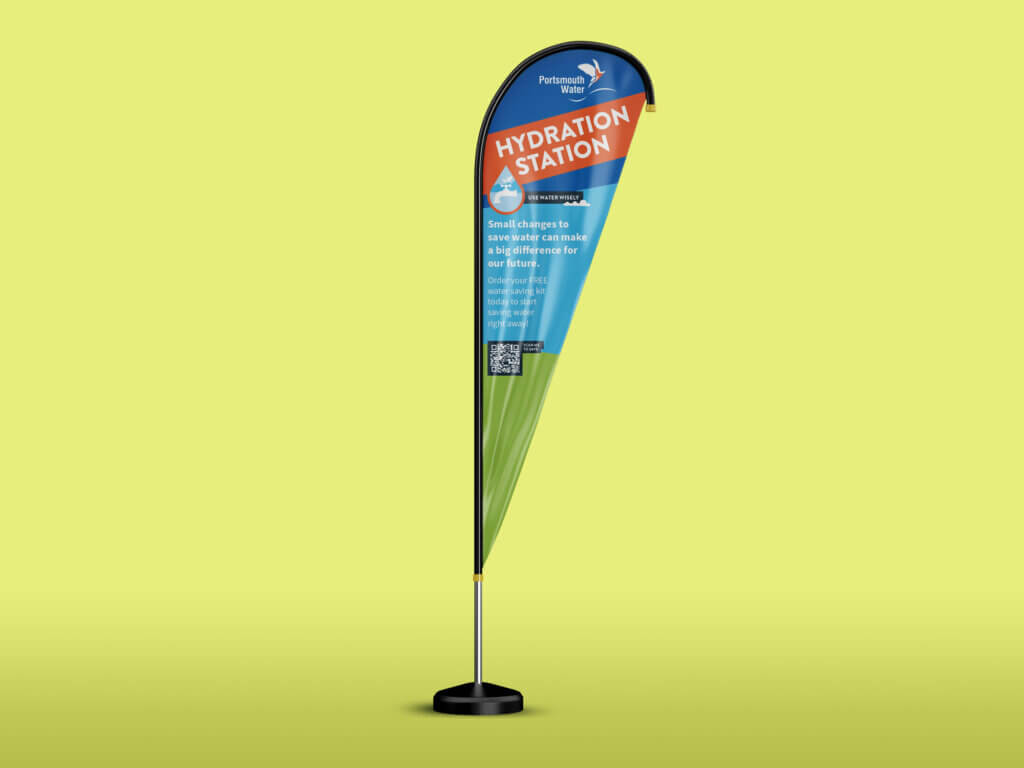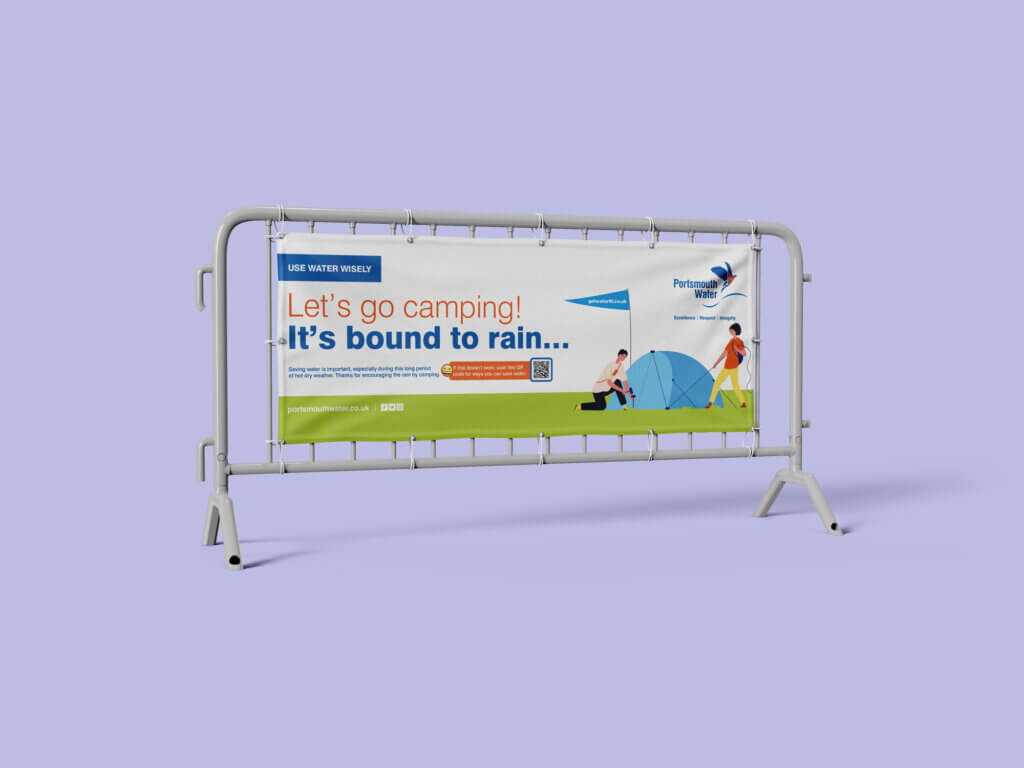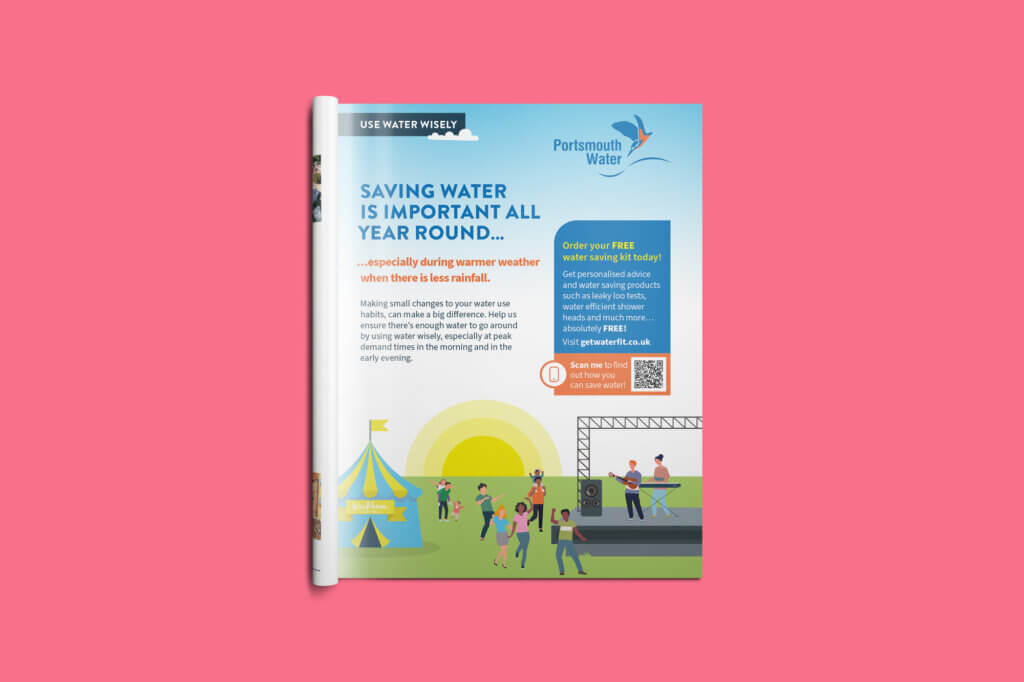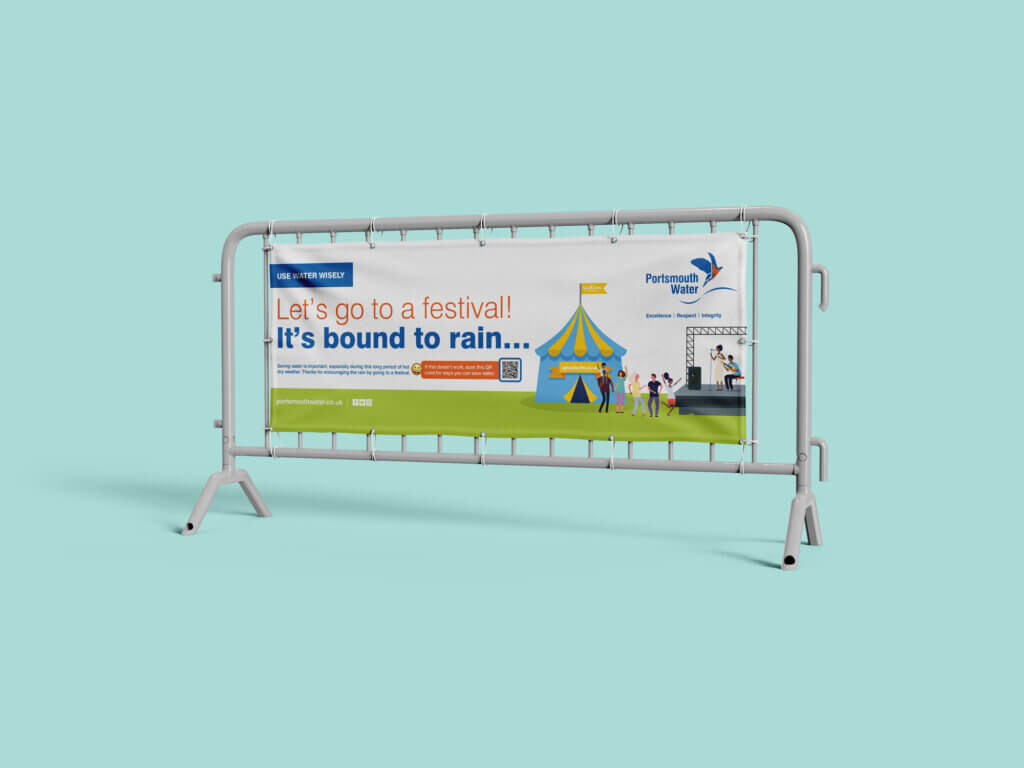 About Wickham Festival
Wickham Festival is a 4-day music & arts festival held every August in a stunningly beautiful rural location near the historic village of Wickham in Hampshire. With live music on four stages plus a host of other entertainment, Wickham is rated by many as one of the safest, most relaxed and family-friendly festivals in the UK. We were voted Best UK Festival, capacity under 15000 at the Live UK Music Business Awards in October 2015. This January we won the Best Festival category in the local Culture Guide Awards. Each year we introduce new ideas and keep what works, so please get involved on our social channels to send us feedback … good or bad. We already have some great plans for 2020 and can't wait to put this into action.
About Portsmouth Water
Portsmouth Water has been supplying water to Portsmouth and the surrounding area since 1857. It provides high quality public water supplies to a domestic population exceeding 698,000, as well as many important industries, large defence establishments and varied commercial businesses.
Why is water worth saving?
Though it may feel like the UK has a lot of water, it can't be taken for granted. In fact, the last eight months have been the driest in 50 years and we're using on average 146 litres per person per day – that's nearly twice as much water as we were using 60 years ago. Saving water is about living more sustainably and adapting to climate change, which can save you time, money and protect our environment. Using our tips can help reduce your heating costs, cut down your carbon footprint, and better manage water in your garden.