This week we've welcomed Phoebe into the studio for work experience. An A Level student at Alton College, Pheobe is studying Graphic Communication, Art Textiles and Philosophy.
With a love of cats and gaming and blending her passions, Phoebe has been impressing the studio with her illustration skills – check out these drawings she created on her tablet this week.
Thanks for keeping us company in the studio. We've loved having you here and hope you have enjoyed and learnt lots too.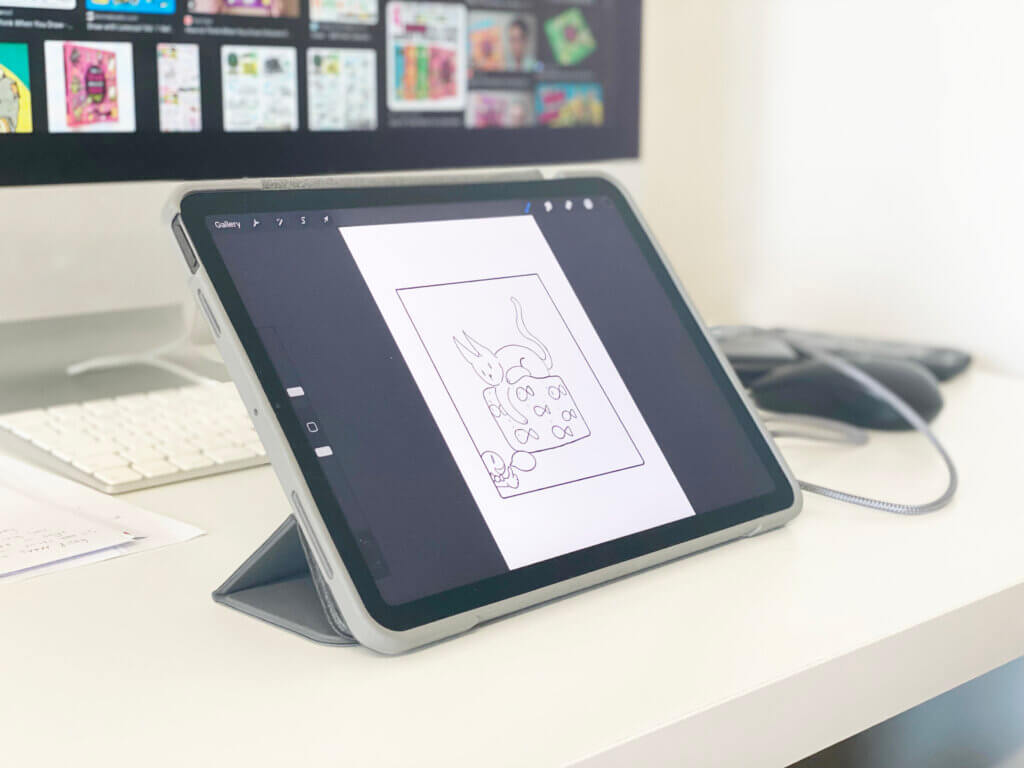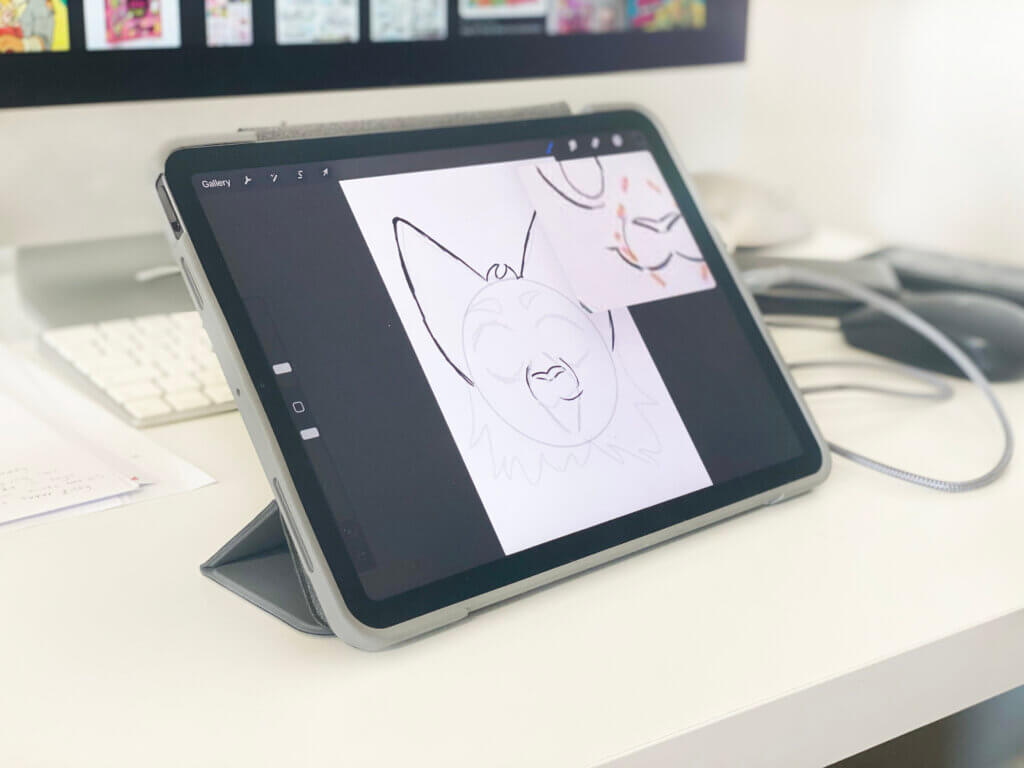 We love to provide work experience placements when possible. Get in contact if you'd like to chat.
About Alton College
Graphic Design A Level
The Graphic Design A Level provides the opportunity for you to develop your creative potential as a graphic designer or graphic illustrator through a wide area of study.
Be it advertising, campaigns or branding, graphic communication is integral to everyday life. Focusing on the use of text and image to communicate ideas, you'll produce practical explorations alongside critical analysis in areas including illustration, typography, advertising, packaging design and design for print.
Photography and Graphic Design – UAL Level 3 Extended Diploma
Gain a thorough understanding of traditional darkroom techniques, as well as cutting edge digital photographic processes. You will learn how to master Adobe Photoshop, Illustrator and other software used in industry. You will research a wide array of artists to discover how they go about producing their work, and allow their work to inform your ideas.
Taught by a team of professional and experienced photographers and graphics professionals, you will also get the opportunity to visit galleries and attend exhibitions throughout your course. All of this will help you to build a portfolio to enable you to progress to university or work.
See more courses available here.