After completing a new website in September 2020, Glow was asked to create a set of brand guidelines for Zockoll. Specialists in its field, Zockoll has been franchising & licensing for over 50 years. The current Chairman, Jim Zockoll was the founder of Dyno-Rod, the nation's favourite drain cleaning and repair service.
Wanting a simple 12-page document, the guidelines needed to be minimal to summarise the key brand elements in a clear manner. The following was included:
Brand definition and introduction
Logo layout and positioning
Colour palette
Brand elements and format to use on social media
Typography (logo, digital and print)
Online standards
Image/photographic styles and examples
Tone of voice
Stationery and email signature
Using the website as a basis for the new brand styling, the brand guidelines emulated the same design. An interactive PDF, the document uses a side dot navigation to move between and indicate page position.
The guidelines needed to be easy to follow and outline key features, including graphical elements, gradients and how to style imagery. The colour palette request was to be corporate but to feature a bright contrasting secondary colour that would stand out and could be used subtly.
The timeline that features on the website is mimicked in the brand guidelines and stationery for brand consistency.
Working closely with the Managing Director – Steven Zockoll, an ex-Pan Am pilot (how cool!) – we were able to create a design that was simple and clear. We're sure there are many more exciting projects for the future, and we love being part of the Zockoll growth plans.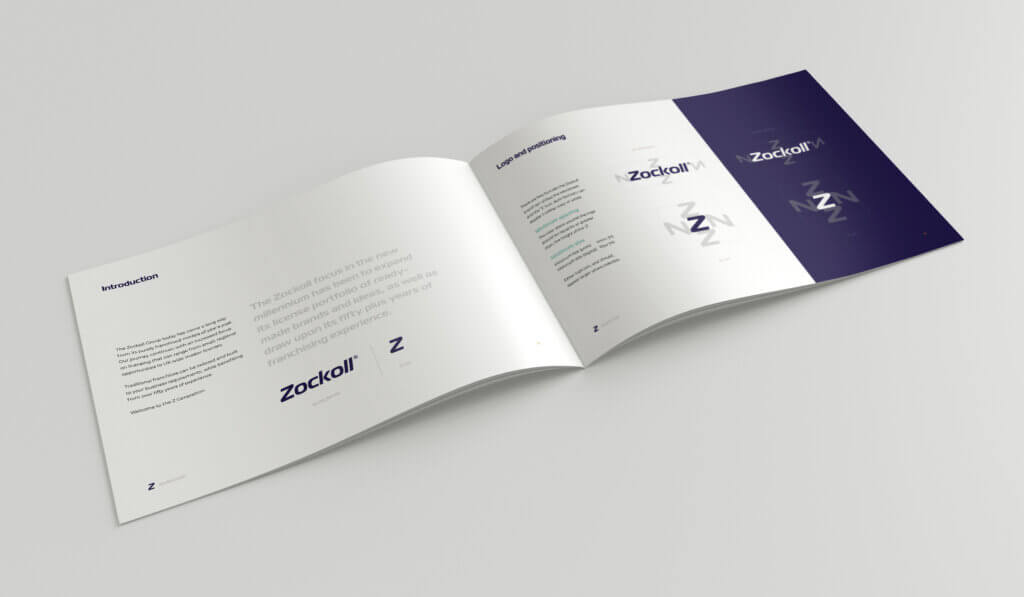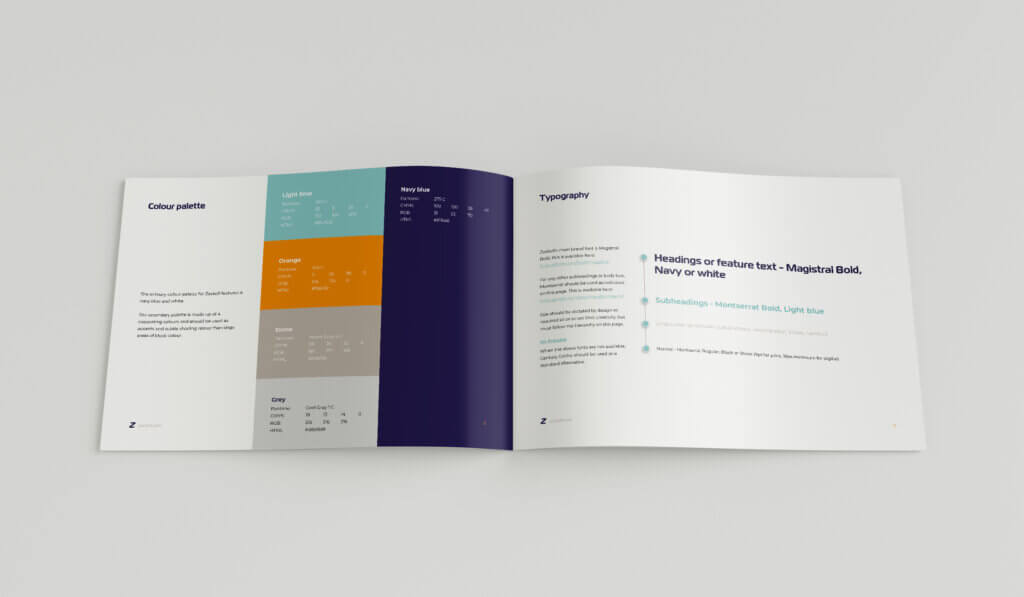 About Zockoll
The Zockoll Group today has come a long way from its purely franchised models of year's past. Its journey continues with an increased focus on licensing that can range from small, regional opportunities to UK wide master licenses.
Traditional franchises can be tailored and built to your business requirements, while benefiting from over fifty years of experience.