We were absolutely thrilled to receive an exciting challenge when Portsmouth Water approached us to assist them in the production of its Annual Report Design. The task not only involved meeting an incredibly tight deadline to comply with their Bank Covenant, but it also presented an opportunity to showcase their recent brand refresh.
Our team eagerly embraced this project, fuelled by a passion for overcoming obstacles and delivering exceptional results. With a limited timeframe, we efficiently mobilised our resources, working tirelessly to ensure every aspect of the Annual Report reflected Portsmouth Water and its professionalism.
We meticulously crafted a comprehensive report that encapsulated the essence of Portsmouth Water's vision and achievements over the past year. We worked closely with their team to understand their goals and objectives, translating them into engaging content that resonated with their stakeholders.
Throughout the process, effective communication and collaboration were paramount. We maintained a constant dialogue with Portsmouth Water, ensuring that their feedback and input were incorporated seamlessly into the final product. Our commitment to delivering excellence drove us to go above and beyond, guaranteeing that the Annual Report not only met the tight deadline but exceeded expectations in terms of quality and impact. We look forward to tackling new challenges and surpassing expectations in future endeavours.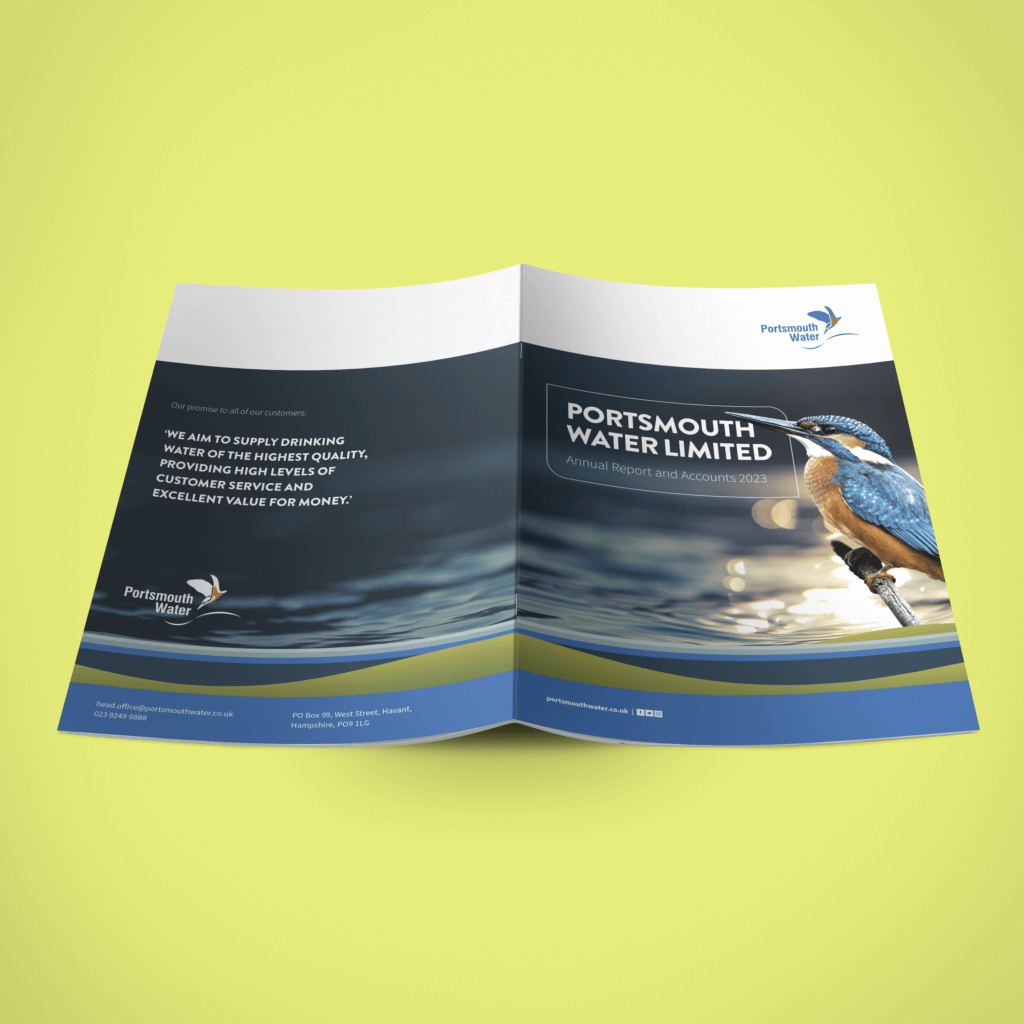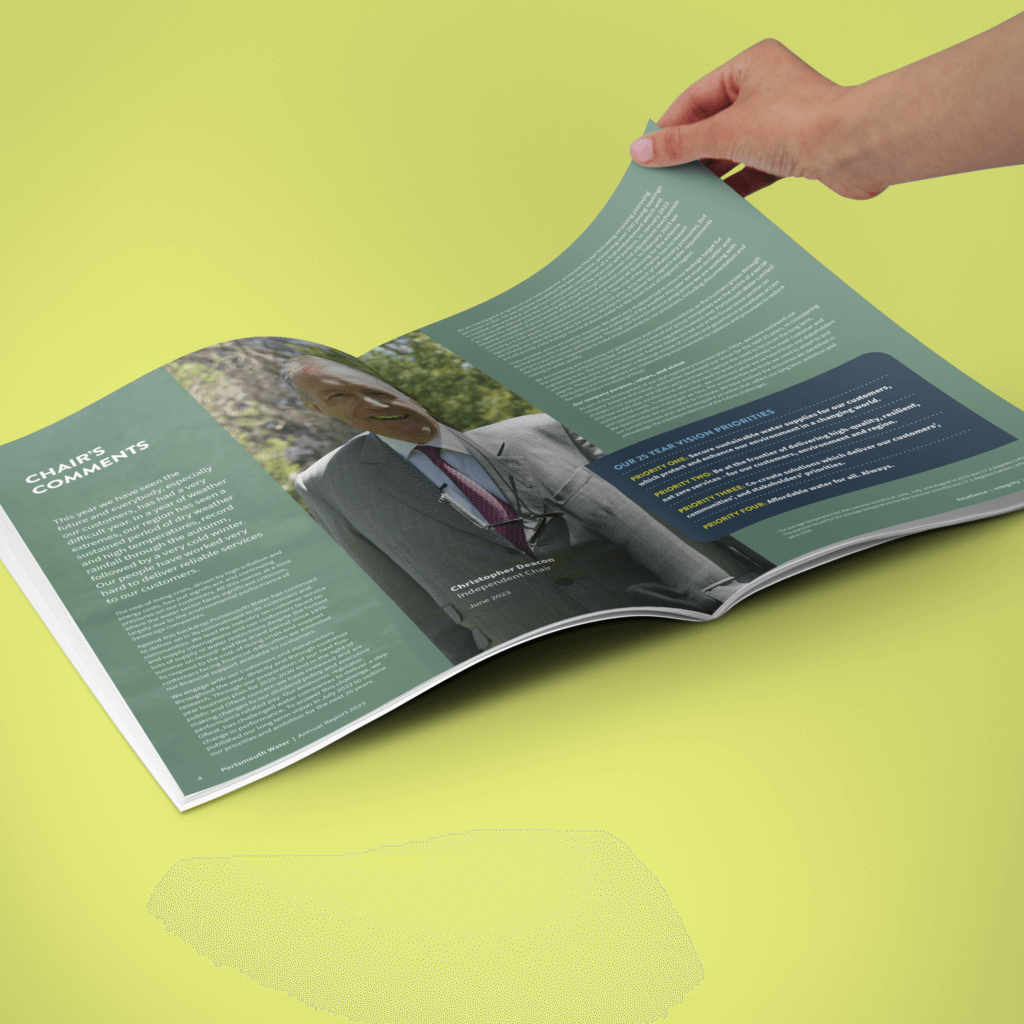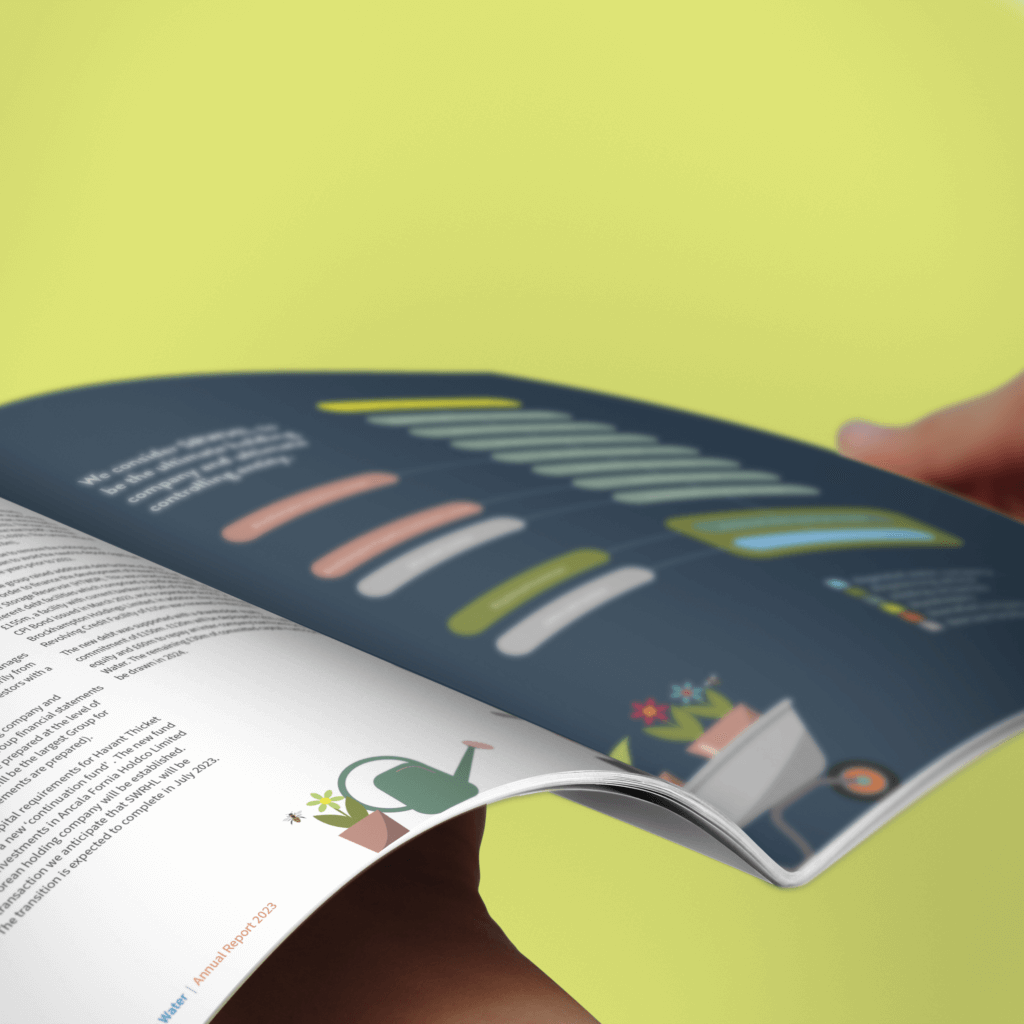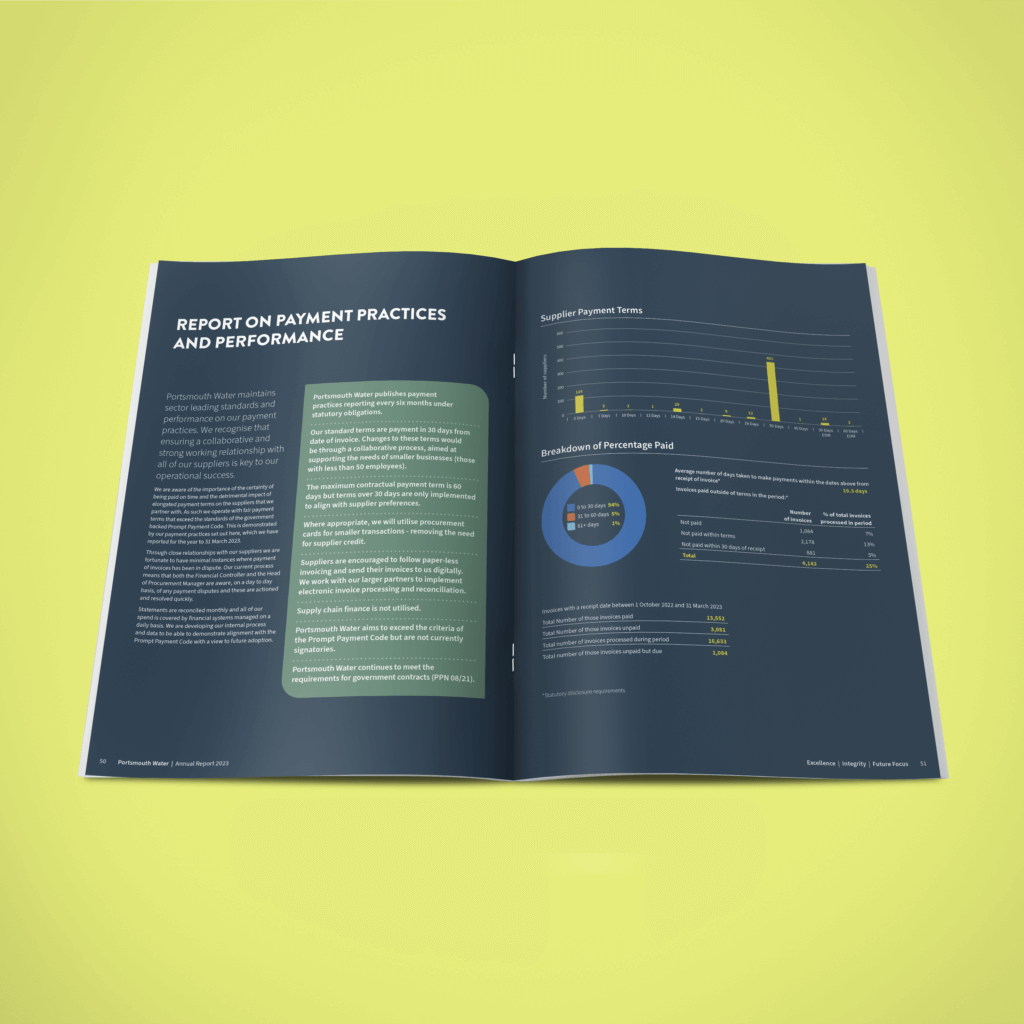 About Portsmouth Water
Portsmouth Water has been supplying water to Portsmouth and the surrounding area since 1857. It provides high quality public water supplies to a domestic population exceeding 698,000, as well as many important industries, large defence establishments and varied commercial businesses.
Why is water worth saving?
Though it may feel like the UK has a lot of water, it can't be taken for granted. In fact, the last eight months have been the driest in 50 years and we're using on average 146 litres per person per day – that's nearly twice as much water as we were using 60 years ago. Saving water is about living more sustainably and adapting to climate change, which can save you time, money and protect our environment. Using our tips can help reduce your heating costs, cut down your carbon footprint, and better manage water in your garden.