The Glow team are big foodies, so what's better than promoting a Local Produce Trade show? Having designed these informative documents last year, the Local Produce Trade Show was due to be held on the 4th of February 2021, but with the pandemic, the date has had to move (a couple of times!). We've been helping Business South to update all collateral with the new details.
Now due to be held on the 30th of September, the show is a chance for the local community and businesses to engage with producers and suppliers, plus buyers and chefs, from hospitality and retail. Spoiler alert – there is always a wide variety of food and drink on offer to sample!
The Local Produce Trade Show provides the opportunity to meet up to 250 local and national hospitality industry buyers and chefs. The event is free to attend for buyers.
Food and drink buyers from the South are invited to get involved and sample the best from the region. The event, which has been established for over a decade, is the foremost of its kind in the region. It brings together high-quality local producers with influential catering & hospitality trade buyers.
The Glow designers used delicious imagery to go big, bold and bright, to attract the attention of the reader.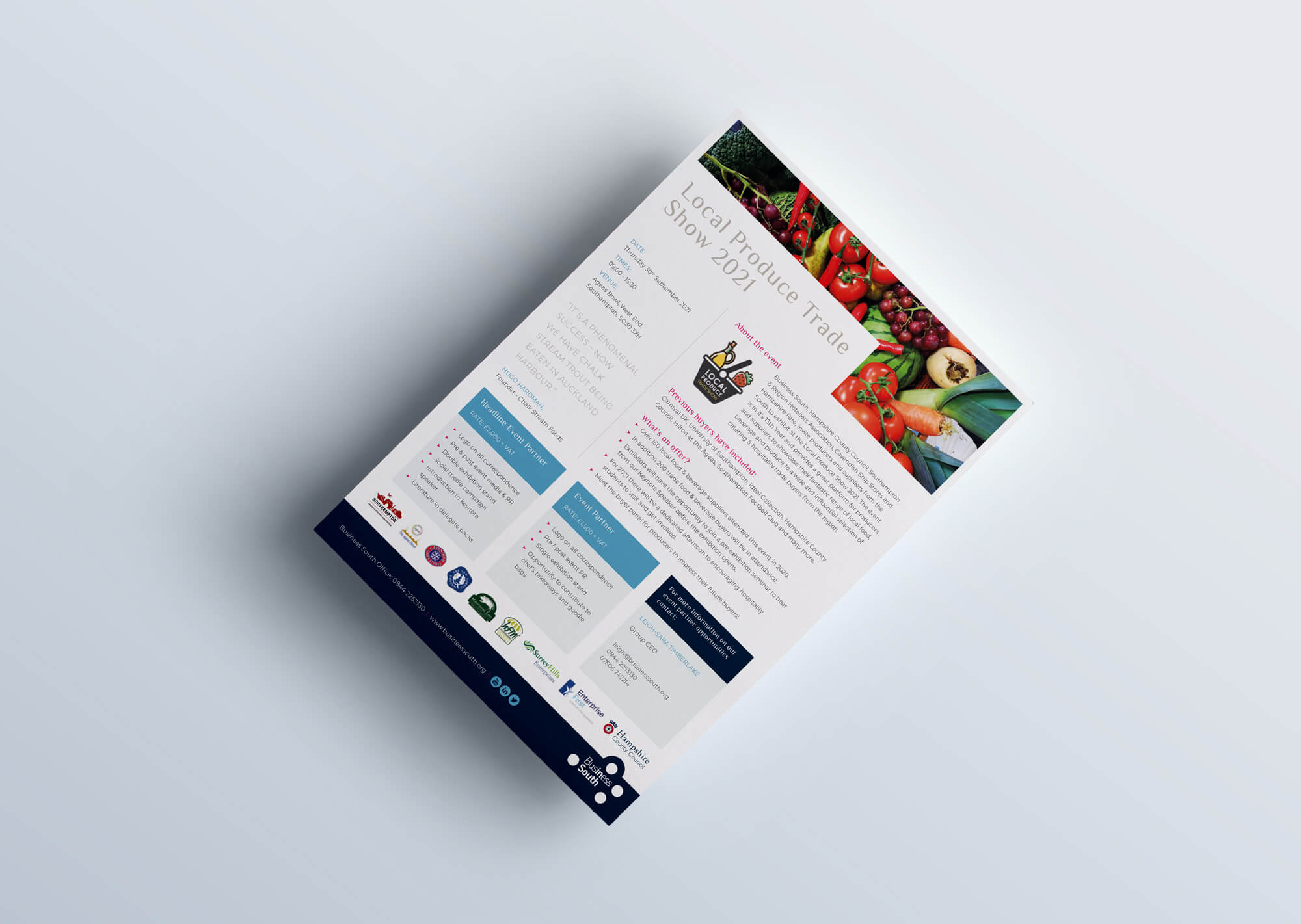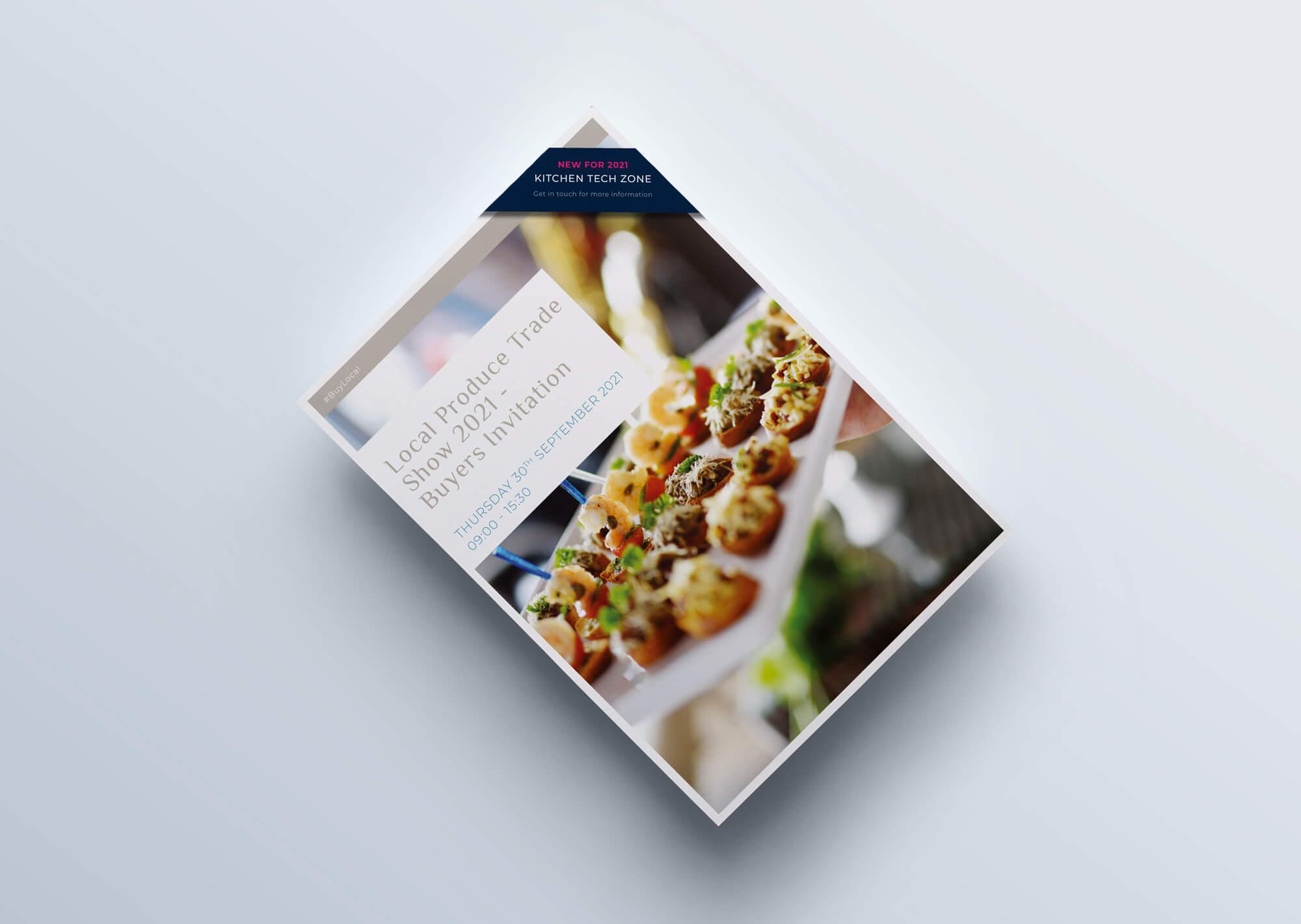 Organised by Business South, and sponsored by Hampshire County Council, Southampton & Region Hoteliers Association, Cavendish Ships Stores, Carnival UK, Cunard, Hampshire Fare, Hampshire Farmers' Markets, New Forest Marque and Surrey Hills Enterprises, it aims to support the local and rural economies whilst developing food and drink supply chains.
We'd thoroughly recommend a visit to the 2021 show held at the Ageas Bowl on the 30th of September 2021.
---
About Business South
Business South is an independent and influential organisation. It works as a platform to connect leading employers and to influence change in the region and promote the South-Central to attract investment, development and the brightest talent.