In the studio this week, we're sharing some useful InDesign templates we created for our office neighbours, Deacon Design. Specialists in Landscape Architecture, Masterplanning and Urban Design, Deacon Design brings landscape to life through its friendly and collaborative approach.
Deacon approached Glow to create a suite of master InDesign templates, that have a consistent, professional brand presence making it easy for the team to switch in / out of relevant content tailored to the individual client and project. We've mentioned before, we're big believers in a consistent and strong brand presence, so this job was right up our street.
A list of requests included:
An A3 and A1 presentation template. To include:

Front cover
Back cover (with contact details)
Introduction and conclusion
Text only columns
Site Plan Pages
Precedent Image Pages

An A4 Team CV template
An A4 Case Study template
An A4 Cover template
A Team profile/organogram template
Deacon Design already has a strong brand but key considerations were:
Consistent brand elements; colours and logos.
Image sizing – setting sizes / spaces and guides for different image options.
Fonts with hierarchy of subheadings etc.
Headers / footers where appropriate.
Glow set to design the user-friendly templates, including informative notes on each document to better help InDesign knowledge, tips and tricks. We created a series of master page templates, as well as paragraph, character and object styles, so the user could simply input content and adjust with ease.
InDesign templates are a great way to create a consistent and strong brand presence. It ensures all your staff members can easily create documents without variation. The bonus of these kind of templates is that you can lock certain elements, ensuring they remain the same in ALL documents produced, whether this is to be used internally or externally.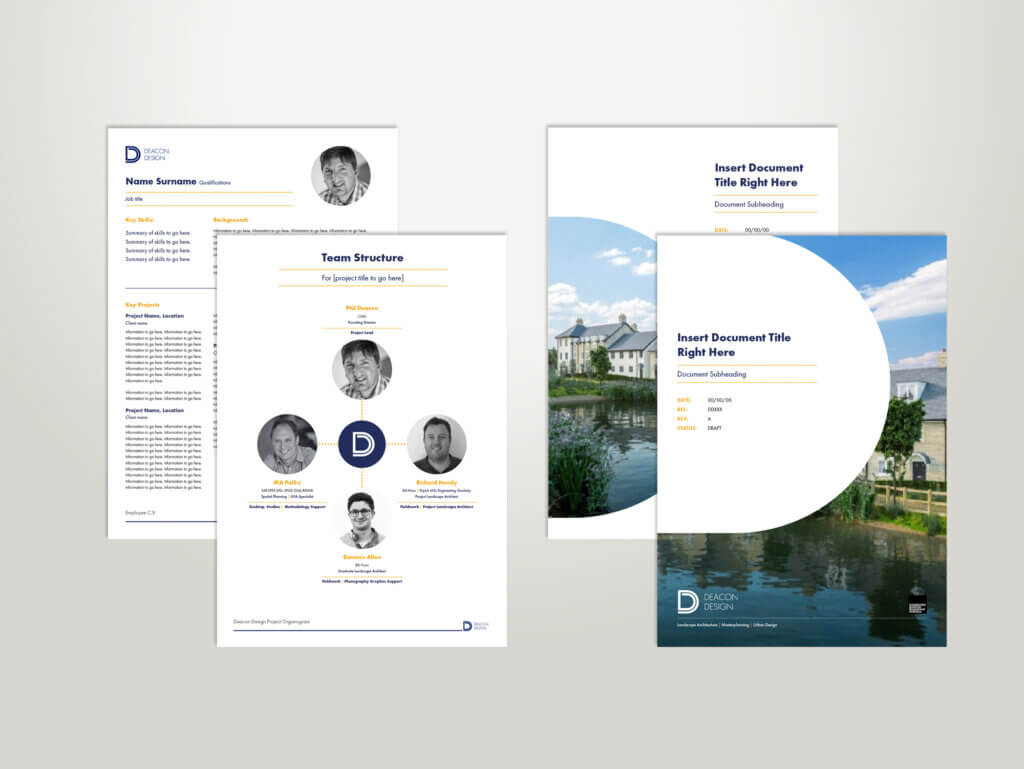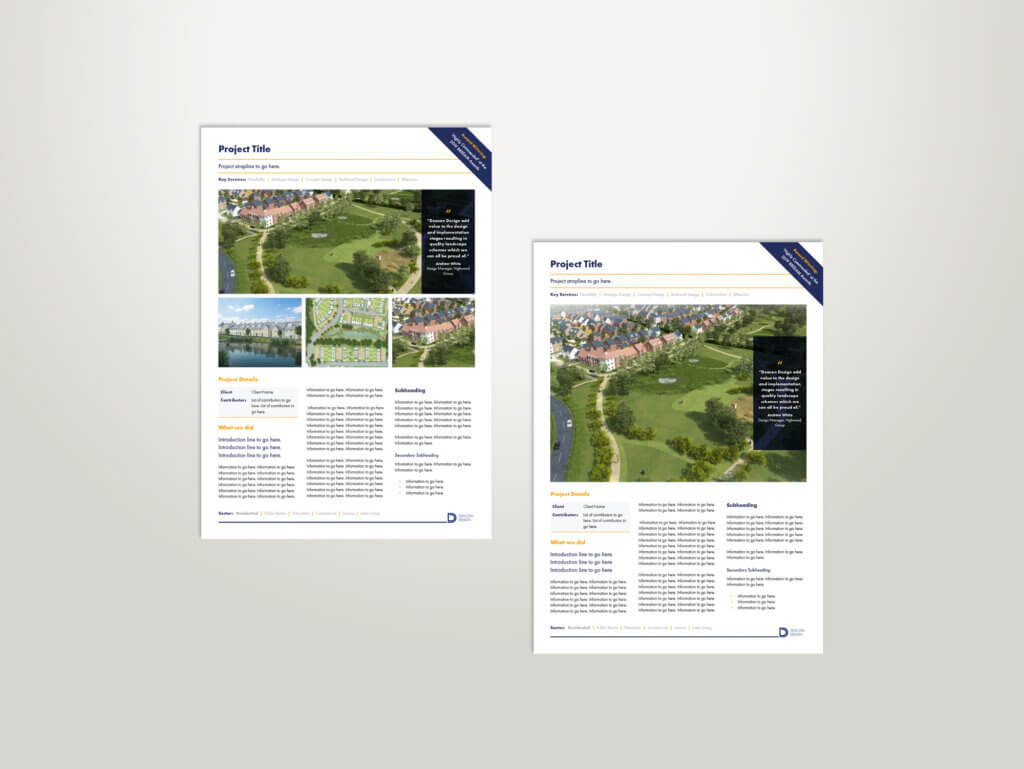 About Deacon Design
With over 20 years experience in Landscape Architecture, Deacon's founding director brings extensive expertise across a wide range of disciplines to Deacon Design. Phil drives the company values; of collaborating and connecting people through our work, of enhancing lives with the spaces we create, and of improving the natural and built environment for everyone who lives in it.