We recently created this newsletter email template using Constant Contact for our client, IGY Marinas. After creating in-house, they wanted the design to be refreshed and polished for a more high-end feel. Afterall, it is to promote and deliver key messaging for the Caribbean Yacht Show!
While email marketing platforms can often be limiting design wise, using an agency to create can help elevate designs, while still retaining the ability to add your own content whenever you need and track data and interactions. We're lucky that the imagery and IGY's strong brand help to make that luxurious feel easy! If we're not looking at impressive super yachts, we're in awe of the beautiful Caribbean location!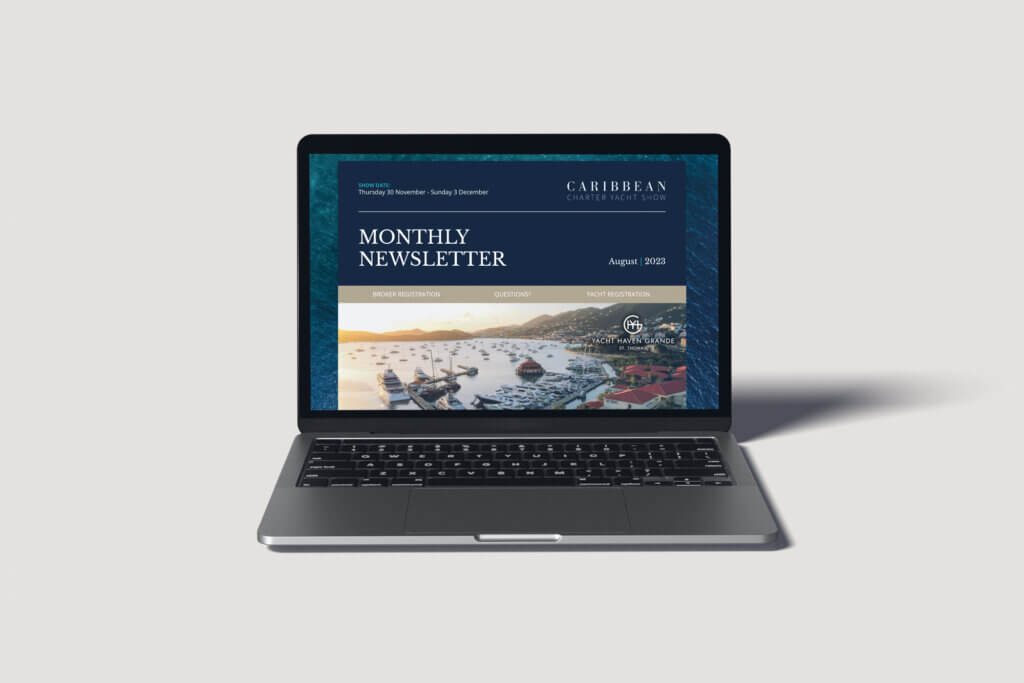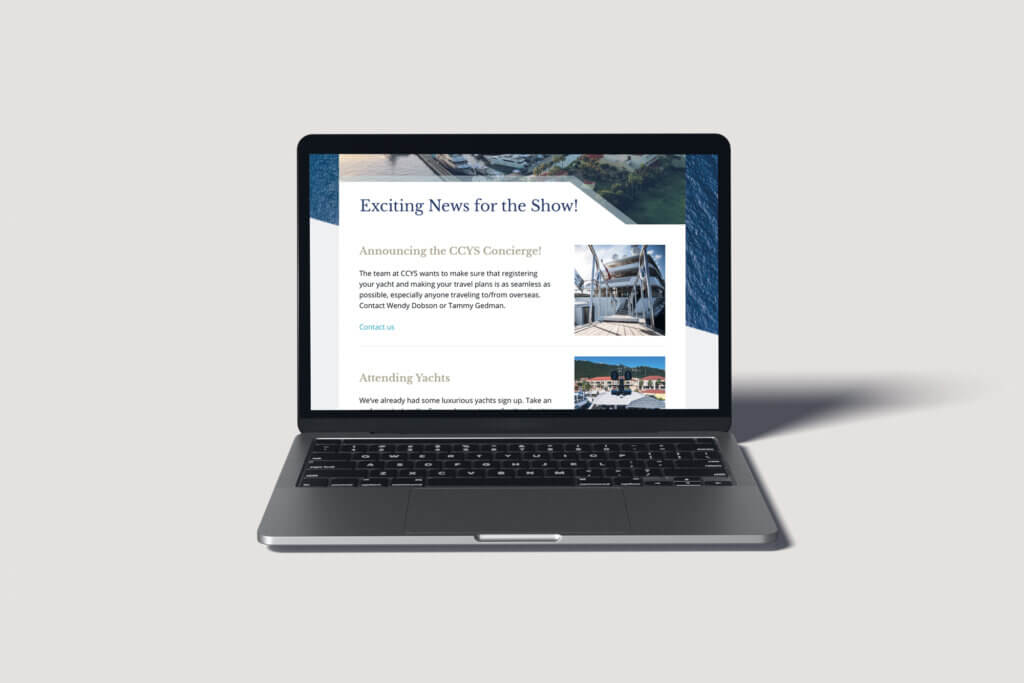 About the Caribbean Yacht Show
Hosted at IGY's Yacht Have Grande St. Thomas Marina, the show serves as an opportunity to explore a variety of luxury superyachts, network with like-minded individuals, and enjoy an array of exciting activities and entertainment. All show attendees and crew members can enjoy a wide range of first-class restaurants and bars, as well as a variety of boutique shops and spas.
About Yacht Have Grande St. Thomas
Situated in St. Thomas' scenic Charlotte Amalie Harbour, Yacht Haven Grande plays to an impressive array of the world's finest mega yachts as well as sailing, sport fishing, and pleasure crafts. A nautical paradise, Yacht Haven Grande offers easy access to the cerulean waters of the Virgin Islands and its staff is always available to assist with whatever you may require. Yacht Haven Grande, located within walking distance to historic downtown Charlotte Amalie, is complimented by numerous shopping, dining, and entertainment options that will cater to your every need.
If you need any help with your marketing email campaign – just contact one of the Glow team today.