It's back in town, the fabulous Southampton Boat Show, Britain's biggest festival of boating and watersports. Exhibiting at the show will be Glow's client, Island Global Yachting the world's only superyacht marina network. And – very excitedly – the IGY team from Florida will be on the stand. We've been working on lots of fabulous IGY projects this year – including the IGY exhibition stand design – and for some of the team this will be our first transatlantic meet up! sparkles
We're also catching up with our colleagues at Business South where LL will be attending the business leaders breakfast on Thursday 21st. It'll be – as always – a super event and you can find out more details are here.
So, from superyachts (just the one for me this year) to paddleboards and everything glorious about the leisure marine industry it's going to be a great week.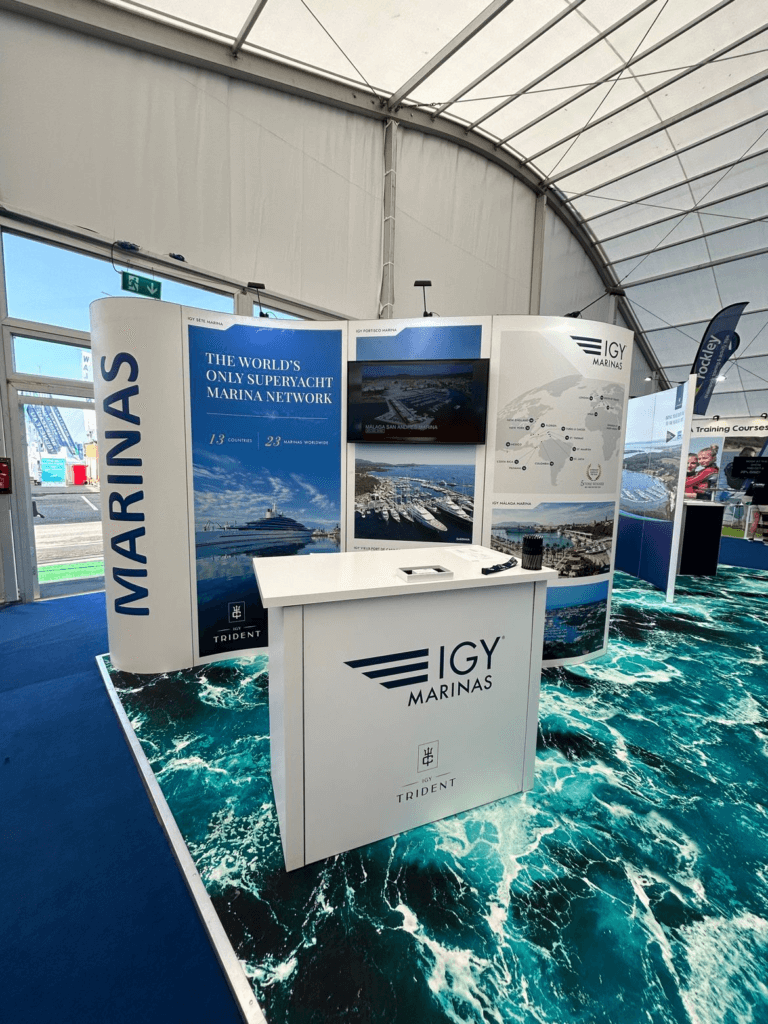 A little about IGY Marinas
Founded in 2005, IGY focuses on acquiring, managing, and servicing luxury-yacht marinas and the surrounding upland real estate properties.
Headquartered in Florida, IGY also has offices in New York and the US Virgin Islands. Island Global Yachting Marinas operate under the signature Yacht Haven Grande Collection and the IGY series brands, as well as several private labels.
IGY's network of properties is setting new standards for service and quality in nautical tourism throughout the world. The company offers an unprecedented collection of marinas in the Caribbean and Americas, all catering to a variety of vessel types including sport fishers, cruisers, sailing, and motor yachts, as well as being exclusive home ports for some of the world's largest mega yachts. IGY also participates in 10 of the world's biggest and best sport fishing tournaments, making our marinas in Cabo San Lucas, Mexico and St. Thomas, USVI, highly sought-after angler destinations.