Did you know we also create design templates? It's a great way to create a professional and consistent brand, while having the flexibility to update and populate yourself as and when you need. We often create and have experience in template design for InDesign, PowerPoint, Word as well as Canva, depending on what software and services our clients have available to them.
Recently we created an InDesign Presentation template for Encompass Surveys. With a knowledge of and access to the Adobe Creative Suite, the Encompass team can take these templates and populate themselves. These templates were created to mimic that of previous designs we have created, with greater design capability than that of PowerPoint or Canva.
With a very striking and distinctive brand style, we created various parent slides to accommodate for alternative layouts, ensuring set styles, locked layers and hidden elements so that the templates can be used by all abilities.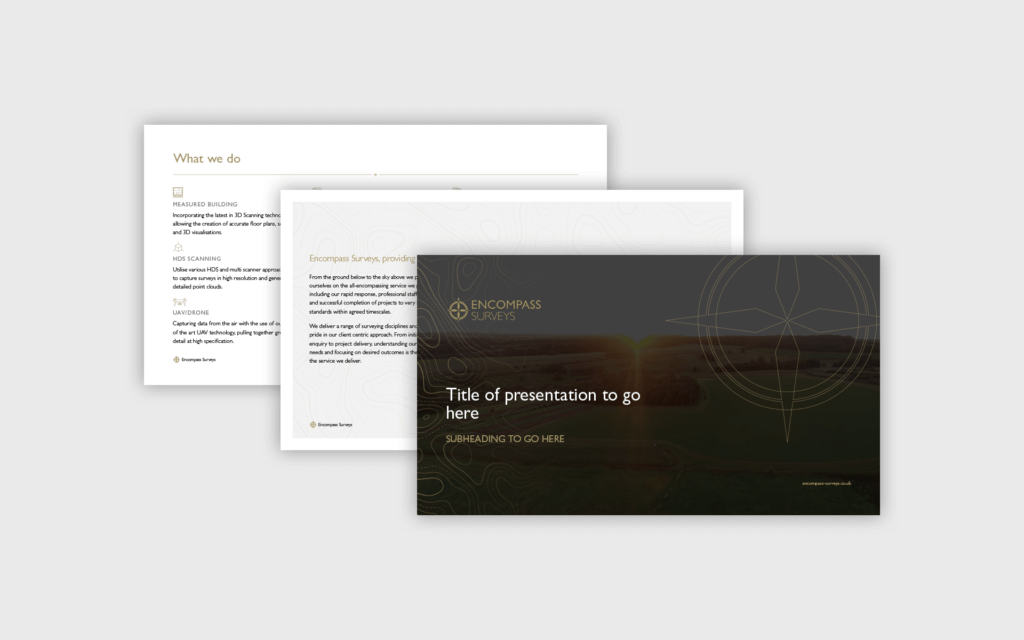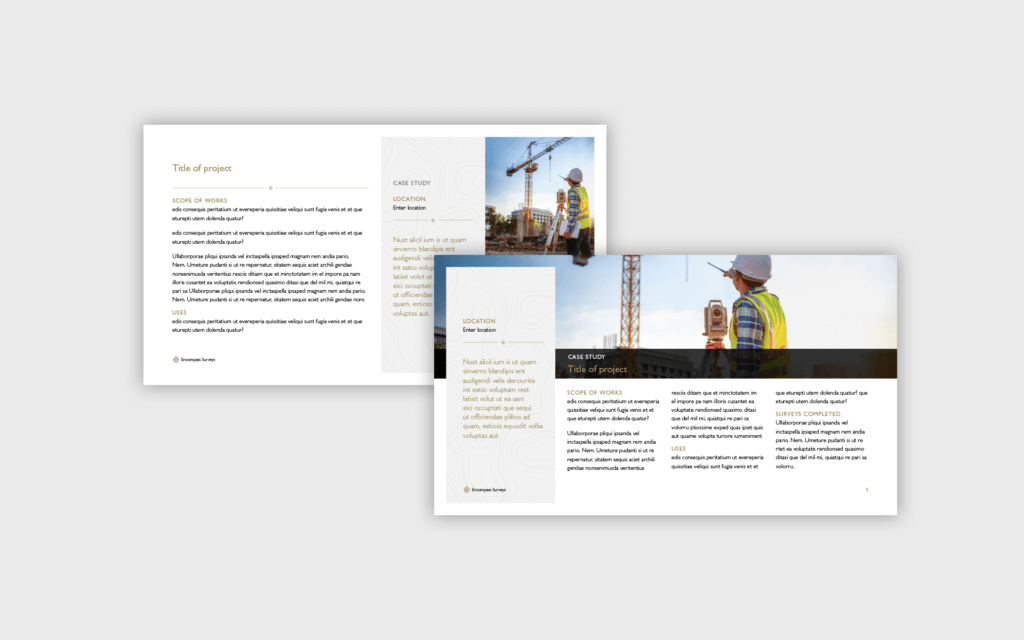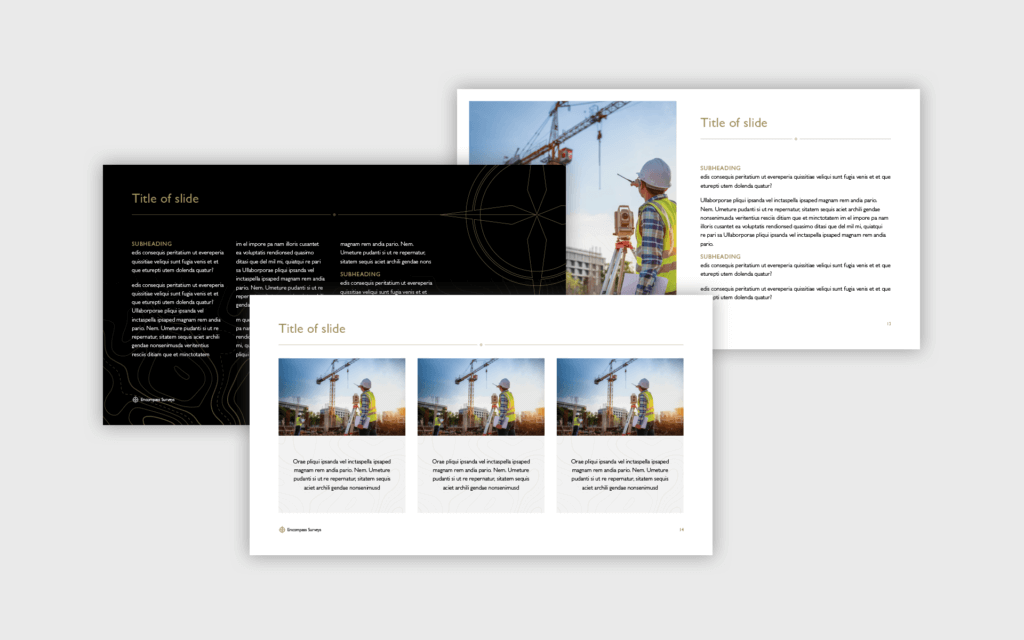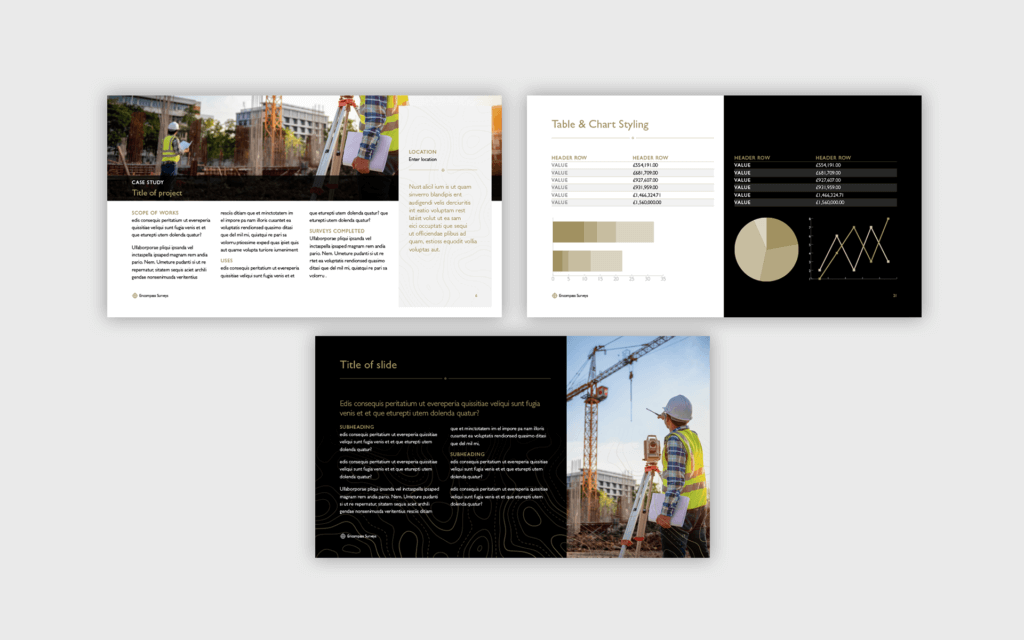 Why Presentation Template Design is Important
Presentations will always be an important part of business. Whether it's in person, via a video call, or even sent as an email attachment. You may be presenting an idea, tendering or sharing information; so it's crucial that your presentations are on brand and well-designed.
Here's why:
Demonstrates expertise
Makes you memorable
Helps to process information
Creates a strong brand presence
Shows enthusiasm
Is a helpful aid
Grabs attention
You can read more about the importance of presentation design on our blog.
About Encompass Surveys
Encompass Surveys Ltd is an established surveying company offering you a range of surveying disciplines that takes pride in a client centric approach. From an initial enquiry through to project delivery, understanding requirements and focusing on goals is the core of the service Encompass Surveys delivers.
By providing you access to a team of experienced professionals headed by a single contact for each project, they will work closely with you to ensure your project is completed to the highest industry standards within agreed timescales.