We've been assisting our long-standing client, Knights Brown with the creation of a tender pack folder.
As well as submitting a digital version, the Bid team wanted to deliver a hard copy to make sure they stood out and to show how Knights Brown go the extra mile. This mindset is reflected by the Knights Brown vision; to create a company people aspire to work for where we will always deliver the best experience for our customers.
The design brief was to combine both the Knights Brown branding and the prospective client's brand in a cohesive and bold way. The interior of the folder built on Knights Brown brand, sharing its guiding principles and general introduction.
The dividers were designed in a way that provided a clever and easy to use format enabling Knights Brown to share some of the great projects completed. Printed on a thick stock with staggered tabs, Knights Brown wanted the document to not only look great but to be functional and user friendly.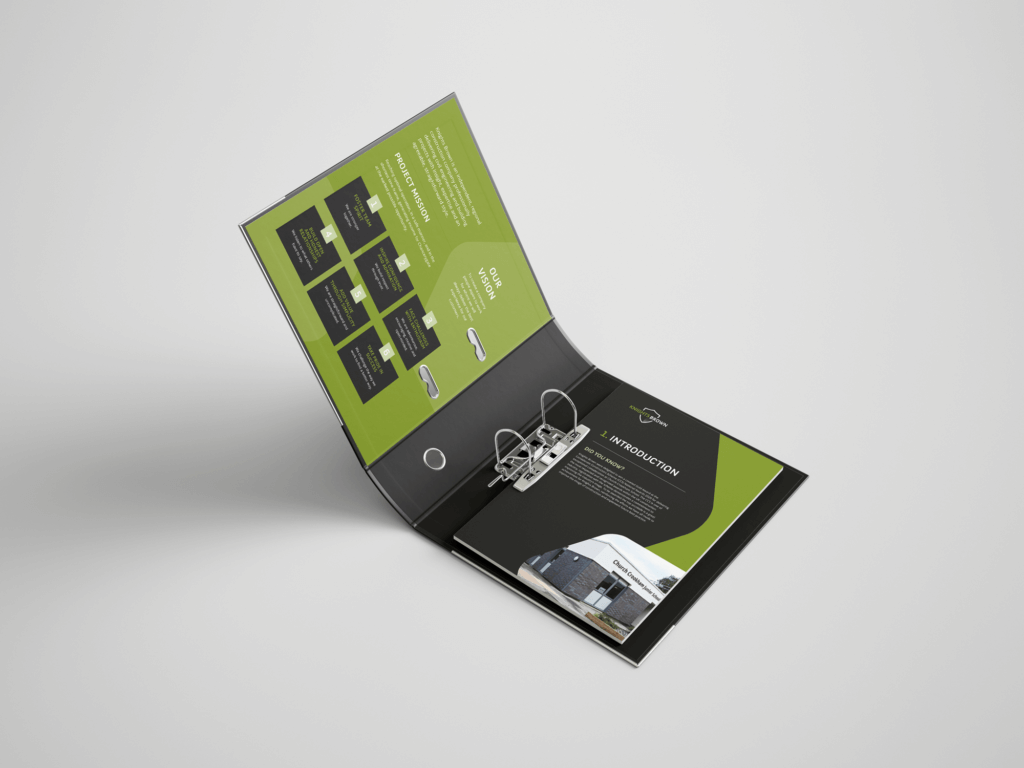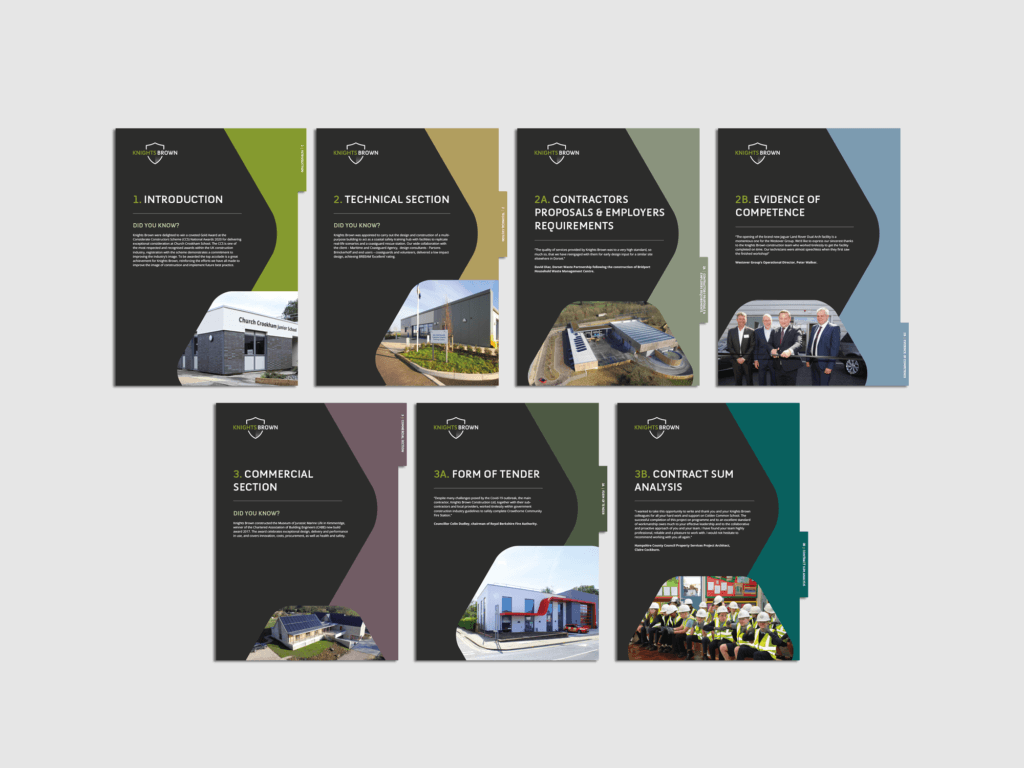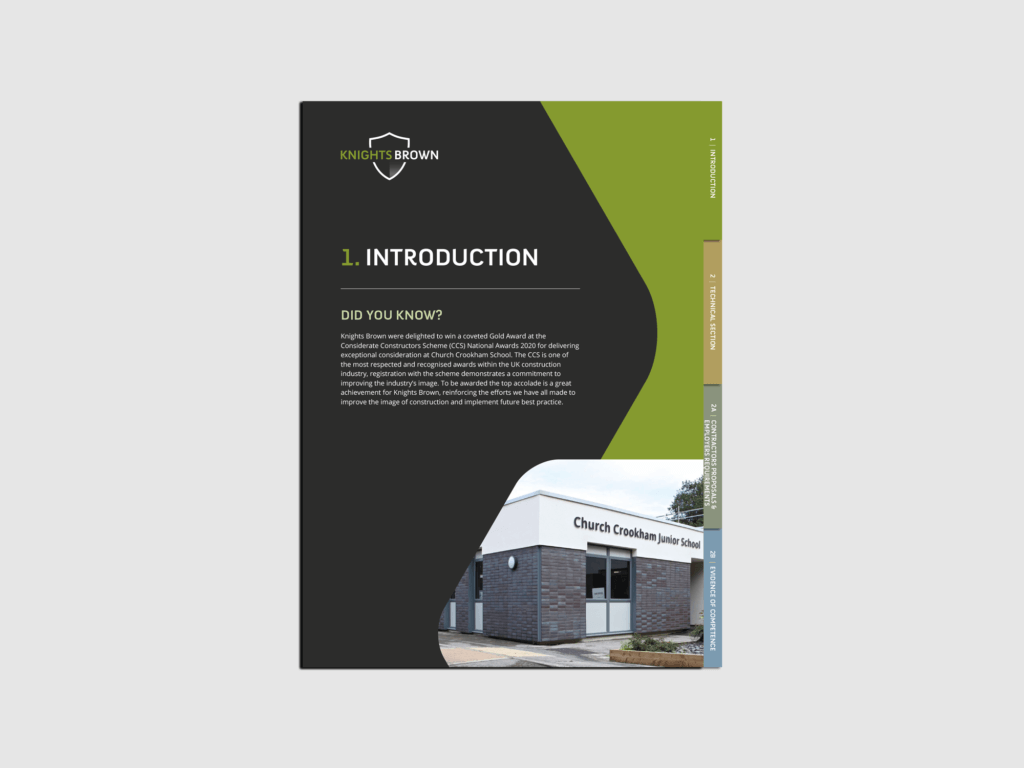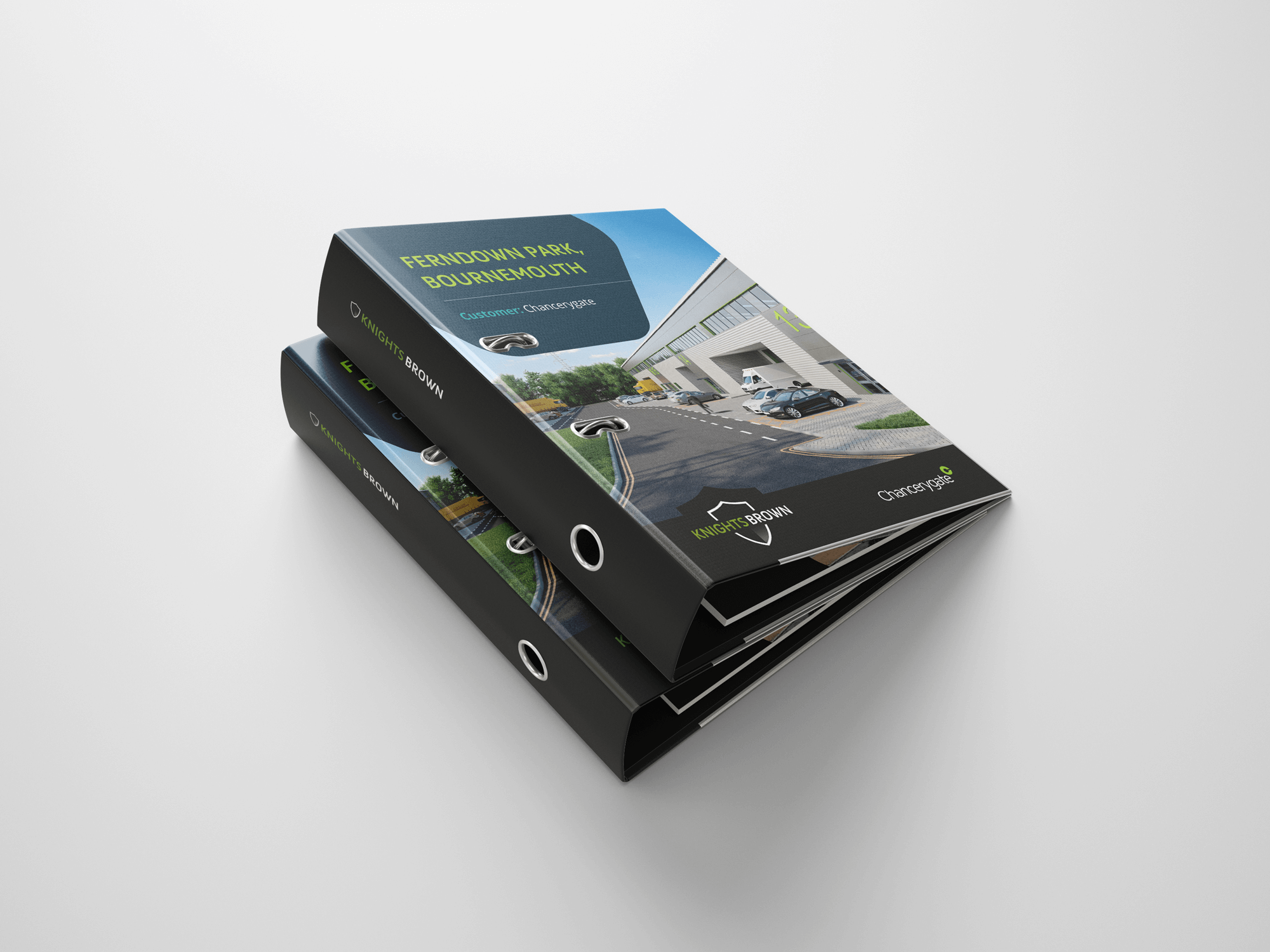 It's common for companies to invest money into marketing strategies, advertising services, products, and trying to convey its brand personality, but something that can bring one of the biggest ROIs is a well-designed tender or bid document.
Glow regularly creates tender documents for our existing clients, including Knights Brown.
Only last year, we were delighted to hear that Knights Brown had been successful in its tender for the Crowthorne Fire Station scheme in Bracknell, as well as many others. A tender document created by the Glow team 😊.
For this latest tender document, Knights Brown is still awaiting the verdict, but we've definitely keeping our fingers crossed!
Glow has worked with Knights Brown for many years, first with its full re-brand and thereafter, regularly, with the Knights Brown Marketing and Business Development teams to design communication pieces, on and offline and to design tenders, containing custom imagery and visually engaging content.
Read more about tender design in our blog: "Add Some Design Flair to Your Tender and Bid Documents".