We have completed the newly refreshed brochure design for Business IT Support company, Interpro Technology. After creating the original brochure back in 2018, we were tasked with updating the design and taking it from 12 to 20 pages.
The brochure is jam packed full of useful information on the existing and new services Interpro provide, as well as inspiring testimonials and dynamic imagery. Interpro opted for a fully black aesthetic, to mimic the styling of its impactful website and to really show off the company's prominent branding.
Other elements reflective of the website include the service focused images with a brand blue overlay, which use a subtle gradient to help them blend to the background. In addition to decorative embellishments, which give both the digital and print mediums a technological vibe.
Glow has been working with Interpro for several years now, partnering on design and web development services. The Interpro Technology team are a perfect match for Glow; proactive, bang on professionally and super friendly too.
We are so pleased with the finished result of the brochure update. Interpro will be using this great marketing tool at events, online, and for business development meetings. It shows off what they are great at and we hope it brings them much deserved success.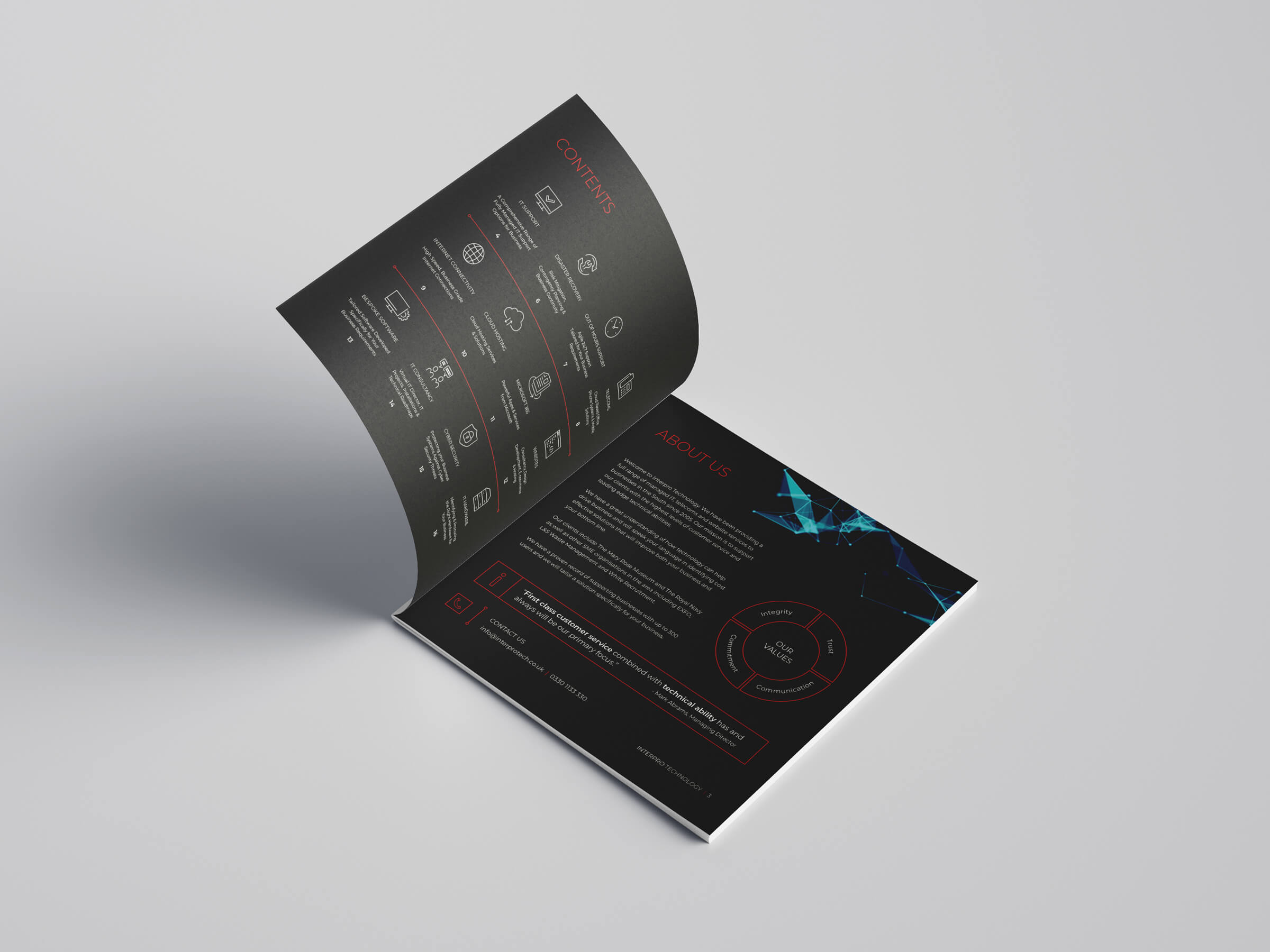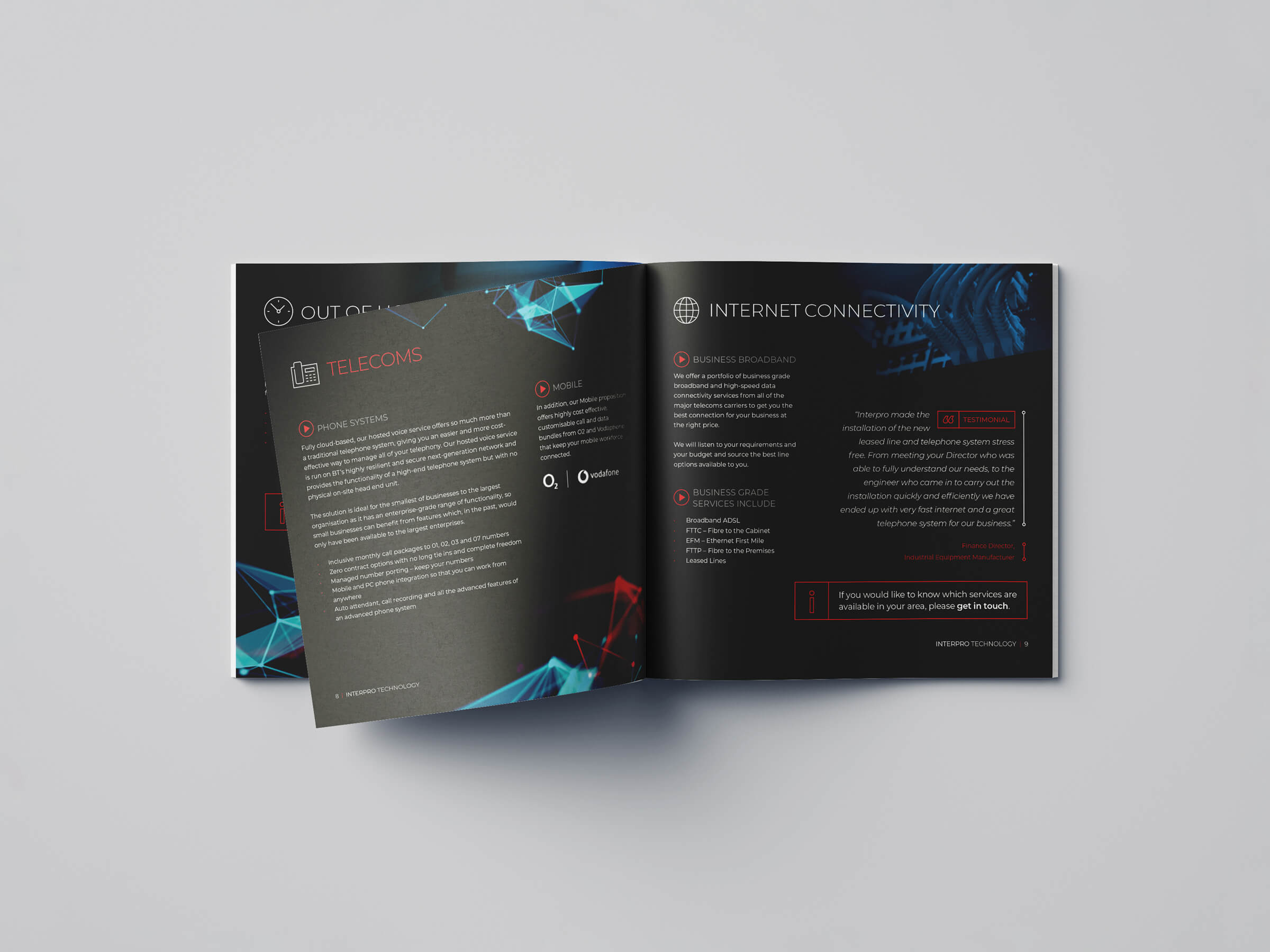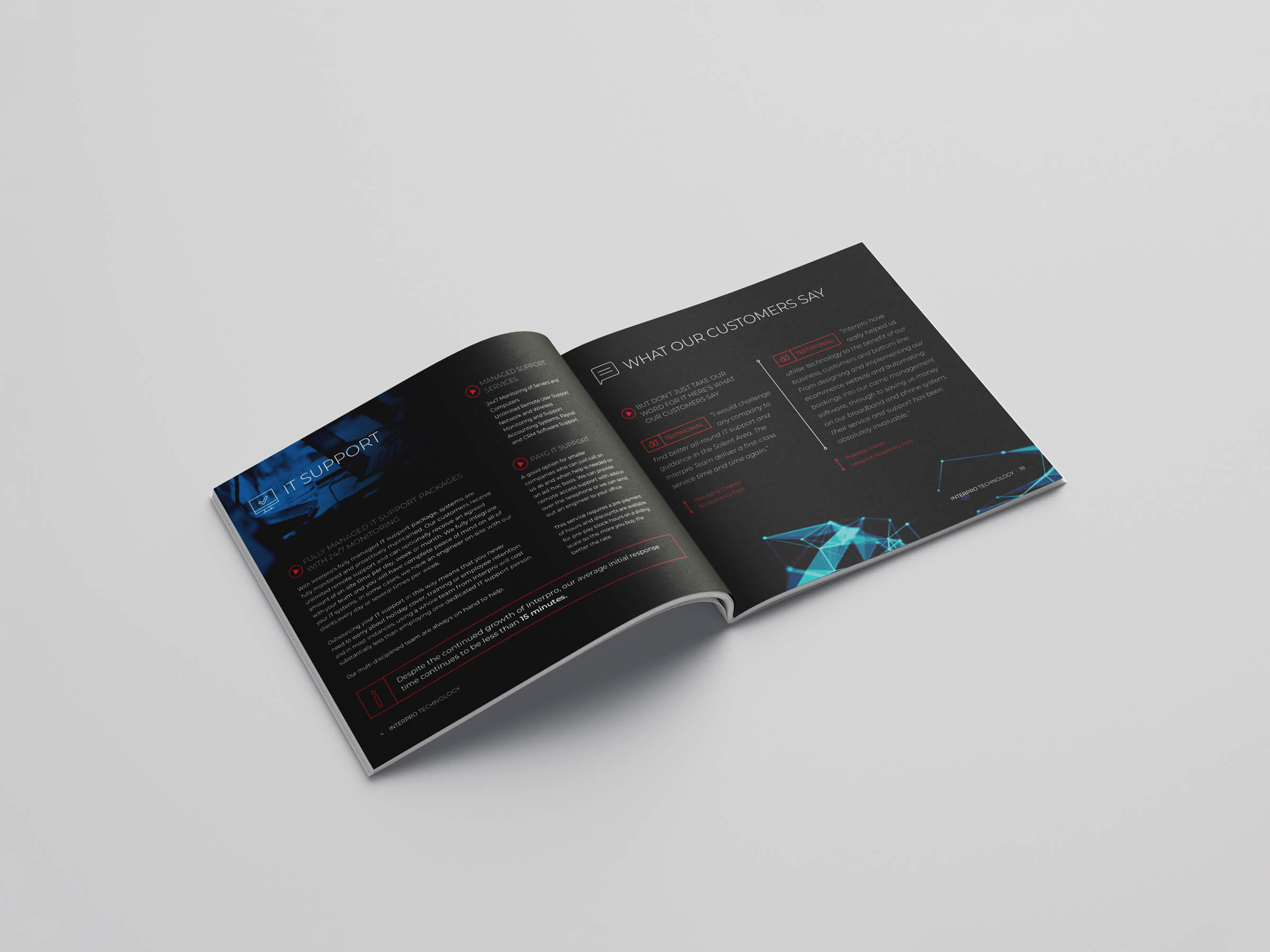 Interpro was founded in 2005 and has been providing local IT support, consultancy and website design services to small and medium businesses in Portsmouth, Fareham, Southampton and the surrounding Hampshire areas.
During this period, it has enjoyed continual year on year growth which has primarily been driven by personal recommendations and its reputation for expert knowledge, high levels of service and great value.
Check out some of the projects that Glow and Interpro have collaborated on below:
Chilworth Construction Management Website