Following on from a brand evolution project we have created an extensive brand guidelines document for our client, J M Scully. 
The guidelines have been designed to ensure brand consistency to help elevate the company and its strong brand personality. 
Brand guidelines are a great way to ensure your brand maintains a consistent and professional appearance, whilst playing a vital role in building a strong brand identity. This consistency and professionalism is key for J M Scully. The guidelines provide order and structure, which together makes is significantly easier for employees and external suppliers to refer to and apply by compiling details into one handy document. 
In this document we have incorporated details about how to use the logo and its variations, creative and in-house typography, the brand colour palette, stationery, tone of voice and communication, plus how to appear digitally. 
The design of the guidelines predominantly features J M Scully's strong use of red, black and grey for a simple and corporate aesthetic. In addition, we have created a secondary palette to create contrast between the black, providing a bold, yet corporate feel.  
The content throughout is clear, digestible and has been broken down into sections for ease of use, with distinctive styling notes on images and photography. 
The Glow team has been working with J M Scully for a few years, pushing its brand and creating strong deliverables, including interactive PDFs, PowerPoint documents and social media graphics.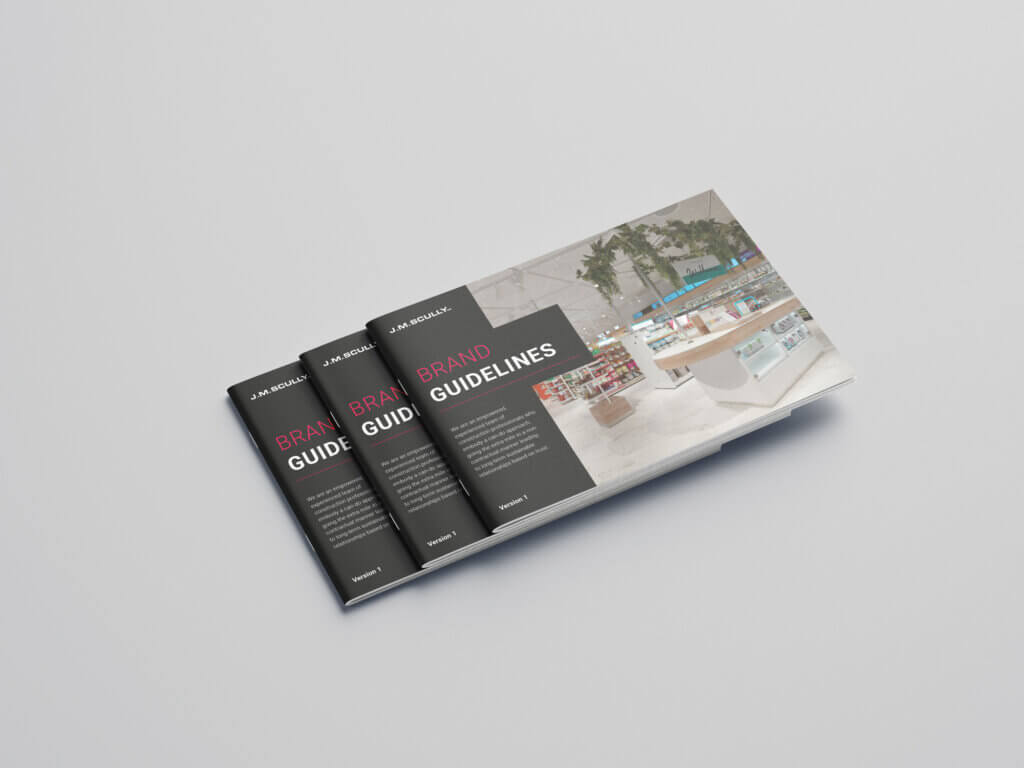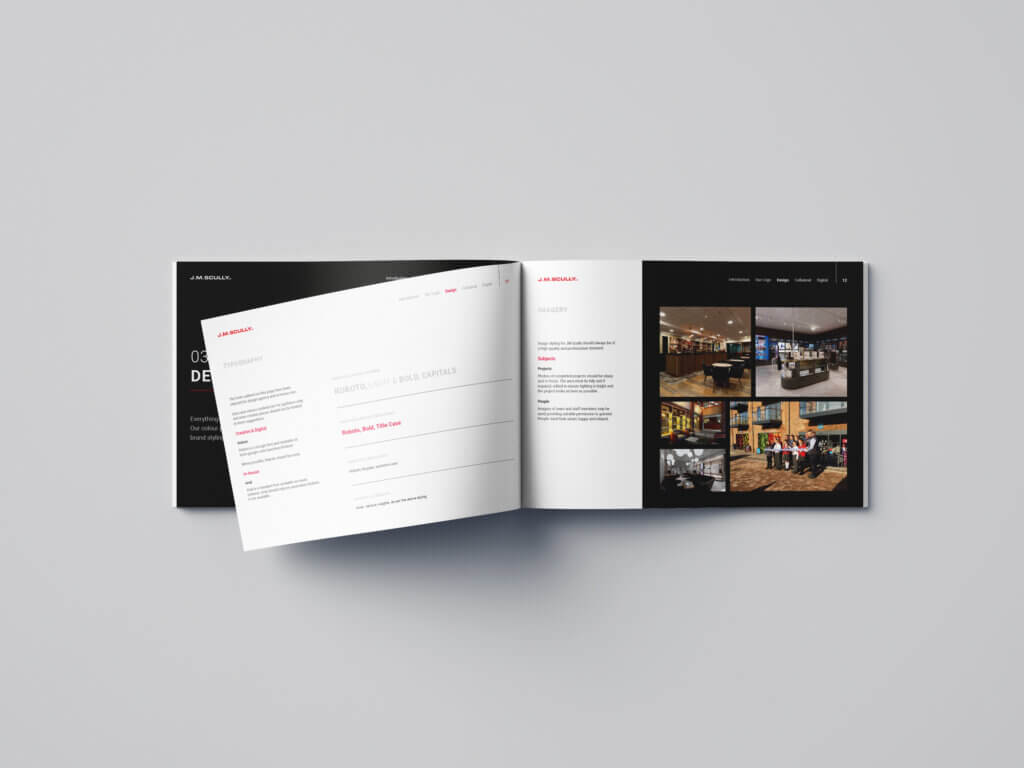 Coming soon! 
Glow is also currently working with J M Scully to design and build a new website. It is looking great, and we can't wait to share.
About J M Scully
J M Scully is a second-generation family owned and managed business delivering main contracting services to the Retail, Commercial and Leisure sectors. Its prevailing ambition is to continue building on over 30 years of controlled and profitable growth by providing customers with empowered, experienced teams of construction professionals who embody its can-do approach, going the extra mile in a non-contractual manner leading to long-term sustainable relationships based on trust. 
Over the last decade JM Scully has developed a real skill and reputation for delivery in the Retail, Commercial and Leisure sectors and its customer base with high levels of repeat business demonstrates this clearly. 
 You can read more about the JM Scully fabulous projects on its social media channels, including complete refurbishments and fit outs for national customers such as Boots and the Co-op. Twitter: @JM_Scully, Instagram: jm_scully_ltd and LinkedIn: JM Scully Ltd