Each year, team Glow assist Paramount Pools with the design and art-working of its price list.
Glow works with the Paramount Pools team who collate the information into the pre-designed brochure template. We then take back control of the artwork and tweak the design to ensure it's in keeping with the rest of the brochure and suitable for print. The price list, spanning over 160 pages is packed with product and technical information. The design is a perfect mix between class, luxury and usability. The target audience is trade pool dealerships and for them, finding products quickly and easily, is key. 
Glow has been working with the Paramount team for a number of years, and we never tire of seeing the many beautiful images of swimming pools and sun loungers. It's what keeps us going through the dark winter months – dreaming of holidays – and this year, more than ever! 
The project specification includes the design, artwork and layout of the brochure, printing and delivery to over 400 distributors. Working to a tight deadline is also key as it is essential the price books land on the door mats right at the start of the season. 
The finish of the brochure is just as stunning as the design, with a gloss laminate and PUR bound (a form of perfect binding), to ensure extra durability.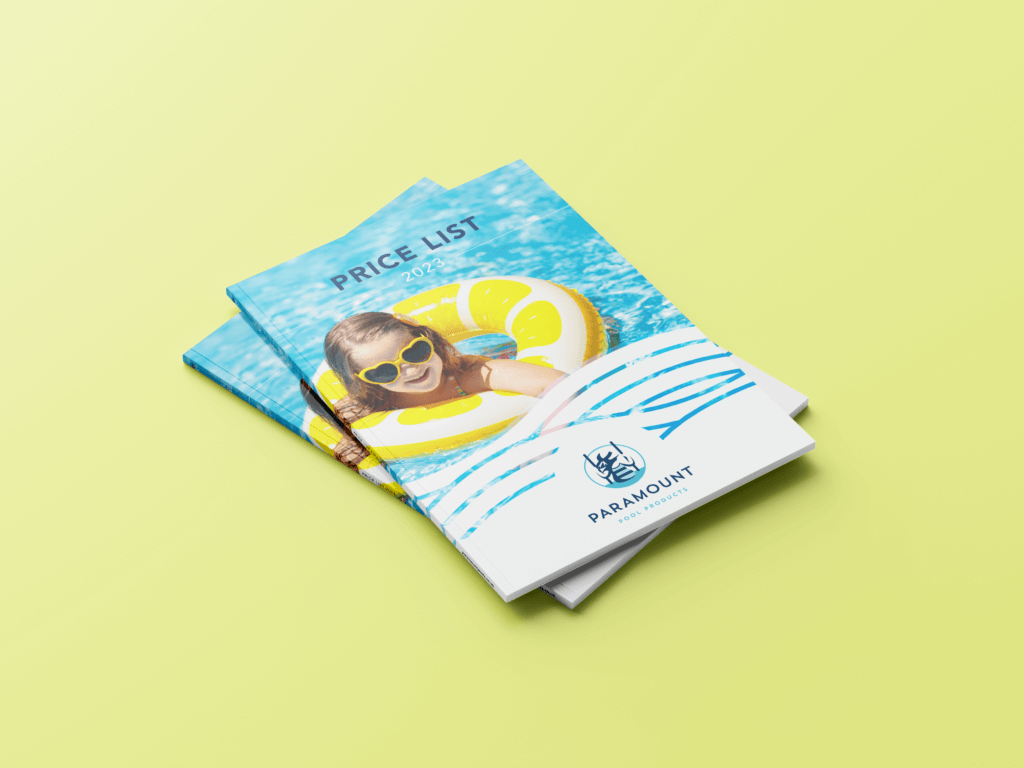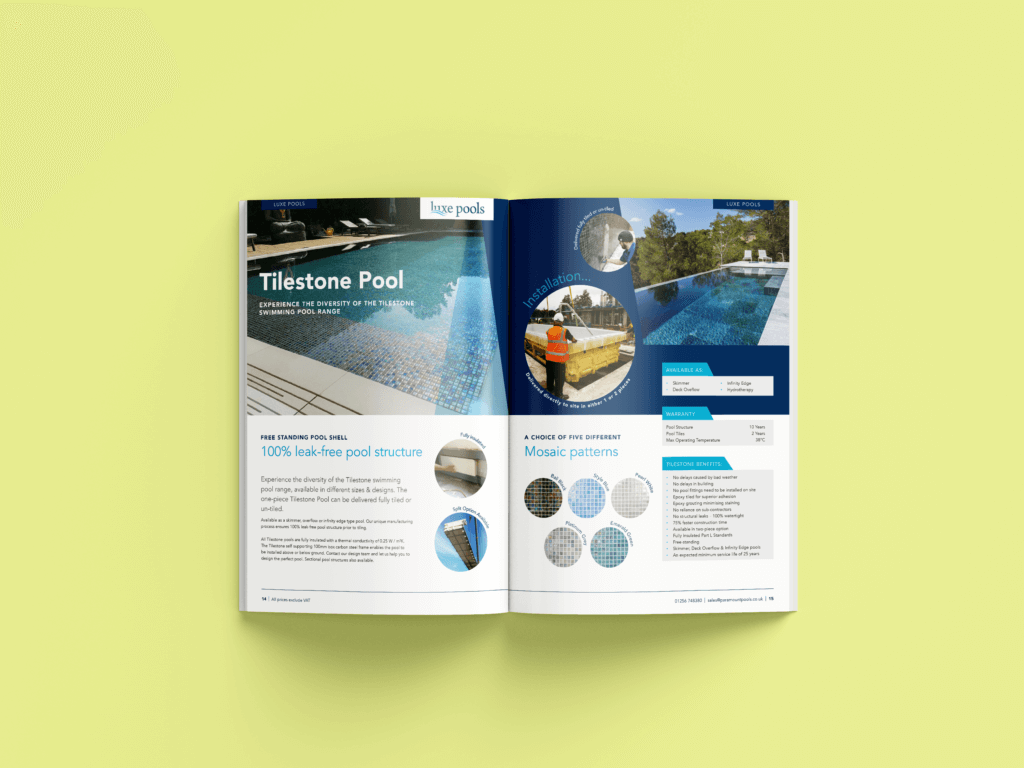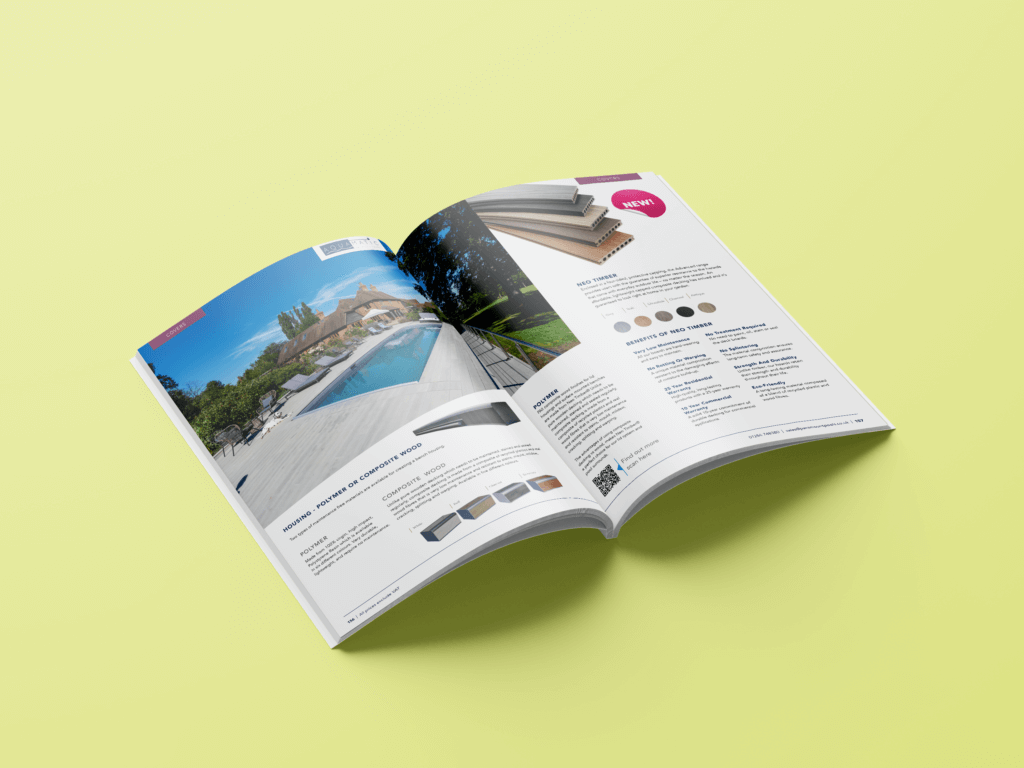 About Paramount Pools
Established in 1979, Paramount Pool Products is a trade supplier to the swimming pool industry supplying high-quality swimming pool equipment throughout the UK including the Channel Islands as well as Ireland. 
Majoring in two of the world's bestselling branded products, Aquamatic Safety Covers and Waterco Heat Pumps, Paramount offer an unparalleled quality product and service within the swimming pool industry.  As well as Swimming pool Covers and Heat Pumps, Paramount also cater for a wide range of other products such as Kafko Liner pool kits, Luxe one-piece pools, Stainless Steel LED Lighting, Stainless Steel Pool Fittings,  domestic and commercial pool filtration, pool lighting, solar pool heating, fabric domes, swimming pool skimmers, swimming pool accessories and floating loungers. 
If you're like us and just dreaming of summer holidays, dive in and have a look at some of the gorgeous swimming pool photos. Mix a quick cocktail, close your eyes, and you're there!