We recently created this Aquamatic Pool Cover brochure for Paramount Pools. A luxury product with safety at the forefront, the design needed to be high-end and feature the wonderful imagery of beautiful pools showcasing the cover in action.
We produced both a print and digital version of this brochure, one featuring QR codes, the other clickable buttons, which linked to demonstration videos.
A deep navy and gold colour palette were carefully chosen for a high-end feel, but ultimately the luxurious photos do all the selling for us!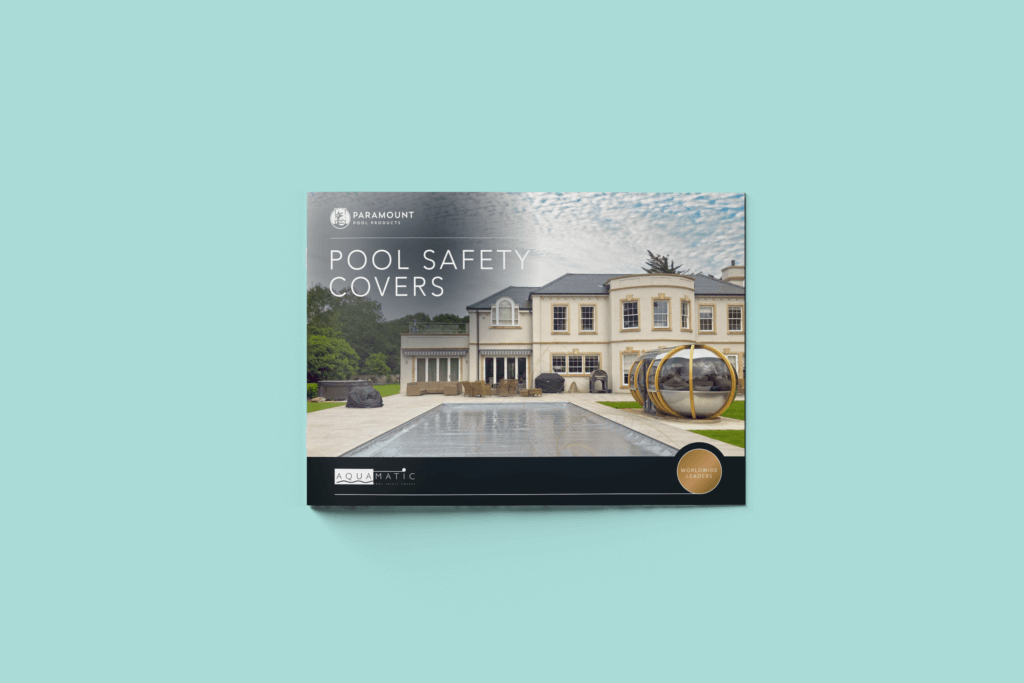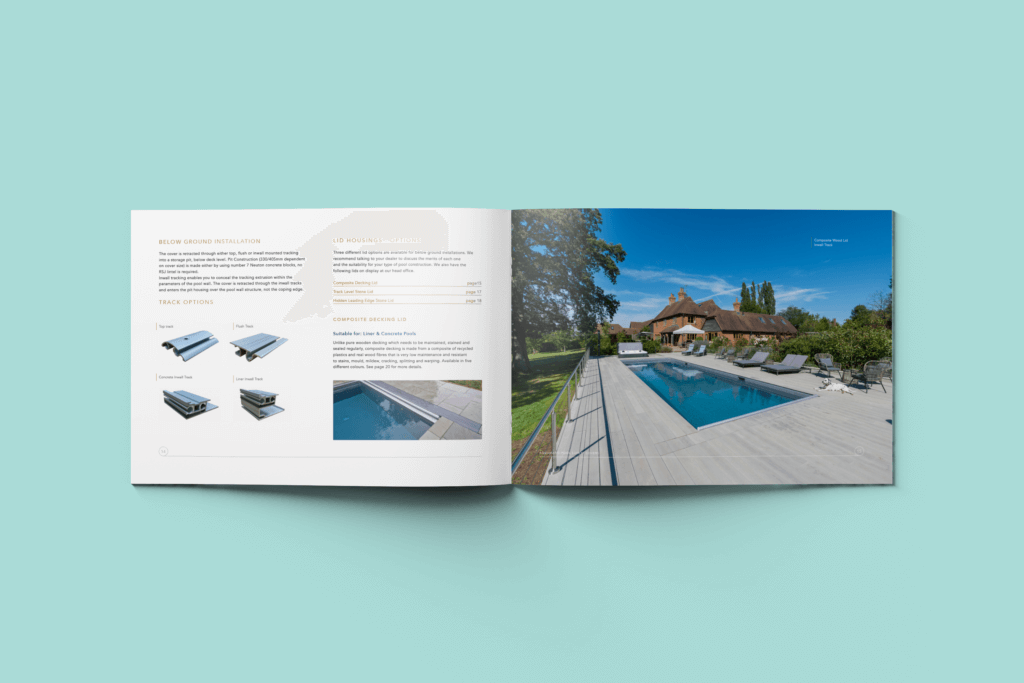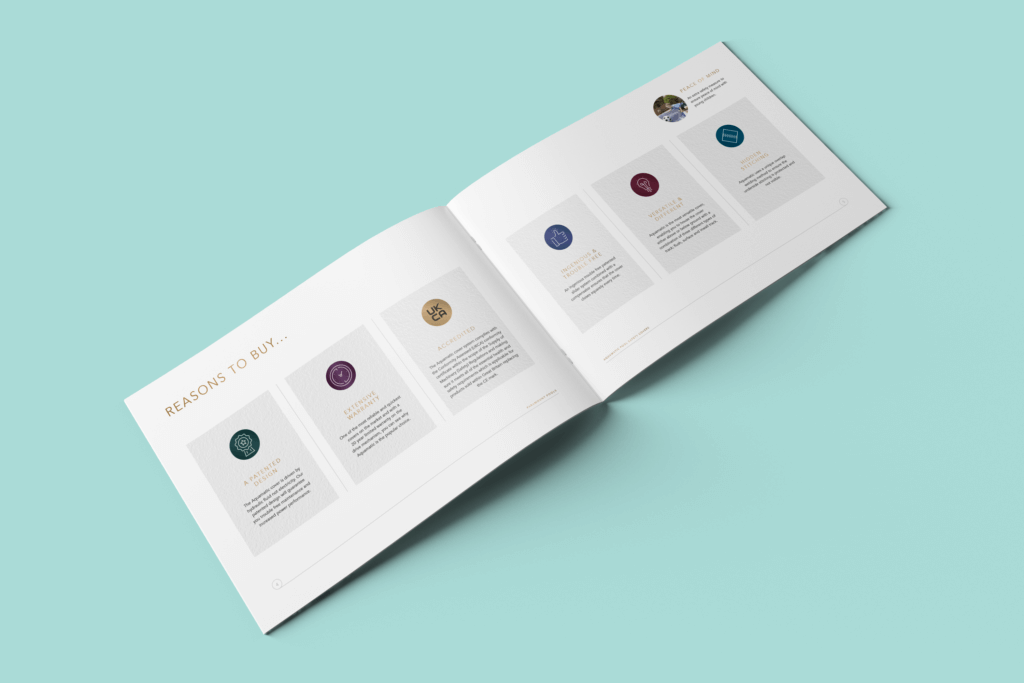 Recently we completed their price list, along with an LED Lighting brochure and various other projects. Paramount is proactive with its marketing and is keen to promote its products, both digitally and in print.
Glow has been working with the Paramount team for a number of years, and we never tire of seeing the many beautiful images of swimming pools and sun loungers. It's what keeps us going through the dark winter months – dreaming of holidays – and this year, more than ever!
About Paramount Pools
Established in 1979, Paramount Pool Products is a trade supplier to the swimming pool industry supplying high-quality swimming pool equipment throughout the UK including the Channel Islands as well as Ireland.
Majoring in two of the world's bestselling branded products, Aquamatic Safety Covers and Waterco Heat Pumps, Paramount offer an unparalleled quality product and service within the swimming pool industry.  As well as Swimming pool Covers and Heat Pumps, Paramount also cater for a wide range of other products such as Kafko Liner pool kits, Luxe one-piece pools, Stainless Steel LED Lighting, Stainless Steel Pool Fittings,  domestic and commercial pool filtration, pool lighting, solar pool heating, fabric domes, swimming pool skimmers, swimming pool accessories and floating loungers.
If you're like us and just dreaming of summer holidays, dive in and have a look at some of the gorgeous swimming pool photos. Mix a quick cocktail, close your eyes, and you're there!