Designing PHA Homes' 2022 annual report is an exciting opportunity for our creative team. With PHAs' open-mindedness and flexibility, we can push the boundaries of its brand. Incorporating visuals, infographics, and narratives, all helping to create an immersive experience. Aligned with their vision and objectives, ensuring a visually stunning and impactful report that reflects their brand identity. This enabled us to deliver a engaging publication that highlights PHA Homes' achievements.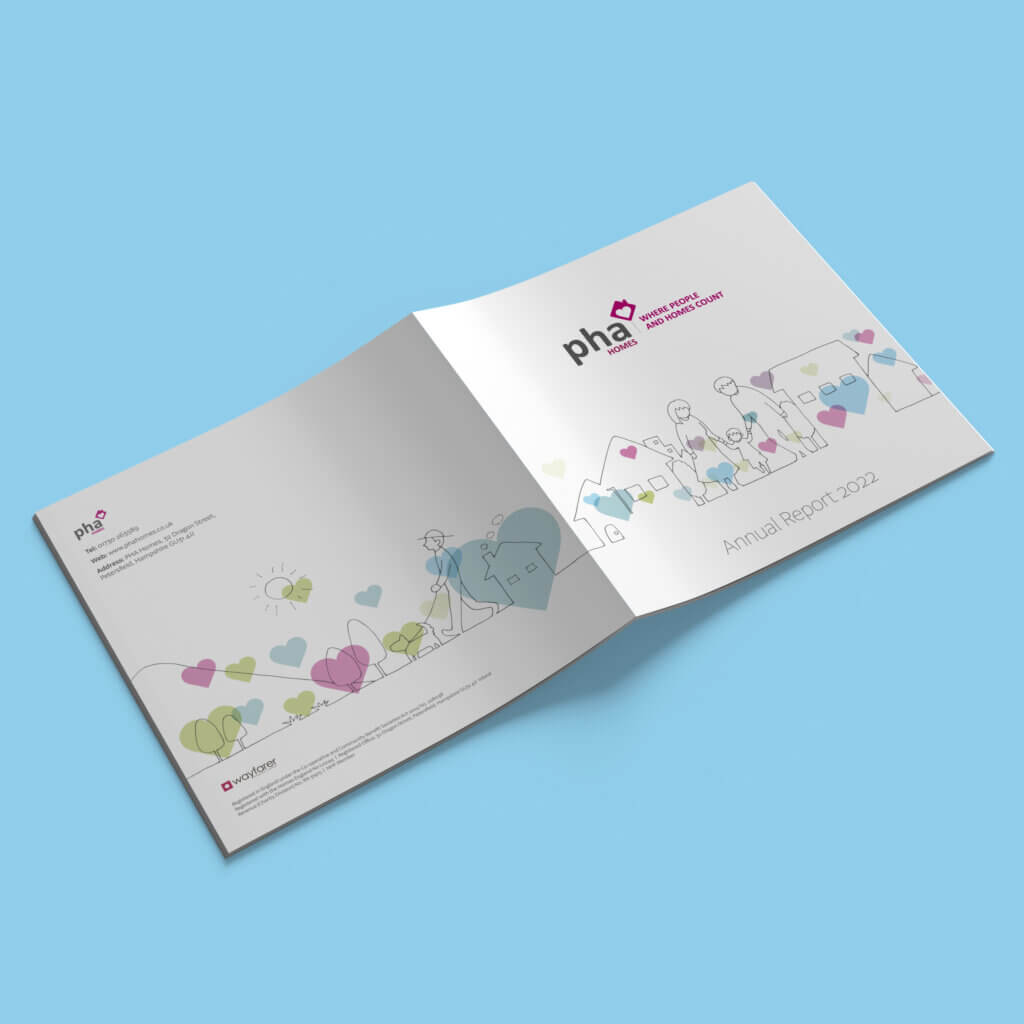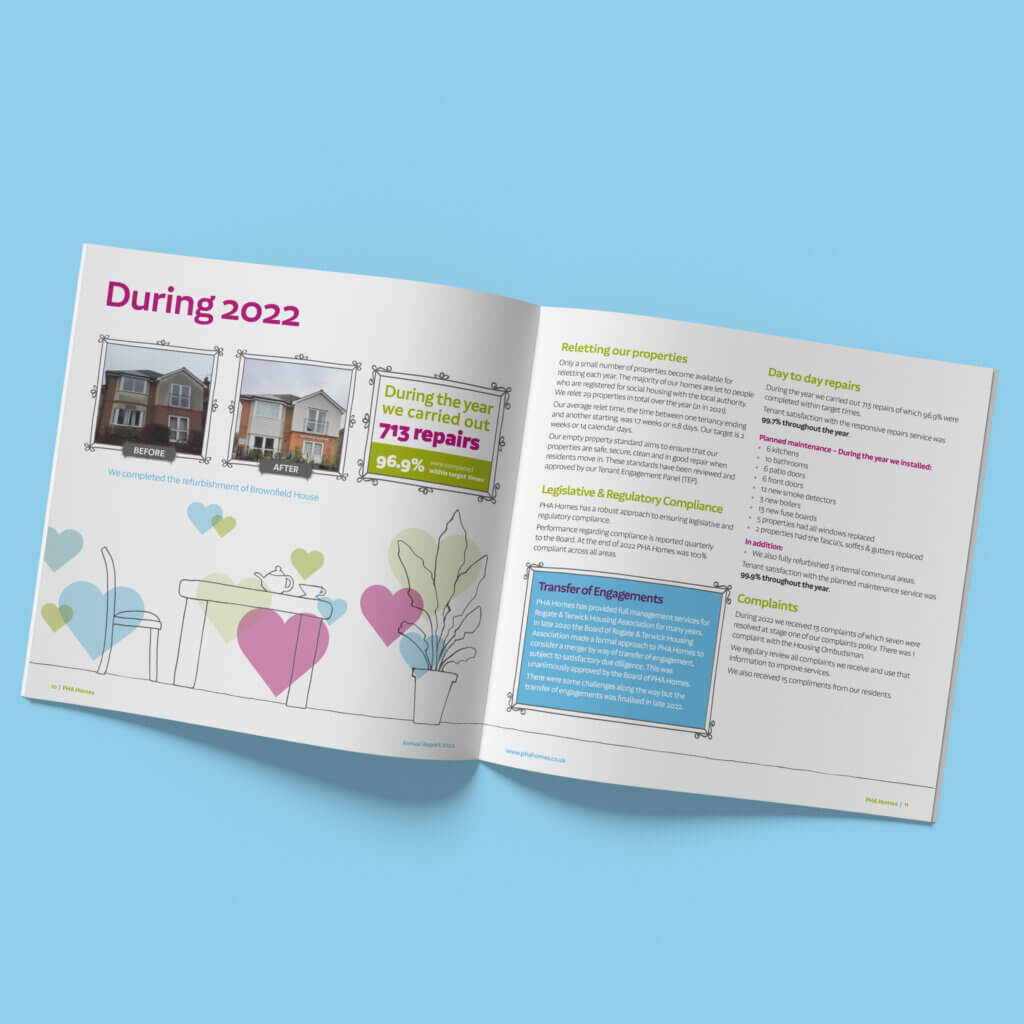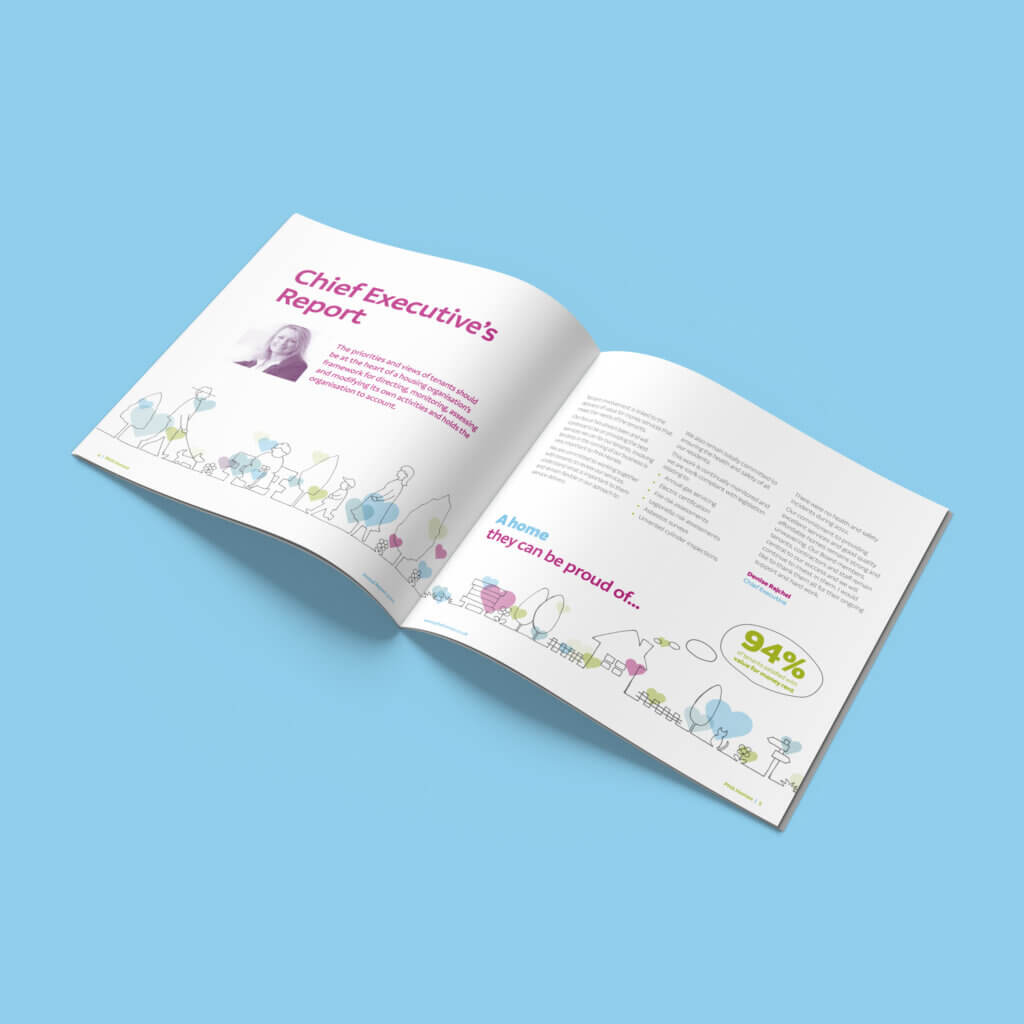 The client 
PHA Homes is an independent, charitable housing association providing high quality homes and management services in East Hampshire. 
What we did 
Since 2011, each year we have created a standout annual report design for PHA Homes. We have also been vital in helping the association to flourish through an exciting rebrand back in 2016. Followed by developing a suite of marketing materials, stationery, handbooks and creating a new website. We continue to work on exciting creative projects each year. 
Previous versions: