It's that time of year again – last Friday, 1st September marks a significant day for one of Glow's clients, Knights Brown.The team celebrates Knights Brown Day on 1 September. This marks the day Knights Brown launched its new Glow-designed brand, 6 years ago! Most importantly, it's a time for the whole team to take time out to be together and celebrate their team spirit.
Glow was tasked with coming up with a new name and brand identity for the construction company back in 2017, following the demerger of the Raymond Brown Group.
This is a brand that we're super proud of as it really reflects the heritage and values of the Knights Brown team.
We created these cupcake toppers for the team which were printed and donned upon these tasty looking cupcakes made by a bakery local to Knights Brown.
Happy Knights Brown Day!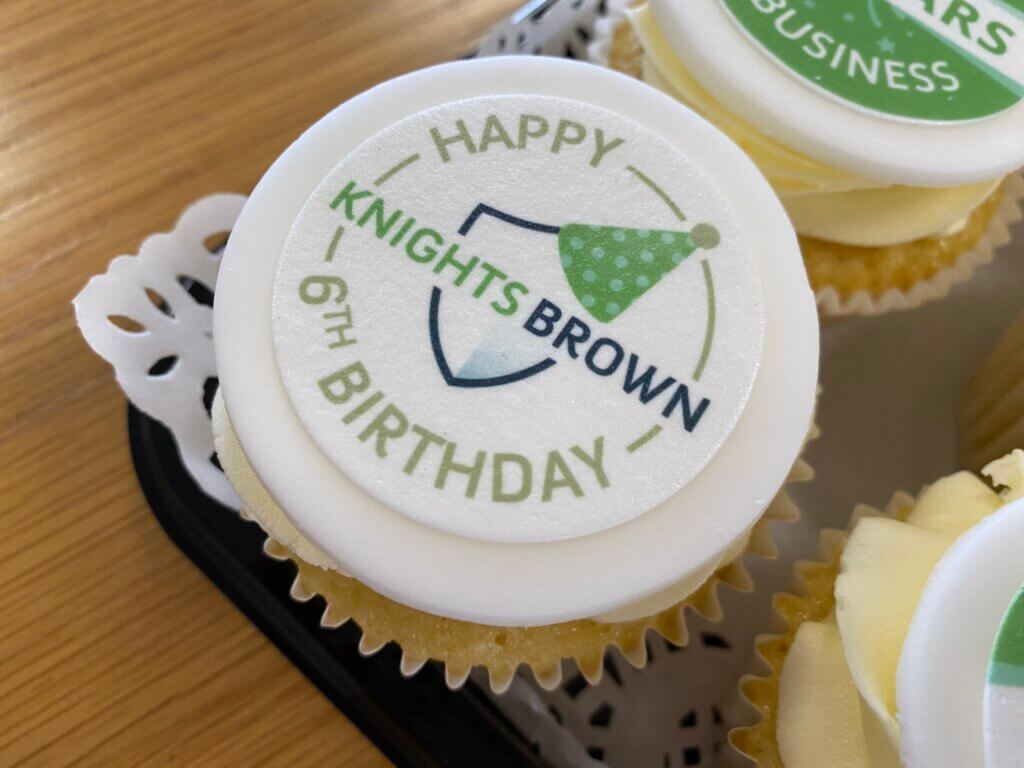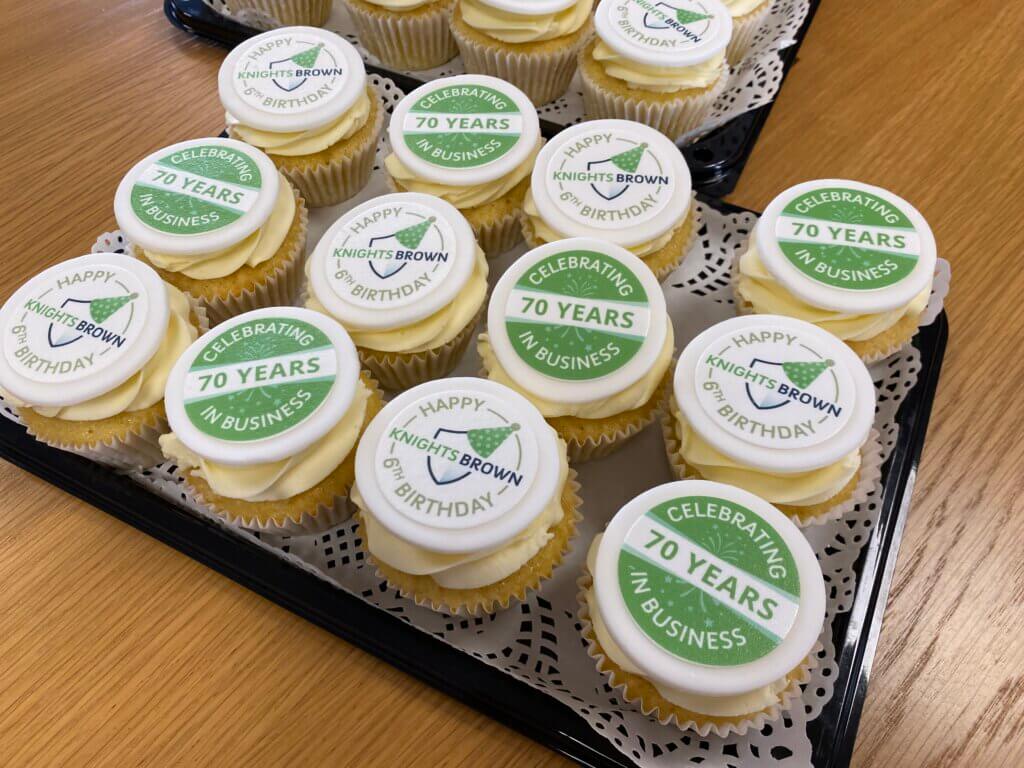 Our work with Knights Brown
Just a scroll through our blog will demonstrate just how busy they keep us. Don't forget, you can check out all these Glow-designed Knights Brown projects, and more:
About Knights Brown
Knights Brown is a privately owned, full service, regional construction business with specialist energy sector capability delivered nationwide. Its vision is to be a company people aspire to work for, that always endeavours to deliver the best experience for its customers.