In the studio this week, we have created a vibrant and engaging autumn newsletter for Go! Southampton. The design for this printed document continues the campaign theme we previously created for the Business Improvement District (BID) of being stronger together and supporting businesses through this difficult period.
The newsletter references the city's recovery plan and provides an update on the some of the related activity that has already been bought to fruition by Go! Southampton. Including, The Grid Experience, a socially distanced choreographed dance routine, a live busking project to celebrate the city's musical diversity, an outdoor dining pilot scheme and a range of public art projects. The aim of all these initiatives is to energise and support the city's recovery in the second half of 2020.
The 4-page newsletter, not only bold and colourful in design is also very image led, making the content much more personable and visually interesting to the reader. The high-quality, professional shots show the best of the city and demonstrate the community coming together (socially distanced of course) to bring Southampton back to life.
The newsletter also outlines different services Go! Southampton offer, including, a business cost saving scheme, city cleaning, recycling schemes, security and rangers, as well as marketing and promotion services.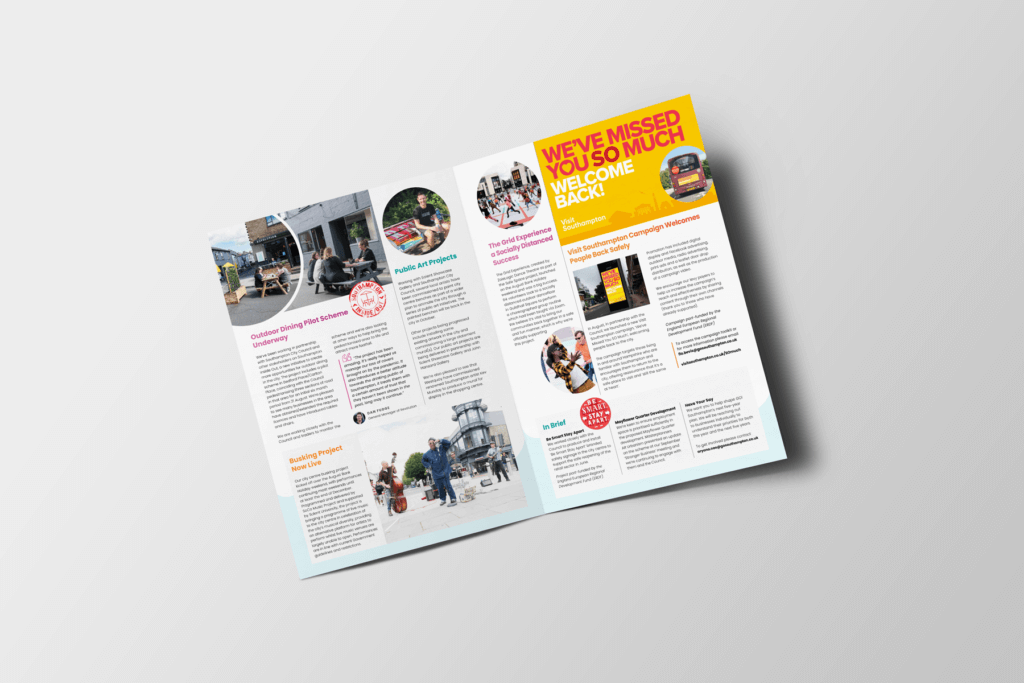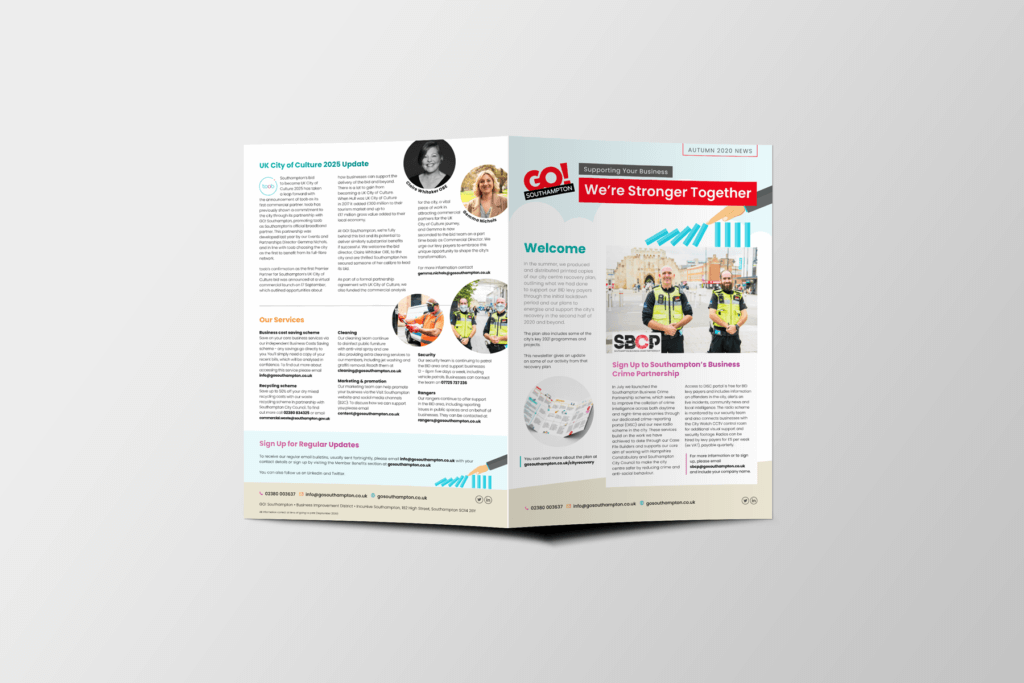 About
Go! Southampton is the Business Improvement District (BID) for Southampton City Centre. Working in partnership with local stakeholders, the BID's ultimate aim is to realise Southampton's potential as a world-class city, which will in turn benefit residents, visitors and – most of all – the businesses that fund it.
Glow has been working with the team at Go! Southampton for two years, in this time we have designed multiple campaigns for its seasonal events that aim to increase footfall across the city, including Seaside in the Square, Christmas in Southampton and The Ghost Trail to name a few.
Keep up to date
Why not follow Go! Southampton on social media for regular city updates.