Working with employees, Knights Brown defined its guiding principles and values to relate directly to how they treat each other, those they work with, and how they make decisions. Glow was tasked with creating an identity for Knights Brown's values a few years ago, to design something to help employees identify with the values and ensure consistency when talking about them.
This year, we were tasked to refresh the guiding principles booklet. With great socials, volunteer programmes and awards, Knights Brown were able to provide so many great photos to promote the work they do alongside its guiding principles. Big believers in creating strong teams and staff retention, it's so important to share these moments.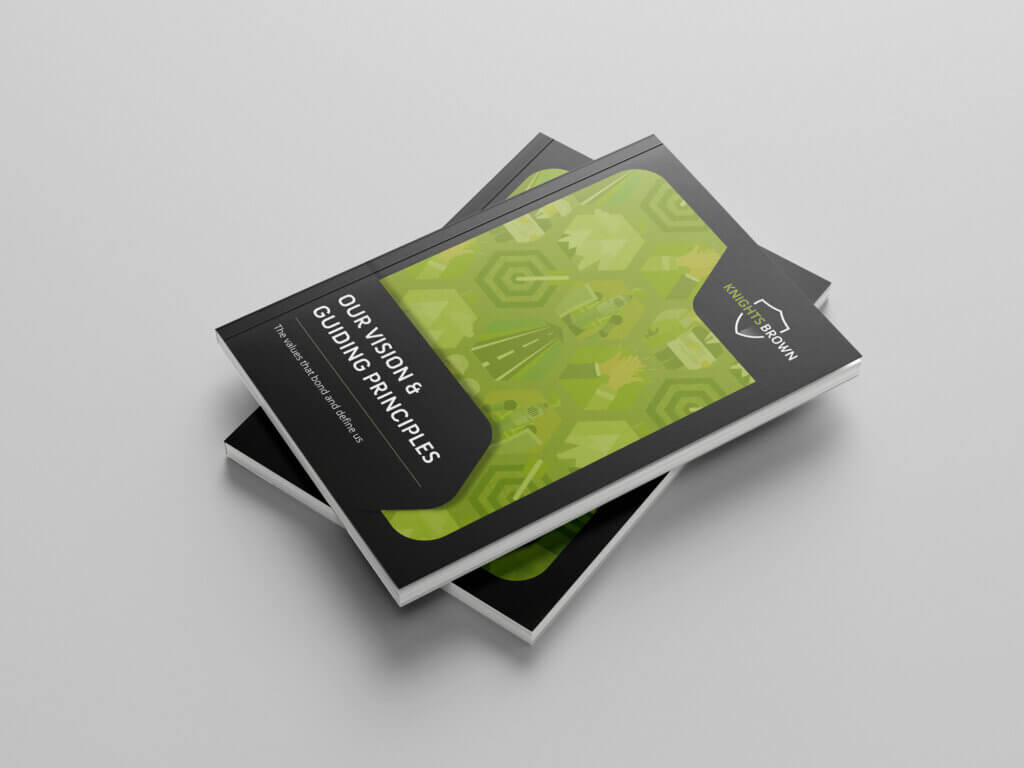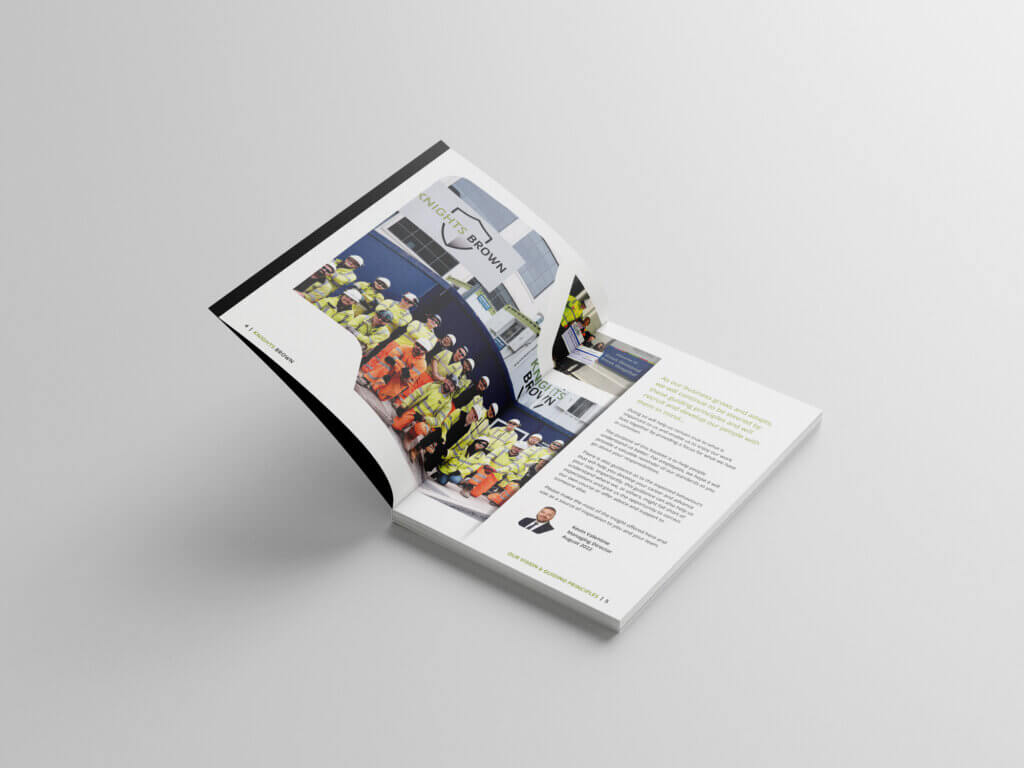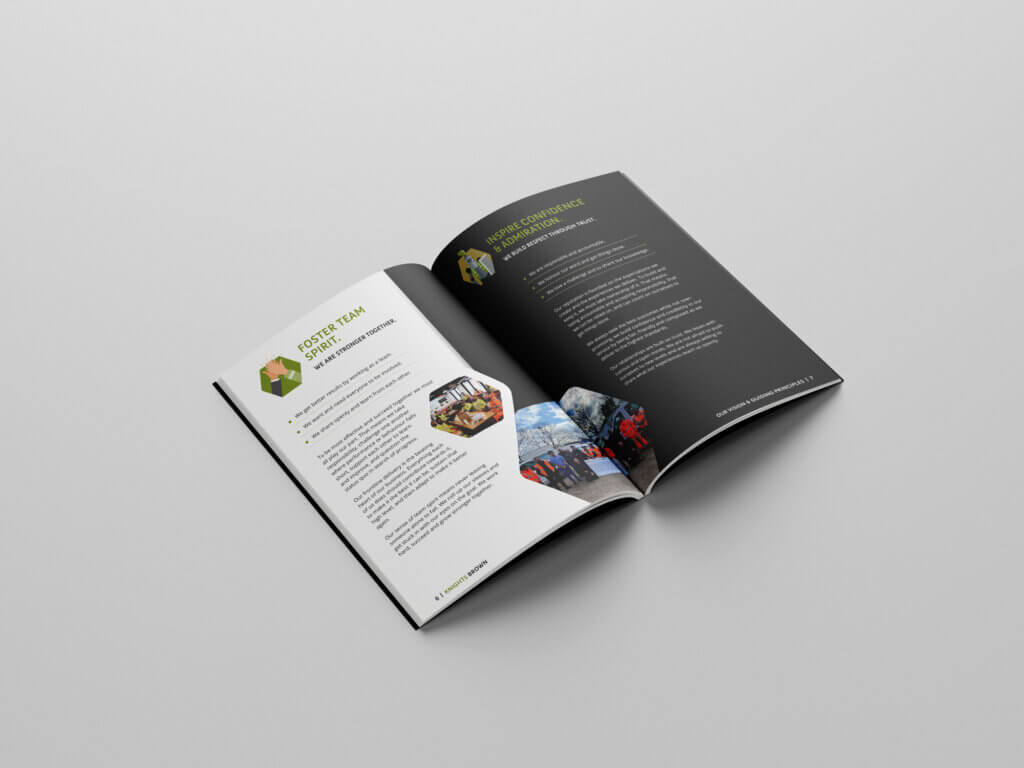 Our work with Knights Brown
Just a scroll through our blog will demonstrate just how busy they keep us. Don't forget, you can check out all these Glow-designed Knights Brown projects, and more:
About Knights Brown
Knights Brown is a privately owned, full service, regional construction business with specialist energy sector capability delivered nationwide. Its vision is to be a company people aspire to work for, that always endeavours to deliver the best experience for its customers.
Glow has worked with Knights Brown for many years, first with its full re-brand and thereafter, regularly, with the Knights Brown Marketing and Business Development teams to design print and digital communication pieces.