Ever the proactive company, and pros at internal communications, our long-standing client, Knights Brown, held a 'Service Avoidance Week' at the start of last month. A week designed to raise awareness about avoiding contact with buried services or overhead cables such as electricity, gas and comms.
Hot on health and safety and big advocates of team building, the senior leadership planned to visit all sites during the week and Knights Brown wanted to support this campaign, with something visual to help get the key messages across.
Knights Brown requested the help of Glow to create two checklists, one for site management following the process and a plant guide for the operatives, doing the actual excavating.
While one was to be situated on noticeboards or on desks, the guide needed to be compact and available while on-site and on the move. Glow opted to create a DL folded leaflet, as Knights Brown planned to print in-house initially. This allowed for minimal fuss and a functional design.
The design themselves used the distinctive Knights Brown branding (created by Glow) and informal machine plant illustrations to display the key messaging.
The poster again was to be printed in-house so was limited to A3 size and display a lot of content in an attractive, legible format.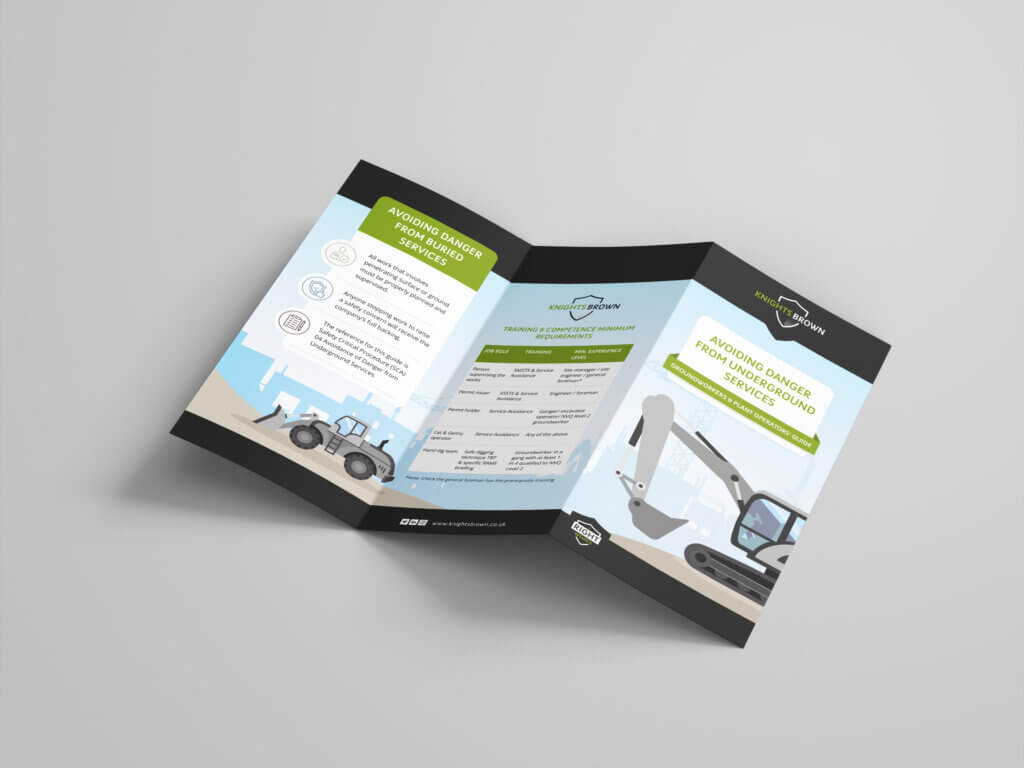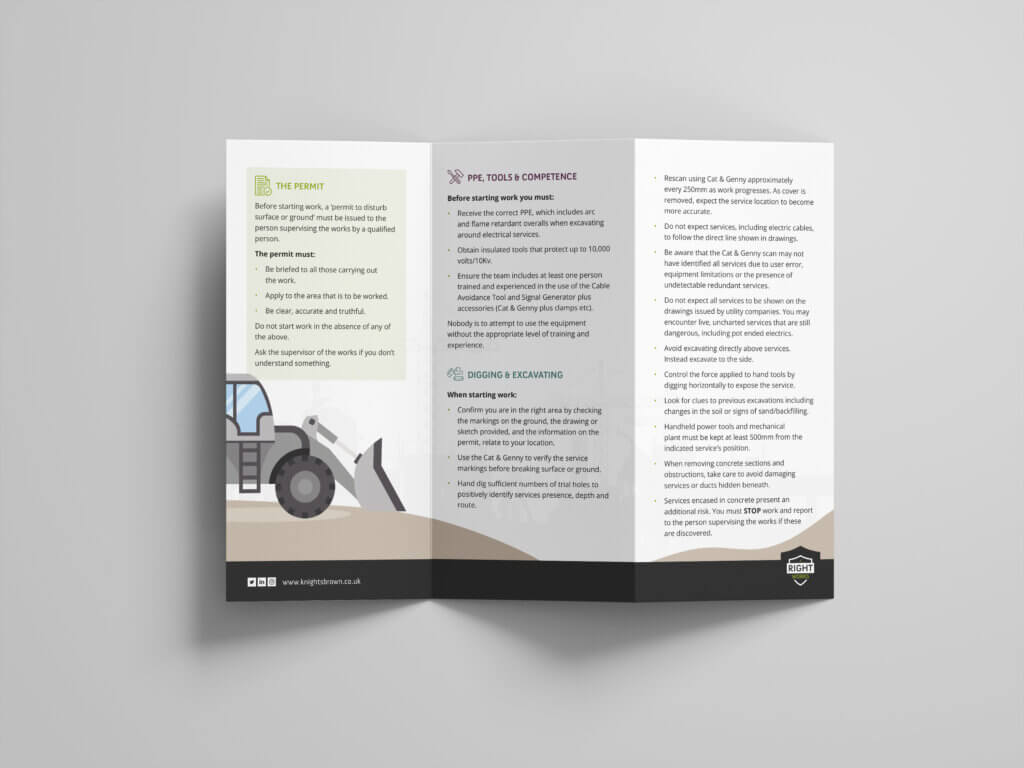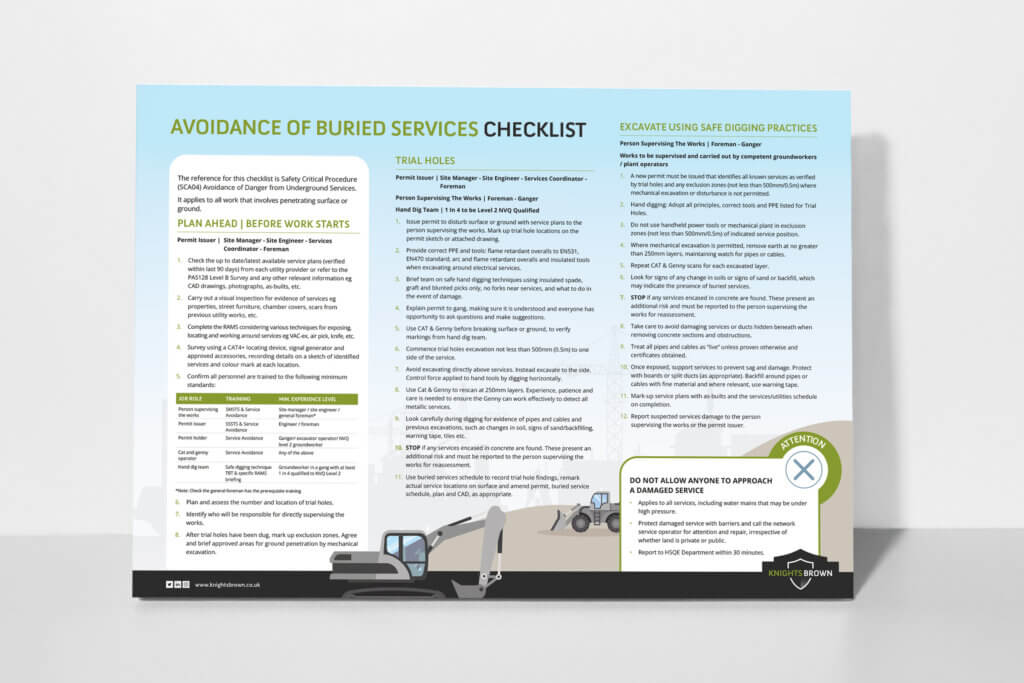 Knights Brown & Glow
We absolutely love working with a company who are focused on creating a company people aspire to work for where we will always deliver the best experience for our customers.
Knights Brown believe in putting its people first, in delivering projects that make it and its customers proud, in making a meaningful contribution to society and in realising ambitions.
Check out some of the other project we've created for Knights Brown:
Community Engagement Guidelines
Eye-catching Tender Folder Design
Illustrative Diversity and Inclusion Programme