This week, Aquila Nuclear Engineering's broadsheet newsletter, Eagle News – Issue 9, has been hitting the desks of its clients and suppliers. If you haven't been lucky enough to receive a printed copy, you can download the digital version. From contract wins to people news, it was tough deciding what should be included as the Aquila team has got so much to talk about.
Eagle News
In the Glow-designed newsletter, you'll find a welcome from Aquila's CEO, Dave Barker, news of the appointment of Dr Nara Ringrose who has joined as Head of People and Organisational Development, and if you want to find out what to expect from the nuclear industry in 2022, Aquila's Commercial Director, Drew Corbett has got the low-down.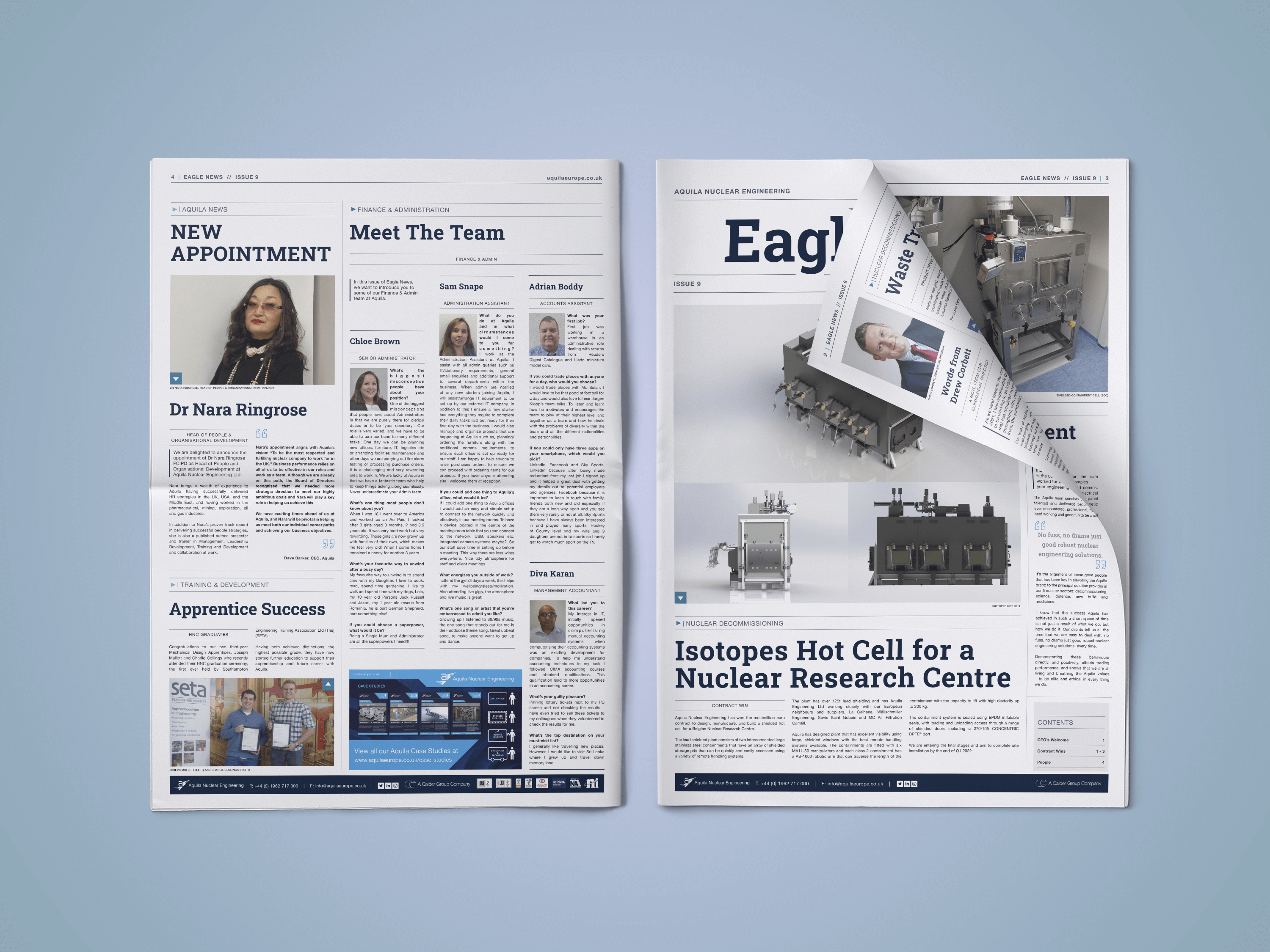 The cover story features the Hot Cell project that is currently in the first phase of installation with the Aquila team out in Belgium to begin the install at the Belgian nuclear research facility.
Glow has been producing Eagle News in the format of a broadsheet newspaper since 2020. It's a format we adore as it's always so well received with its impactful and tactile format.
The newsletter is printed on newspaper stock, newsprint, which gives it an authentic newspaper feel, and in full-colour.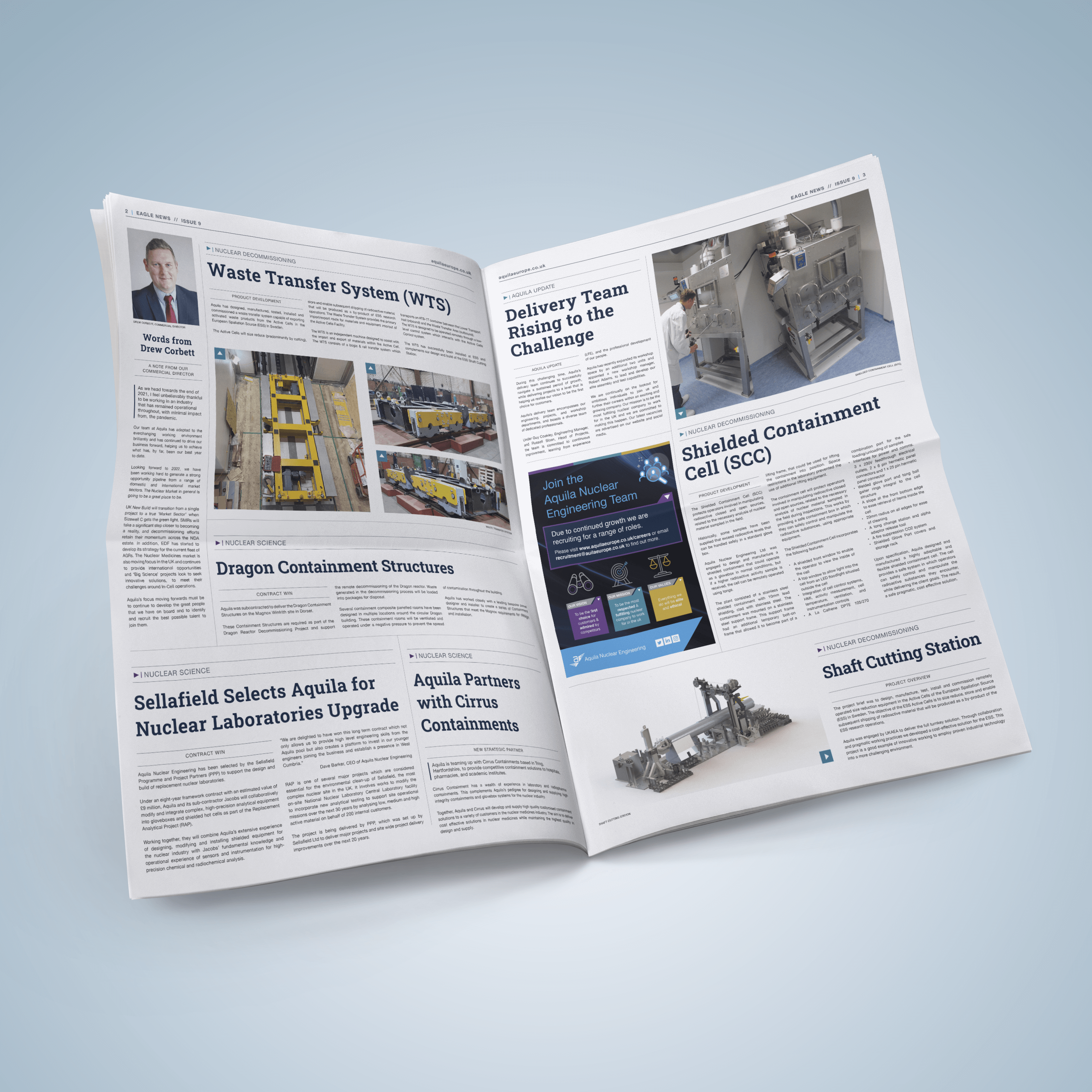 About Aquila Nuclear Engineering
Aquila's Engineers have been involved in the nuclear industry for the past 40 years with experience from every licensed nuclear site in the UK. Its vision is to be the company of choice, delivering mission critical nuclear engineering solutions in Europe and the Commonwealth.
Aquila operates within the UK for traditional nuclear market sectors namely decommissioning, defence, plant life extension, research & development and new nuclear build HPC. Aquila also serves the nuclear medicines sector throughout Europe and more recently in the USA.
Aquila Design Projects
Take a look at some of the other projects we've completed for Aquila Nuclear Engineering on our portfolio and our blogs:
Aquila Branded Material and Contract Win
Vision, Mission and Values Poster for Aquila Nuclear Engineering
Virtual Tour Video for Aquila Nuclear Engineering
Aquila Nuclear Engineering Website
Strategy Power for Aquila Nuclear Engineering