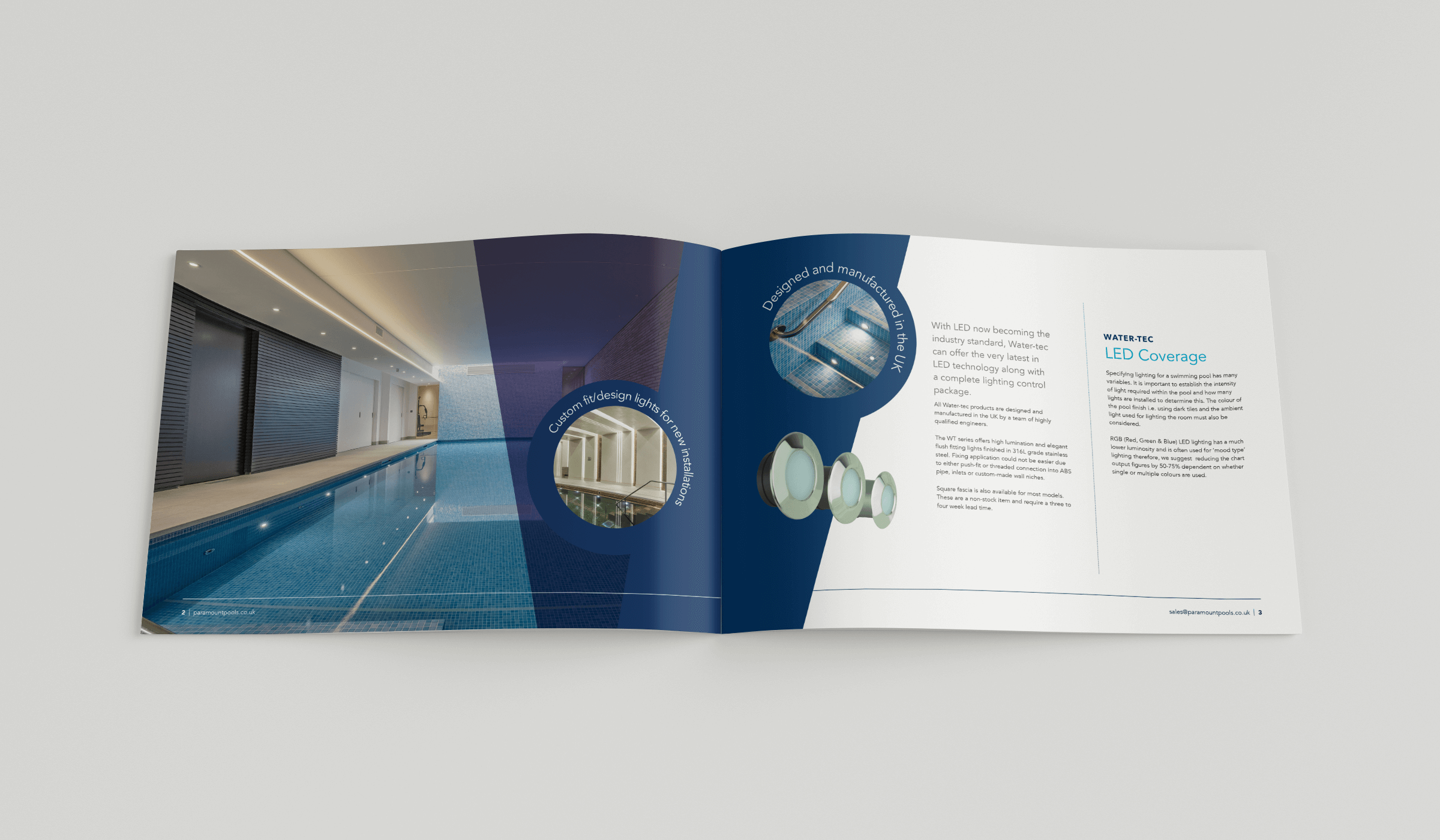 This month we have created a fabulous new product brochure for Paramount Pools, focusing on LED pool lighting systems, which are designed and manufactured in the UK. Brand recognition is always at the heart of what we do and this brochure was no different, having to work alongside its newly refreshed (stunning) price list and other branded collateral, but as a standalone piece.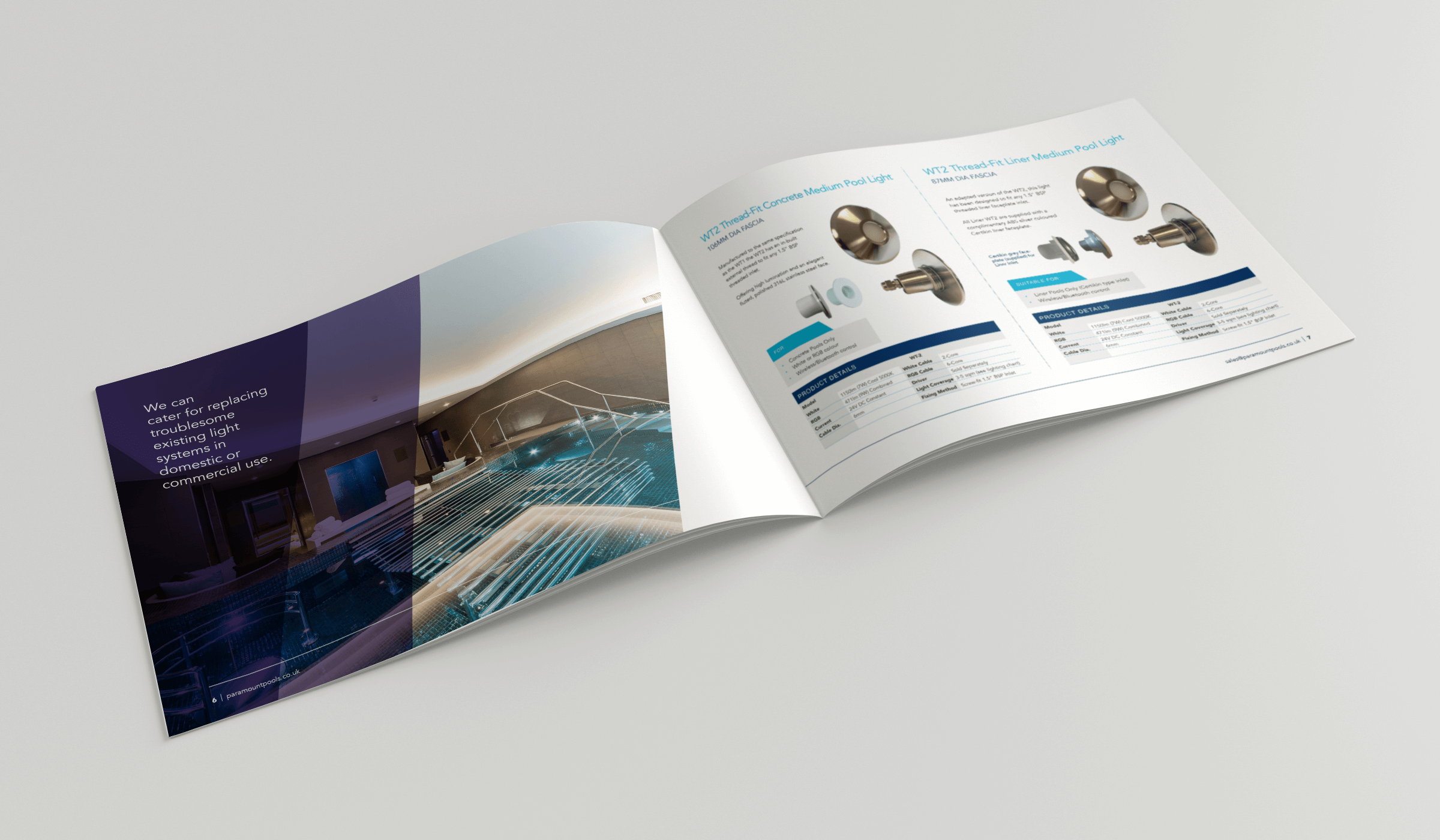 As a product brochure, we needed to keep it simple and easy to read, while supporting the brand's visual identity. Ensuring that it maintained a feeling of class, luxury and usability, while being rich in technical information. This was achievable with a combination of professionally taken product shots alongside high-end aspirational images and concise technical data. Ensuring customers could see the products in the right environment and make the right choice for their specific requirement.
Since we started working with Paramount Pools way back in 2016, we have seen its brand grow, becoming more cohesive and easily recognisable within the pool industry and within its customer base. This was always our aim, making the brand more succinct, cohesive and professional, ensuring that the target audiences would remember and recognise the Paramount brand. In turn this ensures the brand presence, both on and offline stands out within this high-end luxury marketplace.
Over the years we have created magazine adverts, marketing brochures and exhibition graphics. We always love getting a new brief from Paramount, perhaps it's seeing the lovely pools and imagining being on a lounger, cocktail in hand 😉.
About Paramount Pools
Established in 1979, Paramount Pool Products is a trade supplier to the swimming pool industry. Supplying high-quality swimming pool equipment to professional pool installers and retail outlets throughout the UK. Including the Channel Islands, as well as Ireland.
Majoring in two of the world's bestselling branded products, Aquamatic Safety Covers and Waterco Swimming Pool Heat Pumps, Paramount offer an unparalleled quality product and service within the swimming pool industry.