Aquila Nuclear Engineering, delivers projects across a range of domestic and international nuclear market sectors. From the design concept stage right through to manufacturing, testing, installation and commissioning. Aquila has seen constant growth and has recently been acquired by Cyclife, a subsidiary of the EDF Group.
Cyclife recognised the strength of Aquila's brand within the nuclear marketplace and wanted to utilise this by developing a logo lock-up area, combined with complementary colours from across the two brands. This sympathetic approach helps to maintain the Aquila branding. Over the last couple of months, this new development to the brand was rolled out across multiple pieces of business collateral.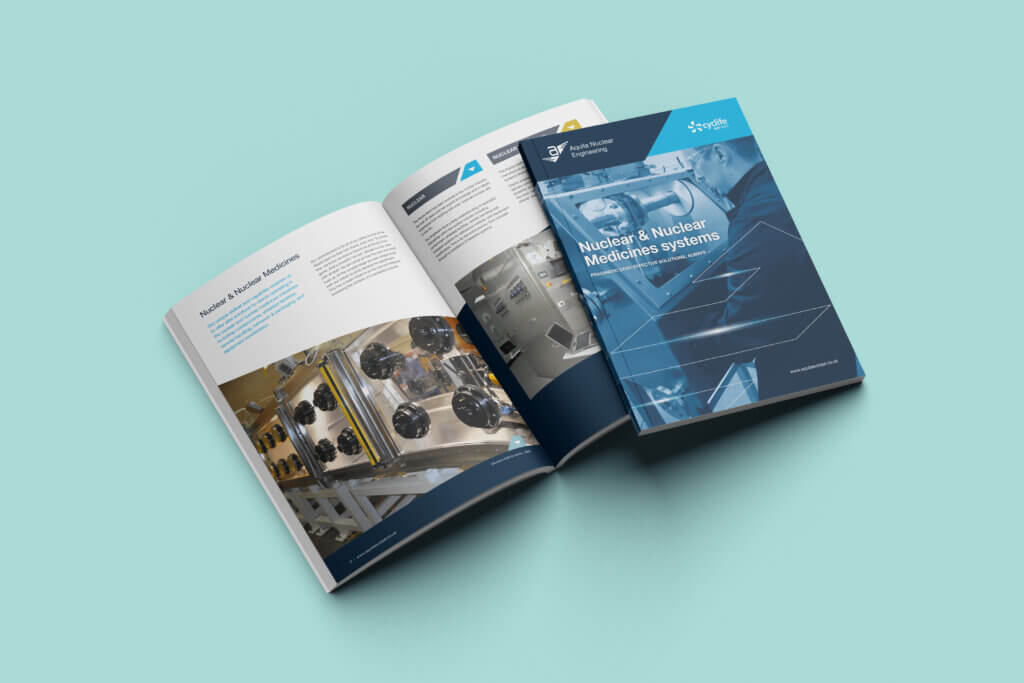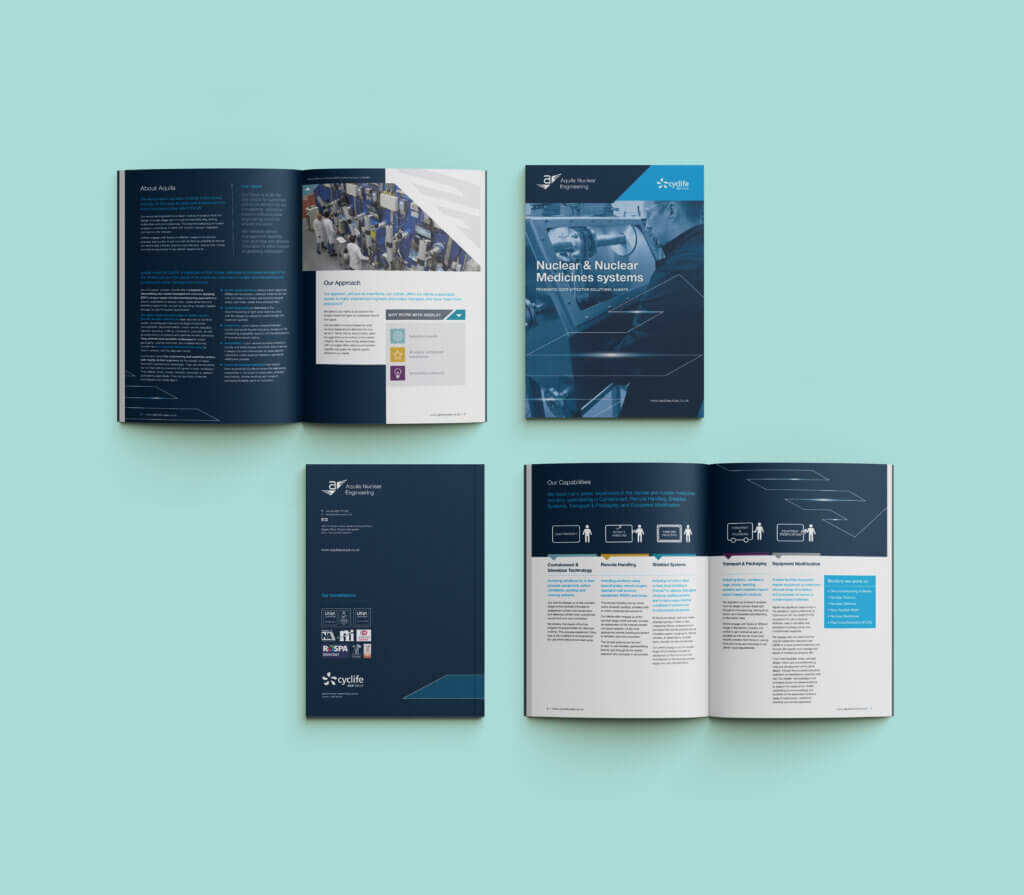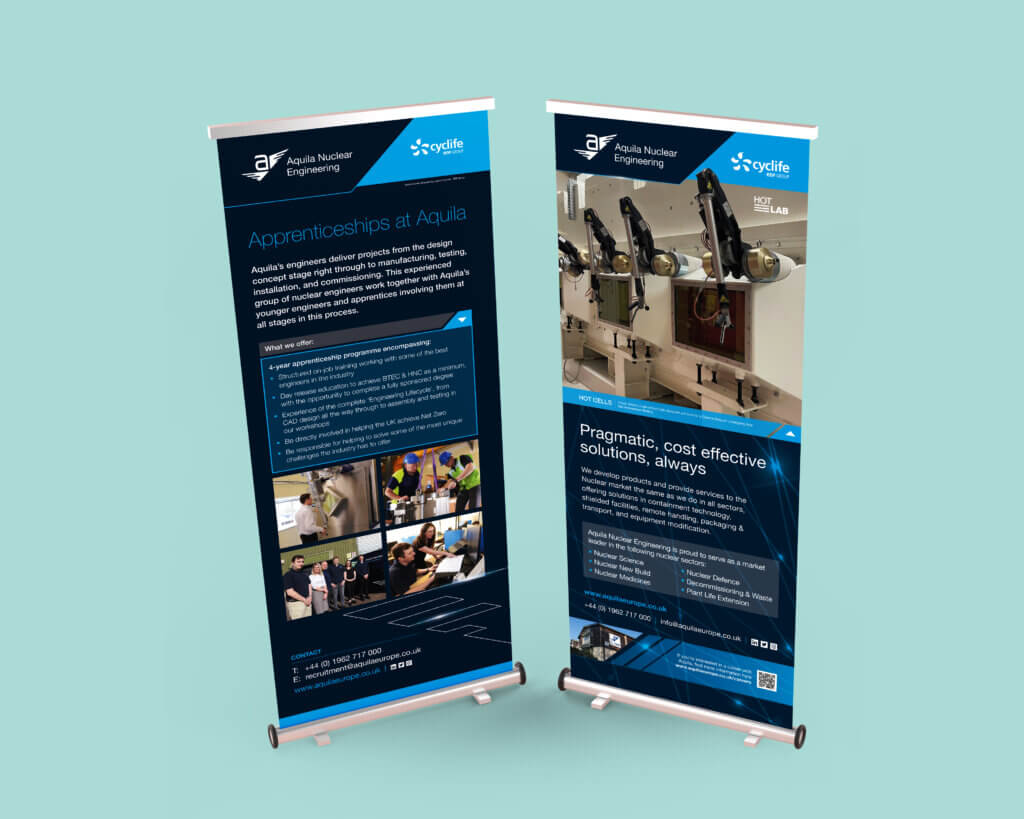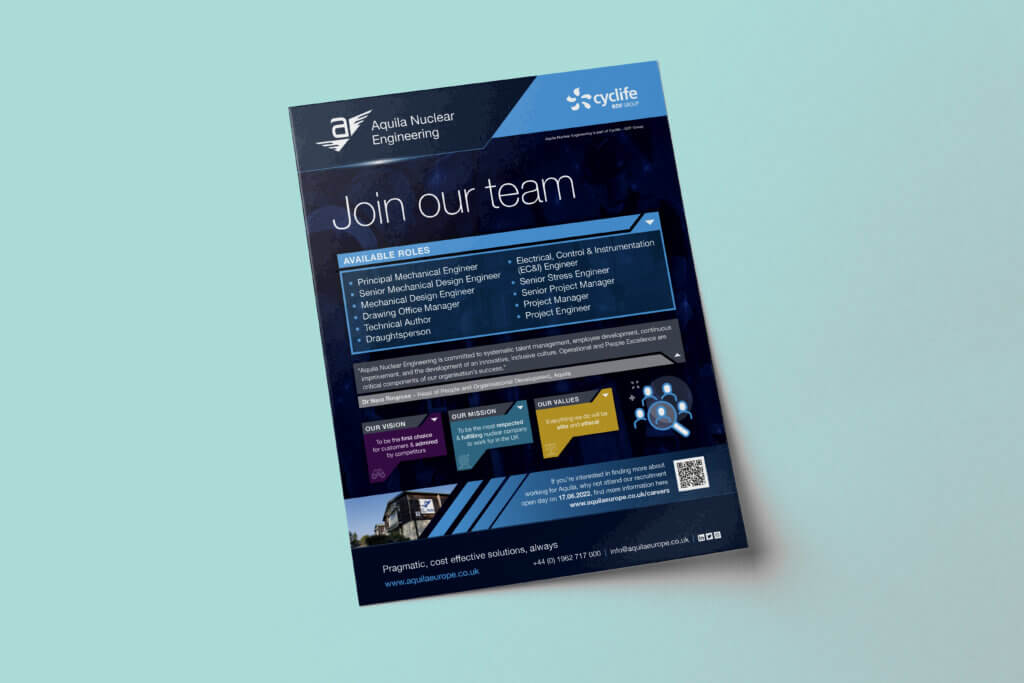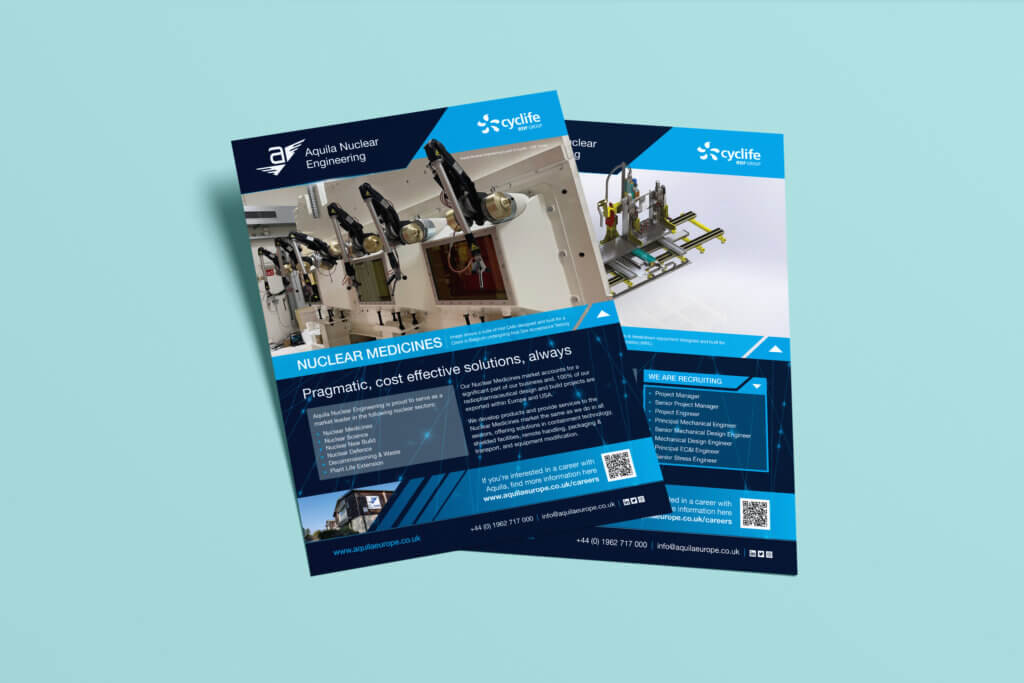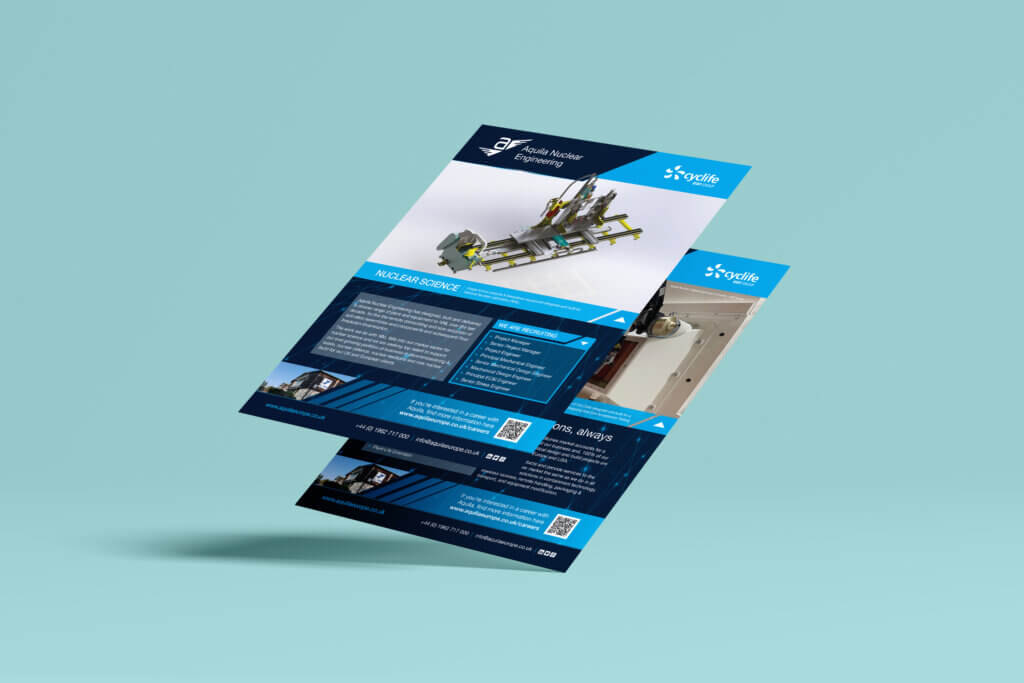 About Aquila Nuclear Engineering
Aquila's Engineers have been involved in the nuclear industry for the past 40 years with experience from every licensed nuclear site in the UK. Its vision is to be the company of choice, delivering mission critical nuclear engineering solutions in Europe and the Commonwealth.
Aquila operates within the UK for traditional nuclear market sectors namely decommissioning, defence, plant life extension, research & development and new nuclear build HPC. Aquila also serves the nuclear medicines sector throughout Europe and more recently in the USA.
Aquila Design Projects
Take a look at some of the other projects we've completed for Aquila Nuclear Engineering on our portfolio and our blogs:
Aquila Branded Material and Contract Win
Vision, Mission and Values Poster for Aquila Nuclear Engineering
Virtual Tour Video for Aquila Nuclear Engineering
Aquila Nuclear Engineering Website
Strategy Power for Aquila Nuclear Engineering
Aquila Nuclear Engineering Newspaper-Themed Newsletter